Earlier this offseason, I wrote about a number of young players entering their second seasons in the NFL who are at the forefront of an event I like to call the Tight End Renaissance. The NFL landscape has since experienced small readjustments in terms of personnel after free agency and the NFL Draft. With this in mind, let's take a look at the state of the tight end position on all 32 NFL teams and see if they are all ready to usher in this brave new world. This article will focus on the advanced stats, metrics, and analytics of the tight end position for each of the 16 AFC teams.
Buffalo Bills
The Buffalo Bills would not be at the top of any position group list heading into 2018, especially pass catchers. However, atop their tight end depth chart is Charles Clay. Clay saw a 20.1-percent Target share in 2017 and was 6th in yards per pass route with 2.11. The Bills wide receiver depth chart makes for pretty painful reading, with Kelvin Benjamin and Zay Jones "leading" the way. However, the Bills have been among the least pass-happy teams in the league in recent seasons. They were 31st in pass plays in 2017, and since 2015, they have posted pass to run ratios of 1.00, 1.06, and 1.07. This makes Clay's 20-percent share not as valuable as it would be on other teams.
Miami Dolphins
Tight end was not a position featured heavily in the Dolphins passing game in 2017, with 15-percent of the total team targets. 9.76-percent of those were sent the way of Julius Thomas, who is now out of the league. In his stead, the team drafted the man who owned the 2018 NFL Scouting Combine, Mike Gesicki. His measurables damn near blew the doors off the PlayerProfiler workout metrics.
Of all the rookie tight ends in 2018, Gesicki has the best chance of being this season's Evan Engram, a first-year player able to produce right away. His tight end stablemates, namely MarQueis Gray and Durham Smythe, have 27 NFL receptions between them. All 27 belong to Gray, as Smythe is another rookie. Smythe's closest comparison on PlayerProfiler is Anthony Fasano. Fasano owned a 4.3-percent Target Share in 2017 with…the Miami Dolphins. Smythe was not drafted to catch a lot of passes.
New England Patriots
Since entering the NFL in 2010, Rob Gronkowski has been the dominant producer at the tight end spot. There are a handful of players with more targets and receptions, admittedly. But Gronkowski paces the NFL with 7,178 yards, 76 touchdowns, and 1,654 fantasy points. He has achieved all this despite missing 26 games due to injury. Simply astonishing. He was unexpectedly dominant in 2017, leading or finishing close to the top in most key categories.
---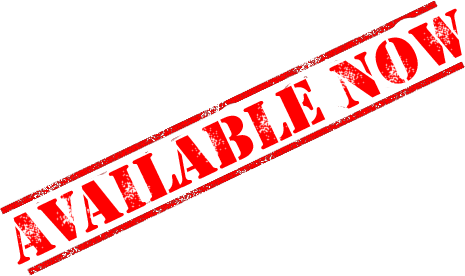 ---
Gronkowski will not be around forever. The offseason was replete with rumors Gronk could be traded, given his understandable dissatisfaction with his contract (according to OverTheCap, Gronk is 4th in terms of average salary per year among tight ends). While not as frequent as past seasons, there were once again whisperings of retirement.  We, as fans and fantasy players, should cherish each and every Gronk moment from here on out. Certainly, they will not last forever.
Should Gronk miss time in 2018, which is probably going to happen since he hasn't played a full season since 2011, the Patriots tight end situation quickly descends into "meh" territory. The four veterans behind Gronk are Dwayne Allen, Troy Niklas, Will Tye and Jacob Hollister. Most of their combined career production comes from Allen, with 136 career receptions for 1,537 yards and 20 touchdowns. He averages less than two receptions per game in his career.
New York Jets
It is a testament to how unimportant the Jets felt the tight end spot was when the 357 yards amassed by Austin Seferian-Jenkins in 2017 was seen as encouraging. This meager tally was the third highest by a Jet tight end since 2013. In that span, no player has eclipsed 400 yards in a season. ASJ is now with the Jacksonville Jaguars. In his stead, the Jets have a plethora of options, none of whom are particularly thrilling.
Two of them, namely Clive Walford and Bucky Hodges, posted College Dominator scores at or close to 24%. Hodges has certainly flashed athletic ability, according to his workout metrics.
However, being on the Jets shows both Hodges and Walford have already outstayed their welcomes on their first NFL rosters. The Jets spent a 4th round pick on Chris Herndon this spring. This could represent a valuable discount given he suffered an MCL injury last season. Herndon rewarded their faith by being arrested for DUI in early June. It looks like the same old mess.
Baltimore Ravens
The Ravens seem to be a team that has always known the tight end renaissance was coming and took measures to ensure they were ready. According to Football Outsiders, in 2017, the Ravens had multiple tight ends on the field for 55% of their offensive snaps. Sadly, they got very little out the players they deployed. Ben Watson finished 8th among tight ends with 61 receptions. But thanks to a dire 8.6 yards per reception, he finished 16th in receiving yards. With Watson now back with the Saints, the Ravens bolstered their tight end corps by selecting two in the NFL Draft.
Hayden Hurst was the first tight end drafted overall but is a fairly middling prospect. He is a relative latecomer to the position after spending some time in the MLB.  Hurst managed the 42nd percentile 15.6-percent College Dominator Rating mark during his time in college. The second player the Ravens took, Mark Andrews, was used primarily as a big receiver by Baker Mayfield for Oklahoma. During his three seasons with the Sooners, he managed at least seven touchdowns every season. Andrews boasts a career yard per reception mark of 15.8. Given the reinforcement the Ravens brought in to bolster their wide receiving corps, it is a mystery how much work these two rookies will see in 2018.
Cincinnati Bengals
The Bengals' Tyler Eifert's best comparable player on PlayerProfiler is Travis Kelce. Eifert managed an astonishing 13 touchdowns on just 52 receptions back in 2015. 11 of the scores came from just 16 red zone targets. When Eifert has been on the field, his presence elevated his quarterback, Andy Dalton's, game. However, since entering the NFL, Eifert has missed more games than he played. After playing in just two last season, he received very little attention in free agency. Eifert signed a one-year pact with the Bengals. Sadly, it is questionable that he will be healthy for training camp.
Tyler Kroft did his best to offset the absence of Eifert in 2017. He finished No. 4 among NFL tight ends in fantasy points per target, No. 2 in Production Premium, and 3rd in Target Premium. He may have to be equally as productive in 2018, given the continued questions surrounding Eifert.
Cleveland Browns
The Browns spent a first round pick on David Njoku in 2017, landing one of the players at the forefront of the tight end renaissance. Njoku is a glorious marriage of dominant college production and exceptional athletic ability. Like Tyler Eifert, Njoku is closely comparable to Chiefs tight end Travis Kelce.
Another young tight end on the roster, Seth Devalve is a player Dynasty players should be snapping up with the expectation that once he escapes the shadow of Njoku, he will be a substantial player in his own right. The Browns are ready to reap the early rewards of this new wave of tight ends. That is, if they were not coached by Hue Jackson.
Despite the presence of two superb athletes, the Browns targeted their tight ends on a miserable 11-percent of pass plays last season. Jackson is no longer calling the plays for the Browns in 2018, which should provide some comfort. But the Browns new offensive coordinator, Todd Haley, is not exactly a tight end whisperer. In his 11 seasons as head coach or offensive coordinator, the highest target share a tight end has seen is 16.6-percent. Granted, Haley hasn't had athletes to the caliber of those he has now, but he doesn't seem ready to throw his old playbook out the window.
Pittsburgh Steelers
The Steelers are not lacking playmakers on offense. They have the best wide receiver and a top three running back. They have an exciting prodigy in JuJu Smith-Schuster to support Antonio Brown. A relatively high draft pick was spent on James Washington. But, they have not wowed anyone with their tight ends since the halcyon days of Heath Miller.
Jesse James had the 8th highest snap share among all tight ends last season. He appeared on 85.7-percent of the Steelers plays. This was the only metric in which he had a single digit finish, according to our PlayerProfiler Data Analysis tools.
The Steelers will be hoping to get more out of Vance McDonald in 2018. He appeared in just ten regular season game last season. He never posted more than four receptions or higher than 52 total yards in a single game, but he did make some noise in the playoffs. McDonald caught 10 of his 16 targets for 112 yards in the playoff loss to the Jaguars. Below is a list of all the tight ends since the 2000 season to have a 15 target, 10 catch game with more than 100 yards in the postseason.
Houston Texans
The Houston Texans are similar to the New York Jets – they have a host of options at tight end without anyone really screaming out as a clear number one. The team lost C.J. Fiedorowicz to retirement this offseason, and they have spoken of needing a collective effort to replace him in 2018. Ryan Griffin seems to be the favorite to play the most snaps, and he's not a complete mug when it comes to catching the ball. Griffin caught a career-high 50 passes in 2016, but they came at the pedestrian average of 8.8 yards per grab.
From an athletic point of view, Stephen Anderson is the most intriguing prospect. Anderson's snap share of 45.5-percent was 60th among tight ends, but his 13.7-percent Hog Rate was 7th. With no true competition for targets behind DeAndre Hopkins and Will Fuller, Anderson is a good bet to lead all Texans tight ends in receptions, even if he does not play the most snaps.
Indianapolis Colts
The Colts were among the league leaders in how often they lined up in 12 personnel in 2017. One tight end was the main beneficiary of such deployment. Jack Doyle enjoyed a 24.6-percent target share, the second highest among tight ends. He was also second in receptions (80) and 5th in fantasy points per game with 11.4. He achieved all this without Andrew Luck throwing him the football. Now, in 2018, it looks like Doyle will not only get Luck back but also receive company in the tight end room in the shape of Eric Ebron.
Ebron wore out his welcome with the Lions, the team that used the 10th overall selection on him in 2014, despite a strong end to the 2017 campaign. Ebron actually led all tight ends in Hog Rate last season but managed the 11th most receiving yards and 15th most fantasy points per game.
Since 2011, there have been 11 instances of a team providing two top 24 PPR tight ends in the same season. Two of those instances have come from the Colts. They have not been afraid to make use of their tight ends in the past, and as a result, Luck has had productive relationships with players like Doyle, Dwayne Allen, and Coby Fleener. Doyle and Ebron should be able to coexist in Indy, but it's unclear if either will flourish fully.
Jacksonville Jaguars
The Jaguars waved goodbye to long-serving veteran Marcedes Lewis this offseason, deciding they wanted a piece of the tight end renaissance for themselves. They signed Austin Seferian-Jenkins in free agency. Although he seems to have been around forever, Seferian-Jenkins will only be 26 when the season starts. Despite pedestrian numbers on a per play basis for the Jets, he was heavily used in scoring. His red zone target share of 26.8-percent was the 5th highest among all tight ends. Only eight players had a higher end zone share than his 28.1-percent.
The major downside for Seferian-Jenkins is that he landed on a team so disinterested in passing the ball. The Jaguars were split 50:50 in the pass to run ratio last season, content with taking ball away from Blake Bortles as often as they could. Seriously, who could blame them? The Jaguars do have 141 vacated targets from last season, as per the RotoUnderworld World Famous Draft Kit, and Seferian-Jenkins should certainly see a good chunk of them. The current makeup of this Jaguars team means a true breakout is unlikely in 2018.
Tennessee Titans
The Titans offense was one of the more putrid units in the NFL in 2017, with everyone seeming to suffer. Everyone that is, except Delanie Walker. His yards per reception and per game fell to their lowest levels since 2013, but he was still able to post a fourth consecutive 800+ yard season. Walker had the 3rd most receptions with 74, while also enjoying the highest end zone target share among all tight ends. He saw 50% of the Titans targets in this area (13).
With many expecting a vast improvement from the Titans offense, Walker could be in line for one last hurrah as the leader of the pack before making way to a premier young tight end prospect. Jonnu Smith's Workout Metrics make for glorious reading, but just look at the College Dominator and Breakout Age. Look at it! The future of the Titans tight end spot is in good hands.
Denver Broncos
The Broncos have been given little choice but to embrace the tight end renaissance after getting precious little production from that spot since Julius Thomas left several seasons ago. Virgil Green led all Broncos tight ends with a mere 14 receptions in 2017, with Jeff Heuerman and Austin Traylor combining for 17 receptions for 242 yards. They did take a step towards the future in 2017, drafting the John Mackey Award winner Jake Butt, despite his ongoing recovery from an ACL injury. Troy Fumagalli was added in this year's draft too, but he has taken little to no part in offseason activities after sports hernia surgery.
The Broncos have very little in their pass catchers behind Demaryius Thomas and Emmanuel Sanders, and Butt (or Fumagalli) only have to leapfrog Heuerman to become the third option in the Broncos passing attack.
Kansas City Chiefs
The Kansas City Chiefs would appear to be, if I may echo the words of Meatloaf, doubly blessed with their tight ends. They not only have Travis Kelce, the TE1 in our Dynasty rankings, but also Demetrius Harris. Harris, like Seth DeValve with the Browns, can truly become a player of note when he gets a chance to become his team's leading tight end. It's unlikely that this team will be the Chiefs.
Kelce had back to back 1,000-yard seasons and set a career high with 8 touchdown receptions in 2017. He saw 122 targets and had 83 receptions. 408 of his yards came after the catch. All of these stats were firsts among all tight ends. The end of Gronk's career seems to be closer than the beginning, so Kelce has a chance to establish himself as the premier tight end in the game over the next few seasons. This could happen with Patrick Mahomes as his quarterback.
Oakland Raiders
Jared Cook is intent on making people think this year will be the year he truly breaks out. Well, we're heading into year ten and still waiting. To his credit, Cook did actually lead the Raiders in receiving yards with 688 in 2017. He has achieved more than this total only once, and that was back in 2011. Cook was still outside the top twenty in terms of Hog Rate, Red Zone, and End Zone target share. He also scored just two touchdowns.
The Raiders is another offense hopeful of a turnaround in 2018,  although the roster construction strategy of Jon Gruden has dampened early enthusiasm somewhat. There are question marks surrounding all the other Raiders pass catchers not named Amari Cooper. Even he has attracted some detractors this offseason. Just because Gruden seems to be gushing over Cook in June, it does not guarantee he will be a huge part of the offense in September. In nine seasons as a head coach from 2000-2008, the main tight end on Gruden's offenses averaged a 9.36-percent target share.
Los Angeles Chargers
The Chargers were poised to be standard bearers into the brave new age of tight end dominance in 2018.  Hunter Henry was set to lead their charge. Then, Henry was lost ludicrously early in the offseason to an ACL injury. Virgil Green now sits atop their depth chart. There is speculation the team, instead of embracing the future, will instead look to the past to bolster this unit. Antonio Gates has not signed for anyone since the Chargers decided not to bring him back after the 2017 season. Even if he signs, with Keenan Allen and the Williams brothers, the Chargers may feel they can get by without featuring the tight end heavily this season. We can, and we will wait for Henry.