In his epic track "Lose Yourself", Eminem sang about how "you only get one shot", reminding each and every one of us to make the most of any and all opportunities that came our way. A wise man is Eminem…however when it comes to tight ends in the NFL his advice is not 100% accurate. A cursory look at the leading producers at tight end over the last few years shows a number of players plying their trade on a different team to the one that drafted them / gave them their initial chance in the NFL. This position is notoriously the hardest to come to grips with of all the skill positions in the league, and as a result, the deepest sleeper tight ends may have moved on by the time he has acquired the skills necessary to make an impact based on advanced stats, metrics, and analytics profiles.
Here, we will look at three players who may struggle to establish a significant role on their current team. But if an injury were to befall a starter or (more likely) they are released/move in free agency, they could become a valuable contributor. These are players that the very end of dynasty rosters was designed to be home to.
Seth Devalve (Browns) – MFL Best Ball ADP: TE44
Formerly of Princeton, Seth Devalve has the pleasure/misfortune of playing for the same team as the almost uber-athletic David Njoku, which would logically cap his upside.  He also had the misfortune of having Hue Jackson as his head coach in 2017, a man quite incapable of calling plays designed to take advantage of both/either of his top two tight ends. Back in the day, we called Devalve Njoku's handcuff. But as it happened, they ended up hogtying each other to an extent. The Browns were the second least likely team to deploy 12 personnel last season, lining up that way on just 12 percent of their offensive snaps. In terms of targeting the tight end in 2017, the Browns were among the league's least likely to do so.
As a result of this, Njoku and Devalve ended up with pretty similar snap shares (52.4 percent to 52.3 percent). They also had similar target share numbers (10.6 percent to 10.2 percent). They finished with similar numbers in terms of receptions and yards.
Scoring Zone
Njoku had more touchdowns than Devalve but maybe that can be explained by their usage in the scoring area. Njoku saw 19.1 percent of the Browns Red Zone looks, and 22.2 percent of the end zone targets. Devalve squeaked by with 10.6 and 11.1 percent. Perhaps Njoku's superior Catch Radius (10.32 to 10.22) inspired the haphazard Deshone Kizer to throw it up to him…he'll have to answer that one. Devalve ran a 4.73 40-yard dash and his Speed Score of 94.4 sees him in the 40th percentile at his position. However, he has a 132.5 Burst Score (Njoku has 132.1), and his Agility Score of 11.14 is good for a place in the 91st percentile. This agility should serve him well inside the red zone, compared to Njoku's catch radius. Devalve averaged 1.47 yards of separation per target, while Njoku managed just 1.20.
Devalve did have seven drops in 2017, the 6th most among tight ends. While 2017 was only Devalve's second year playing tight end, he was a wide receiver in college! But, given his athletic traits, and a further year of learning the intangibles of the position, he should be better in 2018. All supposing he should get the chance, of course. Still, Devalve is an asset to quietly pick up and reap the benefits of later.
Nick Vannett (Seahawks) – MFL Best Ball ADP: TE42
ADP data is courtesy of My Fantasy League
The reasons for optimism for Nick Vannett moving forward are obvious, at least they are to me. The Seahawks have waved goodbye to both Jimmy Graham and Luke Willson, a player I think who is worthy of sleeper consideration himself, this offseason. They could, and probably should look to add a player in the draft. But as of the time of writing, the only competition Vannett faces on his own team is former Panthers tight end Ed Dickson.
In the interest of fairness, Dickson did a solid job in relief of Greg Olsen for the Panthers in 2017. Dickson was 6th among all tight ends in terms of Target Separation last season, averaging 1.9 yards of separation per target. But despite playing on 88.3 percent of the Panthers snaps, he mustered a woeful 6.3 percent Hog Rate. 2017 was also the first time in four seasons that Dickson caught more than 17 passes, despite playing in all 16 games every season.
Production History
It should be noted that Vannett is not exactly a mega producer now, nor was he in college. In six seasons between Ohio State and the Seahawks, Vannett has never caught more than 19 passes in a season. However, in 2014 when he had those 19 receptions, five of them went for touchdowns.
---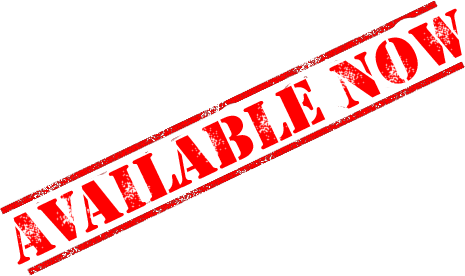 ---
If the Seahawks don't use one of their few picks on a tight end, or even if they do, Vannett should still see significant playing time in 2018. He has in his past shown a capacity for getting into the end zone, and in his mostly unimpressive athletic traits, Vannett has something that the Seahawks could look to as they approach the scoring area. Vannett's Agility Score of 11.25 is in the  85th percentile among tight ends. Vannett is able to use this to get open, a vital skill for any pass catchers in the NFL. He only saw 15 targets in 2017, a ridiculously small sample size I grant you, but in terms of Target Separation, he was always open. Vannett averaged a frankly ludicrous 4.07 yards of separation per target. With Jimmy Graham not around to hog the red and end zone looks, Nick Vannett could swoop them all up for himself. Generally, getting a pass catcher tethered to Russell Wilson is seen as a good idea in fantasy circles.
Demetrius Harris (Kansas City Chiefs) – MFL Best Ball ADP: N/A
This is not the first time PlayerProfiler have brought Demetrius Harris to your attention. The Podfather himself highlighted him as a potential breakout candidate last year. You can forgive the Chiefs for the way they have seemingly ignored the talents of Harris. They do have Travis Kelce, after all, the number one tight end on PlayerProfiler's Dynasty Rankings. That is not to say that Harris is a player that his next team should treat the same way.
Basketball Background
Harris followed a well-trodden path for tight ends on their way into the NFL. Namely, he was a basketball player who played zero games of college football. As a result, he didn't attend the Scouting Combine or have a Pro Day. He showcased his athletic talents for scouts in a workout with the Milwaukee Panthers. His 40-yard dash time of 4.57, given his 6-7 height, is nothing short of frightening. His Speed Score and Burst Score's of 111.4 and 124.9 respectively were both in or above the 84th percentile among tight ends. Harris is simply an exquisite athlete.
As already noted, Harris has had to contend with the presence of Kelce throughout his career with the Chiefs. However, he was able to showcase his talents to a greater degree in the 2017 regular season finale. Kelce did not play in this game, and as a result, Harris played on 92.4 percent of the Chiefs snaps.
To place this outing in some form of context, the Chiefs were playing the Denver Broncos. The Broncos have been in the top six in terms of fantasy points allowed to tight ends in four of the last six seasons. But still, it allowed a tantalizing glimpse into what Harris, a player being overlooked by everyone according to MyFantasyLeague, could deliver if granted more opportunities. He's a free top sleeper tight end, people. What have you got to lose?