"There has been an awakening…"
Those words, spoken by Supreme Leader Snoke in "The Force Awakens" foretold of a return to the galaxy of the Jedi, bringing illumination where they had previously been only darkness. But they could just as easily have been spoken with regards the fundamental shift the NFL has seen at the tight end position. It is just possible that we are about to enter a golden age for players at that spot, a Renaissance if you will.
The Established Order
It must be stressed straight away that the current crop of leading tight ends are no scrubs. Far from it in fact. If we look at the top six veteran tight ends in 2017 (at least according to their PPR output), Travis Kelce, Rob Gronkowski, Zach Ertz, Delanie Walker, Jimmy Graham and Kyle Rudolph have been fine players for a number of years. As a group, they flashed a degree of dominance back as college players. Between the six of them, they had an average College Dominator Rating of 22.7-percent. Ertz led the way with 31.8-percent. They averaged 77.7 receptions as collegiate players. Ertz and Walker both topped 100 grabs at school. Four of the six players scored at least ten touchdowns during their college careers, while Graham probably would have if he'd played more than 13 games. Graham had five touchdowns on 17 career receptions.
A New Hope
This level of production, however, is dwarfed by that achieved by six rookies drafted in 2017. David Njoku, Evan Engram, O.J. Howard, George Kittle, Jonnu Smith and Gerald Everett averaged a 26.2-percent College Dominator Rating as a group. Smith and Everett both posted dominators in excess of 30-percent. Engram also posted 29.5-percent. This group caught an average of 112 balls in college. Only Njoku and Kittle reeled in less than 107 balls. Like the "old guard", four of these players scored at least ten touchdowns in college. But the overall average for the youngsters is 12 scores, compared to ten for the older guys.
Top TE QB Ratings When Targeted:
1. OJ Howard: 132.7
2. Tyler Kroft: 123.3
3. Hunter Henry: 123.0
4. Rob Gronkowski: 121.2
5. Kyle Rudolph: 110.8
6. Jordan Reed: 110.5
7. Jason Witten: 108.4
8. Zach Ertz: 106.0
9. Travis Kelce: 105.8
10. Cameron Brate: 101.1 pic.twitter.com/0j701QhciE

— RotoUnderworld (@rotounderworld) February 16, 2018
It was not merely as producers that the 2017 rookies outshone their elders. In terms of athleticism, this new group is simply incredible. They are much faster. Njoku is the slowest with his 4.64 40 yard dash time. All six of the players posted 40 times inside the 83rd percentile at the worst, with Engram's 4.42 in the 100th percentile. Of the old guard, only Walker and Graham managed sub 4.60 times. They are more agile, too. They all posted agility scores of 11.01 or less. Graham was the only veteran whose agility score was less than 11.55. They also have a greater Catch Radii. Jonnu Smith is the only one with a wingspan of less than 10.2. Of the older group, only one has a wingspan greater than 10.2. It will no doubt not surprise you that this exception is, once again, Jimmy Graham. Of the youngsters, Evan Engram is particularly impressive right across the board.
Emphasis Change
Whether it is because these youngsters are now in the league, or because the league is changing with regards the workload a tight end should see, it is certainly a golden time to be a young athletic tight end with a productive college career behind you. 35 tight ends saw at least 10-percent of their total team targets in 2017, with seven seeing 20%. Two years ago, during the 2015 season, these numbers were 25 and zero.
---
Check out David Njoku & George Kittle the PlayerProfiler's Dynasty Rankings: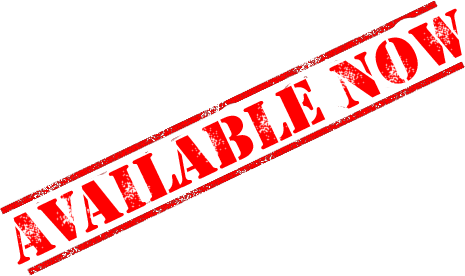 ---
The rookie tight end has long been thought of as a player not to expect too much of. But at least three teams were happy to use first-year players in high leverage situations in 2017. David Njoku, Evan Engram, and George Kittle all saw at least 18-percent of their team's red zone targets, with Engram leading the way with 23.4-percent. These players were also sought after in the end zone. All three saw 22-percent or more of their teams total pass attempts past the paint.
The Next Evolution
The old guard should not be fazed out of their respective offenses and by extension the NFL in general. But assuming rational coaching, and in the case of Njoku this is certainly a bold assumption, the new wave should begin to meet the production of their elders. Maybe it could even surpass it in some cases. Some may explain away the usage of Evan Engram in 2017 by reminding people that Odell Beckham was injured for much of the campaign, and the Giants were desperately short of playmakers. As you can see below, however, Beckham's absence did little to impact Engram's use and opportunities.
The 2017 rookie class was certainly a special one in terms of the tight ends it produced, but it shouldn't have come as that big of a shock to readers. Njoku was seventh in our ideal rookie landing spots after the draft last season. We called Evan Engram a hidden gem in plain sight last April. O.J. Howard's dynasty stock has increased already this offseason. But their days as the new kids on the block draw short.
The 2018 batch of rookies are on their way, and there is no shortage of players that wouldn't be out of place if compared to last year's class if they test as well as they are expected to. There are also players like Ricky Seals-Jones and Austin Seferian-Jenkins, players without the pomp and circumstance of their fellow youngsters who certainly warrant our attention. The road ahead for the modern tight end looks to be one paved with opportunity and potential riches. We should all look forward to joining them as they journey down it.