Fantasy managers were forced to make hard roster decisions in Week 3. Injuries have created these tough decisions, but we're already starting to see which players will benefit from the chaos. Offenses in New York, Pittsburgh and Carolina among others are already reshaping themselves due to necessity, even if only temporarily. Keeping a fantasy team on top, or overcoming a rough beginning means embracing the constant and turbulent change that is the NFL. Based on their advanced stats and metrics, these players are priority Week 3 targets.
Daniel Jones, QB, NYG
The New York Giants are now Daniel Jones' football team. The rookie could not have hoped for a better opening game. It was an unsustainably good performance with four touchdowns, including two on the ground. Before the NFL has a chance to catch up, fantasy gamers should cash in on this initial boom.
In Week 4, the Giants will face off against Washington's professional football team. Washington allowed Carson Wentz to be the QB8 in Week 1 and Dak Prescott rushed for 69 very nice yards on his way to a QB3 finish in Week 2. Jones was more than just quick on his feet last week. He threw the ball for a prodigious 10.44 Adjusted Yards Per Attempt. It will be interesting to see what the Giants defense is in the absence of Saquon Barkley. If anything, it should increase Jones' initiative to rush the ball and put that much more of the offense in his hands.  
Rex Burkhead, RB, Patriots
A healthy Rex Burkhead is exactly what the Patriots want in their backfield. His Week 3 usage was pumped up by the fact that James White was out, expecting his wife to give birth. In another positive game script scenario, it was Burkhead who saw the majority of touches, including six targets. On only a 36.3-percent (No. 42 among qualified running backs) Opportunity Share, Burkhead has recorded eight (No. 10) red zone touches. He's earned 41.1 (No. 18) Weighted Opportunities, averaging 13.7 per game. On his touches, he has outplayed Sony Michel in averaging 4.6 (No. 19) True Yards Per Carry compared to Michel's 2.4 (No. 55) True Yards Per Carry.
Burkhead is not seeing as much volume as he would need to be a consistent week to week option. Though there will be weeks like Week 3, when one or more members of the regular running back rotation are out and the usage becomes more predictable. In those situations, the value of touches in this offense makes Burkhead a plug-and-play RB2. He's a great player to hold on the bench for spot starts. If the stars align and he somehow ends up being the only healthy New England back, he will be this year's league-winning Patriot runner.
Darrel Williams, RB, Chiefs
Andy Reid is like a honey badger, because Andy Reid doesn't care. The hype that has built around Darwin Thompson and his pass-catching ability did not dissuade him from playing Darrel Williams ahead of Thompson. Thompson may be able to close on Williams over the long haul, but the latter shouldn't be underestimated.
Williams' 9.3-percent (68th-percentile) College Target Share is a signal that he will be able to contribute as more than a between-the-tackles grinder. In a small sample of touches, he has produced 1.01 (No. 36) Fantasy Points per Opportunity. That mark more than betters Darwin Thompson's 0.37 (No. 82) Fantasy Points per Opportunity. The Kansas City backfield is going to make all of its contributors look viable. If Williams is out available, he needs to be rostered. 
Wayne Gallman, RB, New York Giants
Saquon Barkley is special. His ability to be a top running back, despite being a part of an offense that was mediocre at best, shouldn't be taken for granted. Barkley is able to do that because he is able to contribute in the passing game like a wide receiver, while monopolizing the running back opportunity in a way that only a handful of NFL players can. Gallman has some reasons for optimism, however, with Daniel Jones under center.
---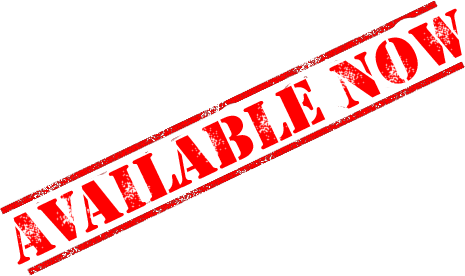 ---
Jones is a mobile threat that the defense will have to account for. In similar circumstances last year, Baltimore's Gus Edwards put up multiple top 24 weeks. Gallman is next in New York's pecking order behind Barkley. It's a safe bet that in Barkley's absence, either the running back role in the Giants' offense shrinks, is divided up among Gallman and other players like Jon Hilliman or both. Depending on the nature and severity of Barkley's injury though, Gallman could be walking into some volume for an extended period of time. If nothing else, he makes for a good piece to trade for a future pick or another piece with more standalone value. 
Other RBs to stash
Justin Jackson (Chargers) finally managed to steal some of the work away from Austin Ekeler.
Alexander Mattison (Vikings) will continue to be relevant as long as the Vikings continue to run the ball 34.3 (No. 3) times a game.
Brian Hill (Falcons) was inactive in Week 3, but may see the field in Week 4 with Ito Smith's health questionable. 
C.J. Prosise (Seahawks) was targeted three times with Rashaad Penny out. 
Golden Tate, WR, New York Giants
Daniel Jones could transform this Giants offense from being one we avoid to being a new source of value. Evan Engram, in all likelihood will continue to lead the team in targets. Behind him, Bennie Fowler and Cody Latimer have received 29 targets in three weeks. It would not at all be surprising to see Golden Tate demand their volume upon his return from suspension.
Tate's return is still a week out, but next week will be too late if the Giants offense has another good week. He typically operates out of the slot in the short areas of the field. In the absence of Saquon Barkley, Jones may need another short option. While Tate's production was throttled after leaving the Detroit Lions, he still managed a 19.1-percent (No. 3) Hog Rate. Far from being done, he could immediately become a key cog in New York's offensive machine.
Diontae Johnson, WR, Steelers 
The Donte Moncrief experiment has come to a disappointing end. In his place, the Steelers are waiting for someone to flash talent. Diontae Johnson is certainly going to get the opportunity. In Week 3, he played 83.7-percent of his team's offensive snaps. He also commanded the largest share of  Target Distance, with a whopping 49-percent of the team's Week 3 total. Johnson also led the team in Weighted Opportunities and was efficient, converting nearly 70-percent of his Target Distance into actual receiving yards. Admittedly, Mason Rudolph is not inspiring hope and excitement in the Steelers offense thus far. It's too early to judge what we've seen from Rudolph in less than two games this year. He has progressed, from 5.63 Adjusted Yards Per Attempt in Week 2 to 6.26 in Week 3. He's not Daniel Jones, but we may not actually know what he is yet. 
Phillip Dorsett, WR, Patriots
Without fanfare, Phillip Dorsett is doing what everyone hoped to see from Donte Moncrief. Dorsett is third on the team in Target Distance, behind Julian Edelman who left Sunday's game with a chest injury. Edelman's injury is not thought to be serious and x-rays have come back negative. Dorsett's role has been valuable nonetheless.
Dorsett hasn't given the Patriots' coaching staff any cause to rethink the opportunity that has gone his way. His 13.4 Yards Per Target is No. 2 overall, and his +71.4 Production Premium is the fourth-best rating among wide receivers. It's worth mentioning that while he does deliver splash plays, his Average Depth of Target ranks No. 63 on the year. He's not just a downfield bomb, boom-or-bust player. He's being used in a manner that is more versatile than that. This looks like a player, in his third year, who might be ready to expand his role. 
Other WRs to stash
Preston Williams (Dolphins) continues to be the best receiver in Miami.
Kenny Stills (Texans) is carving out a role in Houston.
Parris Campbell (Colts) may surprise us and make the most of any T.Y. Hilton absence.
Will Dissly, TE, Seattle
 Will Dissly is not a brand name tight end. Nevertheless, he's getting harder and harder to dismiss. Through three weeks, Dissly has scored more PPR fantasy points than George Kittle. His 129 yards of Total Target Distance is No. 11 among tight ends. His 3.03 Fantasy Points per Target ranks first at the position.
This is a story we've heard before about pass catchers connected to Russell Wilson. While Wilson will never get to throw enough to satisfy fans, he has thrown seven (No. 3) passing TDs in the first three weeks. Dissly has a role in the Seattle, and that role involves the end zone. While playing for a team averaging a league-bottom 29.9 pass player per game in 2018,  Wilson still threw for 35 (No. 3) passing touchdowns. That is the key. Dissly will not lead the position in receptions or targets, but is going to continue to have the type of efficiency that only comes with catching passes from a quarterback of Wilson's caliber. 
Other TEs to stash
Chris Herndon (Jets) is a quality tight end and will have weekly starter upside when he returns from suspension.
Demetrius Harris (Browns) has a quality profile and continue to see opportunity with David Njoku out.