The QB-pocalypse got off to a fast start this season and many backups and rookies were forced into action this week. Thankfully, more impressed than failed, and it gives us a good idea of how to project their respective offenses going forward. Let's take a look at the advanced stats, metrics, and analytics to glean the key takeaways from Week 3.
Jags-Titans on TNF: A tradition unlike any other. Luckily, we were treated to a new face on this installment, Jaguars quarterback Gardner Minshew. The Wazzu icon followed up his first start last week with a win in primetime, completing 20 of 30 for 204 yards and two touchdowns. He even added 18 yards on the ground on a night where Leonard Fournette struggled to get moving. D.J. Chark is Jacksonville's unquestioned WR1 as long as Minshew continues to lock onto him. Minshew has established himself as a usable starter and streamer for those QB-hungry teams out there.
On the other side, Marcus Mariota looked like the worst QB in a division where Minshew and Jacoby Brissett are starters. While he eclipsed 300 yards passing, many were classic low aDot, low-difficulty throws we've come to expect from Mariota. Derrick Henry is the only safely-startable player in this offense until the Titans offense can emerge from the stone age.
Action: Minshew is startable / streamable, and stack him with Chark going forward. Same vein: Buy high on D.J. Chark in dynasty. Buy Corey Davis at likely bargain basement prices.
Lesson Two: Kyle Allen, Daniel Jones light it up
Kyle Allen statement game. With ailing Cam Newton on the sidelines, Allen utilized the full Carolina arsenal on his way to a 19-of-26 for 261 and four touchdowns performance. Greg Olsen caught two, and D.J. Moore and Curtis Samuel each brought in one. It was best case scenario for fantasy, as Newton was looking ineffective and unhealthy in all phases the first two weeks of the season. Allen's success should give the Carolina brass peace of mind to sit Newton as long as he needs to get healthy– and it'd be nice if they just let whoever is most effective start regardless of Newton's health. Small sample, sure, but Allen was hot all day and he is, you better believe it, perfectly startable against Houston next week.
QBs who had a game with 300+ passing yards, 2+ passing TDs, 2+ rushing TDs, and a 4th Quarter Comeback:
Steve Young
Daunte Culpepper
Cam Newton
Drew Brees
Aaron Rodgers
Daniel Joneshttps://t.co/aeiV5I8JiC #GiantsPride pic.twitter.com/OHXcTEwoPw

— ProFootballReference (@pfref) September 22, 2019
The Daniel Jones era began with a smash as Jones tormented the Tampa Bay defense, tossing two scores and running for two more. His versatility was an element severely lacking from the Giants offense. It was a pleasant change of pace watching an NYG QB scramble from the pocket and not look painfully inept, as Jones added 28 yards on the ground. One such rush was a key touchdown run straight through a gaping hole in the Tampa Bay "defense." Jones needed this confidence-building comeback win today because he's got Washington, Minnesota, and New England the next three weeks, and it's doubtful Saquon Barkley will be available for any of those contests. We'll learn a lot more about Danny Dimes over the next month.
---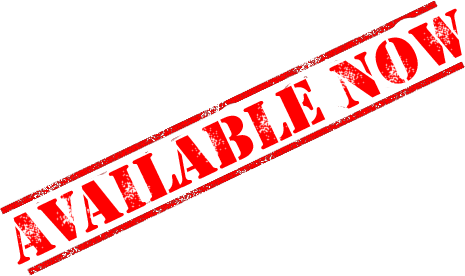 ---
Action: Moore and Samuel are strong starts next week against a Houston team that just got embarrassed by Keenan Allen to the tune of 13-183-2. 'Kyle Allen in cash' week just got extended. The dynasty buy window on Daniel Jones is closed. But you may still be able to get some of his receivers on the cheap. Jones' ability to move the offense more efficiently than his predecessor will positively impact all the receivers in this offense. Wayne Gallman is your top RB add of the week.
Lesson Three: Alvin Kamara crushes– without Drew Brees
Kamara reminded the fantasy world that it doesn't really matter who is under center. He's always one of the most talented players on the field and when that is combined with his elite usage, days like today can happen (25 touches, 161 YFS, two touchdowns). The Saints leaned on their all-purpose stud and rolled the Seahawks in Seattle. It was a relief to see Kamara (and Michael Thomas, 5-54-1) produce with Brees gone for the forseeable future. Teddy's week of first-team reps certainly helped as he looked more comfortable this time around.
Alvin Kamara's 87.9 percent snap rate in his first game without Drew Brees was a new career-high. Latavius Murray's 12 snaps (20.7%) and 2 touches were both season-lows.

— John Daigle (@notJDaigle) September 23, 2019
Action: No hot take in here: Kamara and MT are too talented to ever bench, but this was an encouraging day for their ROS outlook in every format. Kamara is one of the best DFS bets on the board no matter what. Keep your Saints locked in for a sure-fire shootout against the Cowboys next week.
Lesson Four: Tyler Lockett ends volume concerns
Approximately one million thinkpieces were sent to the presses this offseason about Tyler Lockett's hyper-efficient 2018 and his likely regression in 2019. Lockett has 28 targets through three weeks. He had 71 all of 2018. Seattle has not been particularly effective on the ground this season, and it's led to increased passing volume for Russell Wilson (he had FIFTY attempts in Week 3, his most ever under OC Brian Schottenheimer).
With the Seattle defense getting burned week in and week out, Pete Carroll and Schottenheimer's best laid plans often go awry and lead to Wilson having to do it all and save the day. And Lockett is benefiting. He doesn't have to be as efficient as last year if his volume is going to see this much of an uptick.
Action: Continue to trust Russell Wilson to carry the day even though his coaches won't wise up. Lockett, Metcalf, and Week 2 buy Will Dissly continue to see the most volume in this offense that is having to play a lot of catch-up ball. Chris Carson, however, is dangerously close to being canceled. Look for other options at RB2 / flex since Carson is allergic to ball security.
MNF's Homework:
We've already seen plenty of Mitch Trubisky and the Bears in primetime, but this will be our first look at Washington under the lights. Most intriguing: Is this Case Keenum–Terry McLaurin connection for real? The pair has been prolific through two weeks, as McLaurin rocketed up a shaky depth chart to roll up 10 receptions for 187 yards and two touchdowns on 16 targets. 18.7 YPR was top 15 in the league through the first two weeks, and we expect him to continue to build on this strong start. There is little competition for McLaurin and his 20-percent target share (and 31.2-percent in the redzone) shows no sign of dwindling. Keep a close eye on him against Prince Amukamara, who has graded out as PlayerProfiler.com's #22 cornerback through two weeks.