Ahhh. Week 9. Despite the madness of the first half of the season, we've somehow found our way here. With some luck, or perhaps a vast amount of it, the season will find it's finish. Through the whirlwind of social unrest, a raging pandemic and an unprecedented Presidential election, the NFL pushes on; as do the bright minds at PlayerProfiler. And if we can take solace from anything this week, the return of Christian McCaffrey is it.
Speaking of the raging pandemic, it becomes increasingly apparent each week that COVID's claws will continue to dig deeper into the framework of the NFL season. It's not out of the question that fans see more games cancelled in the future; there is no controlling this thing. COVID will continue to play it's part, but in the meantime, there is no slowing on the injury front ahead of week 9. Let's open up The Infirmary!
IR Bound
Myles Gaskin– MIA (Knee), George Kittle– SF (Foot), Jimmy Garoppolo– SF (Ankle)
ANALYSIS: 
The 49ers just can't seem to catch a break. After adding two of their top players to injured reserve, they lost a chunk of the wide receiver room to COVID. If Thursday night is any indication, San Francisco will be a struggling, MASH unit for the foreseeable future. This is bad news for fantasy relevant players, such as Brandon Aiyuk and Deebo Samuel. Garoppolo may be no Tom Brady, but the drop off without him on the field is significant.
As for the Miami backfield, what a mess. With Gaskin on IR, Matt Breida becomes the back to roster here,
Unfortunately for Breida, he is currently dealing with an injury of his own and will miss Week 9. That leaves Jordan Howard and Patrick Laird. YUCK! Avoid, avoid, avoid. Please. And go trade for Breida. Like NOW. Though Gaskin isn't expected to miss more than a few weeks, the Week 9 Laird/Howard combo will leave the Fins clamoring for Breida's return.
OUT for Week 9
Kenyan Drake– ARI (Ankle), Kenny Golladay– DET (Hip), Gardner Minshew– JAX (Thumb), Sammy Watkins– KC (Hamstring), Matt Breida– MIA (Hamstring), N'Keal Harry– NE (Concussion), Devonta Freeman– NYG (Ankle), Golden Tate– NYG (Disciplinary), Chris Carson– SEA (Foot), Carlos Hyde– SEA (Hamstring), Adam Humphries– TEN (Concussion)
ANALYSIS: 
Drake's absence in Arizona can only mean one thing; get ready for a Chase Edmonds Dance Party! The third-year back is already enjoying a solid 2020 in his minimal role. Most impressive, he ranks No. 4 among qualified running backs with 222 receiving yards, No. 7 with 26 receptions and No. 9 with a 13.6-percent Target Share. Add in a full workload on the ground against Miami's average run defense and it adds up to a big day for Mr. Edmonds.
Golladay's absence in Detroit is huge; and highly problematic for the Lions offense. Matthew Stafford struggled the first two games of the year without the star wideout. Upon his return, Stafford's completion percentage rose and interceptions went down. However, the Vikings defense ranks No. 30 against the pass; should Stafford get the offense humming, it could mean big days for Marvin Jones and T.J. Hockenson.
The Seahawks will once again be without Carson and Hyde, relying on DeeJay Dallas and Travis Homer to handle the backfield duties. Dallas was rather average running the ball last Sunday, but did score a touchdown and added five receptions for 17 yards and another score. With Homer coming into the week healthier, expect him to have more of an impact this Sunday. In other words, temper expectations for Dallas this week.
---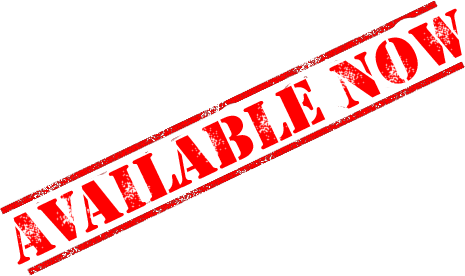 ---
With Minshew out in Jacksonville, rookie sixth-rounder Jake Luton takes center stage. This does not bode well for the Jaguars pass catchers. While Minshew made waves as a late round pick, there were aspects to his profile that were enticing. The same can not be said for Luton. However, look for James Robinson to smash this week against the lowly Texans run defense. He should be Luton's best friend on Sunday.
DOUBTFUL for Week 9
Mark Ingram– BAL (Ankle), T.Y. Hilton– IND (Groin), Troymaine Pope– LAC (Concussion), Sam Darnold– NYJ (Shoulder), Dontrelle Inman– WAS (Hamstring)
ANALYSIS: 
No Ingram means more J.K. Dobbins. Yay! Yes, Gus Edwards has played well and will continue to get his share of work, putting him squarely in Flex territory this week. But Dobbins is the back to play here, even against a tough Colts defense. As for the Indianapolis offense, Hilton's injury isn't the concern it once was; the veteran has not been a factor this year, however. Should there be preparations made for a Michael Pittman Dance Party, as well? Yes, yes there should be.
No Pope for the Chargers means Joshua Kelley should get back in the mix. Coach Anthony Lynn suggested the rookie had been running timid, hence the lessened playing time. The talented youngster will look to get back on track this week, but Justin Jackson is the man to play Sunday. Make sure to plug him into those DFS lineups! And with no Darnold, the Denzel Mims breakout will continue to be delayed. Yes, Darnold isn't great; but Joe Flacco is atrocious.
QUESTIONABLE for Week 9
Calvin Ridley– ATL (Foot), Dawson Knox– BUF (Calf), Ezekiel Elliott– DAL (Hamstring), Phillip Lindsay– DEN (Foot), Tim Patrick– DEN (Hamstring), Mo-Alie Cox– IND (Knee), Marcus Johnson– IND (Knee), Josh Jacobs– LV (Illness, Knee), Damien Harris– NE (Ankle), Michael Thomas– NO (Ankle, Hamstring) Jamison Crowder– NYJ (Groin), Chris Godwin– TB (Finger)
ANALYSIS:
It appears as though Ridley is unlikely to play Sunday for the Falcons, making Julio Jones a great option in DFS (though possibly chalky). While many will look to Russell Gage in this spot, Olamide Zaccheaus is worth mentioning. The third-year wideout has shown flashes with his playing time, and could be in for a big day with Ridley in the sidelines. Do NOT forget about this man!!!
For the Denver Broncos, Lindsay and Patrick are on track to play. In what could be a bit of a shootout with Atlanta, both players are worth starting on Sunday. Jacobs and Elliott also appear likely to play in Week 9, though the latter is a risky start against a stingy Pittsburgh defense. Not to mention, Elliott has not been the same back with Dak Prescott no longer under center. Jacobs, however, should be started with confidence.
Many fantasy managers will rejoice this week as Thomas makes his return to the field for the Saints after a lengthy absence. With Emmanuel Sanders also rejoining the team, quarterback Drew Brees will finally have a full compliment of receivers at his disposal. The downside is what happens to Marquez Callaway, who played well with his opportunity. Let's hope he doesn't disappear into the void. With Godwin, expectations must be tempered until the Bucs reveal how they pan to use their wideouts wit the addition of Antonio Brown. But there's no benching Godwin if he's healthy. EVER.
CONCLUSION
As with most weeks during the NFL, there is some good and some bad. Some high profile players are returning to the field, while others exit to rehab injuries. However, 2020 may be testing depth charts more so than any other year in recent memory. This makes following the injury news all the more important his year, and makes finding those "hidden gems" (such as Travis Fulgham and James Robinson) imperative. In that spirit, here's one such gem to consider trading for; Isaiah Ford. Traded to the Patriots, a team in dire need of playmakers at wide receiver, he now has a pathway to relevancy.
At 6-1 and 194-pounds, Ford has quietly been a solid slot receiver in the playing time he's been given in Miami. Before being dealt, he ranked fourth in receptions for the Fins, earning praise from quarterback Ryan Fitzpatrick. Ford's workout metrics are average, but there's some intriguing aspects to his profile; a 31.7-percent (91st-percentile) College Target Share and 18.6 (97th-percentile) Breakout Age. He's also Best Comparable to Tyler Boyd. Maybe he amounts to nothing in New England, but maybe he becomes the team's next Julian Edelman.