The art of the post-waiver, pre-game bench stash is more about the process than the results. Identifying the correct player to stash in any given situation is harder than it appears. It's especially difficult to do with any degree of accuracy before Week 1 kicks off. Once the season begins and we begin to see how teams are actually going to utilize players, our decisions necessarily can become more informed. This is why it's important to stick to a few rules of thumb when it comes to stashing players. One is to prioritize adding players on good teams and/or high-powered offenses. More importantly, we should look to add players who will provide more than one week of utility. Rex Burkhead and Darren Sproles are largely unowned and have good Week 2 matchups, but being on crowded running back depth charts won't guarantee them every-week roles. It's best to acquire the free players whose advanced stats, metrics and analytics profiles point to them providing positive returns for fantasy teams over the next month or so.
Parris Campbell, WR, Colts
Week 1 represented a massive win for the embattled 2019 rookie wide receiver class. Marquise Brown and Terry McLaurin became hot waiver targets, A.J. Brown hit 100 receiving yards in his NFL debut and Mecole Hardman became a must-add following Tyreek Hill's clavicle injury. Meanwhile, Parris Campbell has been lost in the proverbial shuffle. With a 31.7-percent (No. 98 among qualified wide receivers) Snap Share and only one target on five routes run, he wasn't worth an add. Then came the news that Devin Funchess was put on reserve with a broken collarbone. Now it's wheels up for Campbell once again.
---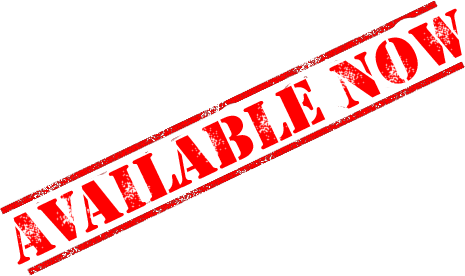 ---
Campbell's fantasy stock took a big hit following the announcement of Andrew Luck's retirement. Jacoby Brissett's performance in Week 1 showed that he and the Colts offense will be fine. With an upcoming four-game stretch against the Titans, Falcons, Raiders and Chiefs, now is the time to acquire Colts pass catchers with Funchess sidelined. Deon Cain and Chester Rogers are also in play as beneficiaries of extra potential playing time, but these bench stashes are all about upside. And Campbell, the second-round pick with insane athletic measurables and the backing of his coaching staff, has the most upside. You know what to do.
De'Anthony Thomas, WR, Chiefs
If the Tomorrow's Newspaper series taught us anything in 2018, it's that we should be stashing any players that project to have increased roles in an offense the caliber of the Chiefs. Damien Williams was a league-winner, and those who followed this series were (hopefully) able to pick him up for free before he blew up. With Tyreek Hill's clavicle injury sidelining him for the forseeable future, most fantasy gamers logically gravitated towards Mecole Hardman. Those who missed out can scoop up De'Anthony Thomas, who Andy Reid has suggested will help fill the void created by Hill's absence, for zero cost.
Hardman performed well in the preseason, and is a much better athlete than Thomas. The huge advantage that Thomas holds is experience playing at the NFL level. He has a history of efficient production with minimal playing time. Like Hardman, he has a history of production on special teams, so he knows how to traverse the field. Which is a huge advantage when playing for a team that likes to get their players the ball in space as much as the Chiefs do. Those who are looking for a contrarian DFS play or deep-league dart throw start can take solace in the fact that Thomas projects to be matched up against Trayvon Mullen, Player Profiler's 110th-ranked cornerback.
Ryan Switzer, WR, Steelers
The Pittsburgh Steelers offense will see better days than they saw in Week 1 against the Patriots. In that game, we saw Donte Moncrief get the absolute bare minimum out of 10 targets. We also saw James Washington establish himself as the team's deep threat, with four of his six looks being classified as deep targets. Most importantly, it was established that Ryan Switzer is the team's unquestioned slot receiver with a team-leading 88.1-percent slot snap percentage.
At 5-8 and 181-pounds, with a 4.51 (64th-percentile) 40-yard dash time, Switzer checks in with an 81.5 (14th-percentile) Speed Score. Though he doesn't fit the stocky build of the modern-day prototypical NFL slot receiver, there's no other position that a player who looks like him can play. One of the key metrics we look for in our slot receivers is elite agility. Switzer luckily checks that box with a 10.77 (94th-percentile) Agility Score. Though he's never recorded more than 67 receiving yards in an NFL game, there's room for him to put up decent fantasy numbers with Ben Roethlisberger at the helm of the offense. It could happen this week against Seattle, as he draws a favorable projected cornerback matchup against Akeem King.
San Francisco 49ers
Tevin Coleman has a high ankle sprain and Dante Pettis is an unknown commodity at this moment. Meaning there's meat on the proverbial fantasy football bone in San Francisco. Underworld favorite Richie James converted his lone deep target for a 39-yard touchdown in Week 1. There's value to be had if he can wrestle that deep threat role away from Marquise Goodwin.
Deebo Samuel led the 49ers receivers with an 86.4-percent (No. 38) Snap Share in his NFL debut. His proven ability as a rusher, receiver and return man will guarantee him a significant role in the offense if he can maintain his usage.
The Underworld community is rightfully excited for Matt Breida to get his chance to shine as San Francisco's starting running back in Coleman's absence. Though he has shown a propensity for getting banged up. Meaning that Raheem Mostert should be rostered wherever possible. With 96th-percentile speed and burst, he's capable of delivering splash plays. He was efficient when called upon last year, and projects to see enough work to put up usable fantasy performances.
Tight End Bargain Bin
Tight end is the position with the NFL's highest fragility rate. It's what makes Late Round Tight End Roulette such a viable strategy. All three tight end recommendations come from teams with an injured starter. In Chicago, the Underworld faithful has been patiently waiting for the Adam Shaheen breakout to happen. With Trey Burton still limited by a groin injury, that day may be imminent. A mega-producer at Ashland, which we promise is a real school, he has all the makings of your typical LRTE Roulette superstar. With four touchdowns on 18 career receptions, all he's done at the NFL level is produce.
Hunter Henry's knee injury has re-opened the door for Virgil Green to finally happen. Late-career breakouts are common at the tight end position. With Melvin Gordon absent and Mike Williams hurt, Green has one more chance to translate his elite athleticism into a fantasy-viable role in a great situation.
Digging deeper into the tight end bargain bin, we come to Washington's Jeremy Sprinkle. While Vernon Davis is the Jordan Reed replacement, he's also 35 years old. Though he's in no immediate danger of losing playing time, there's no one else on this depth chart besides Sprinkle. He should only be rostered in the deepest of leagues.