Target big-bodied, athletic pass-catching tight ends in the later rounds of your fantasy football drafts. It's a mantra that PlayerProfiler has preached since 2015. The movement began with The Podfather firing off warning flares about draft-capital adjusted bust rates and physical fragility rates at the position. Meanwhile, I recommended players who fit the same stud archetype as Rob Gronkowski and Travis Kelce at a fraction of the cost and risk. Many who heeded this advice and played Late Round TE Roulette drafted Tyler Eifert, a league-winning selection, based on his advanced stats, metrics and analytics profile.
The late round tight end strategy is not sexy. There's a feeling of safety that comes with drafting an elite player at the position. It eliminates the need to scour the waiver wire to play matchups. Given the rise in popularity of leagues with tight end premiums and/or multiple flex spots, the allure of picking an elite player at a fragile position is understandable. However, due to the aforementioned fragility rates, tight end output is almost as volatile and difficult to forecast year-to-year as running back output.
Regardless of draft position, the best-value tight ends in fantasy football over the years have been the 6-5, 250-plus-pounders that see the field on third downs and in the red zone. Also known as the high-leverage fantasy situations. Players who fit this league-winning archetype will be available in the final rounds. Mixing and matching one or more, or taking one behind a proven producer in the earlier rounds, is the way. So spin that wheel, cut that pack and roll those loaded dice. Bring on the dancing girls, put the champagne on ice and join the Underworld for the fifth annual Late Round Tight End Roulette.
Tyler Eifert, Bengals
Time is a flat circle, as evidenced by Tyler Eifert's return to Late Round Tight End Roulette. Eifert is the poster child for the position's fragility rate. In his breakout third season, he only played in 13 games. And since that magical 2015 campaign, various injuries have limited him to 14 games played over the last three years. His 177.91 ADP has made him an afterthought in FFPC leagues, which feature TE-premium scoring.
---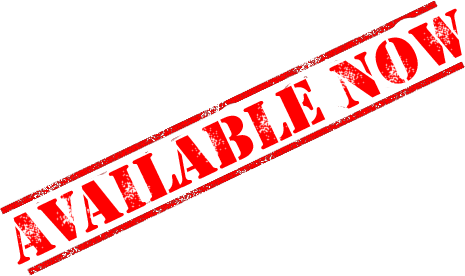 ---
Fantasy gamers have smartened up when it comes to the tight end position. The mid-tier TE1 landscape now features, up-and-coming studs such as O.J. Howard, Hunter Henry, Evan Engram, Austin Hooper and Vance McDonald. Up until last year, that group featured declining veterans such as Greg Olsen, Jimmy Graham and Kyle Rudolph. The community lumps Eifert, who's entering his age-29 season, into the latter grouping.
The lengthy injury history is scaring people off. The positive is that none of his major injuries have been to the same body part. He's now playing for a coach in Zac Taylor, who comes from the Sean McVay coaching tree. Vegas projects the 2019 Bengals to win six games, increasing the likelihood that they'll be a pass-heavy team. Over his career, more than 10-percent of his targets have resulted in scores. We've already seen his ceiling, which is top-five fantasy tight end. No one factors this ceiling into his draft cost.
Mark Andrews, Ravens
Not enough people in the fantasy community talked up Mark Andrews as the top tight end prospect in last year's rookie class. The converted wide receiver paced the Baker Mayfield-led Sooners in 2017 with 62 catches. In three years at Oklahoma, Andrews never scored fewer than seven touchdowns. His 15.5 (80th-percentile) College YPR helped him record 958 receiving yards in his final college season. None of that stopped him from falling to Baltimore in the third round of the 2018 NFL Draft. And, in a head scratcher, it didn't stop the Ravens from drafting the mediocre Hayden Hurst in the first round.
The learning curve for the tight end position at the NFL level is steep. It's the main reason why we see so many late-career breakouts. Andrews smashed expectations in his rookie year. His 552 receiving yards were the fifth-most by a rookie tight end in the last decade. His 16.2 (No. 2 among qualified tight ends) yards per reception and 11.0 (No. 2) yards per target ranked only behind O.J. Howard. He was Baltimore's target leader in their playoff loss, and he has the most established rapport with Lamar Jackson among the team's pass-catchers. You know what to do.
Chris Herndon, Jets
While we're on the subject of tight ends who exceeded rookie year expectations, let's talk about Chris Herndon. Making it to the top of a light depth chart was never going to be the problem for the fourth-round pick from Tight End U. The issue was always going to be the steep NFL-level learning curve. It makes sense to pay attention to players who end up being productive and efficient in their debut seasons. Herndon is at or near the top of several 2018 efficiency metric listings.
Despite recording a 10.5 (No. 5) Average Target Distance and 9.0 (No. 7) yards per target, Herndon topped the position with a 92.9-percent True Catch Rate. He showed rookie year production and efficiency, and he did it as a downfield weapon on a New York Jets team starting a 21-year old Sam Darnold. His current FFPC ADP has him pegged as a top-100 selection. That's going to change as casual fantasy gamers become aware of his four-game suspension to start the year. He's the perfect LRTE Roulette stash candidate for the first month of the 2019 season.
Ricky Seals-Jones, Cardinals
Ricky Seals-Jones is another player who showed flashes of production and efficiency in his rookie season. It was no match for the apocalypse that was the 2018 Arizona Cardinals. His 15.9-percent (No. 11) Target Share and 15.0-percent (No. 5) Hog Rate show us that he was being utilized. Despite his 10.1 (No. 8) Average Target Distance, he only averaged 4.9 (No. 37) yards per target. He wasn't perfect, recording five drops, but it's easy to see that his league-bottom efficiency was a product of his surroundings.
This is the wrong time to give up on RSJ. His team has installed an Air Raid offense, which he has familiarity with from his days at Texas A&M. Kliff Kingsbury, his new head coach, recruited him to the school before leaving for Texas Tech. He also has experience playing in this offense with both Kyler Murray in 2015 and Christian Kirk in 2016. It wouldn't be surprising to see him frequently sharing the field with Kirk, Larry Fitzgerald and Andy Isabella in four-wide sets. We should be targeting numerous pieces of an offense that projects to run as many plays as this year's Cardinals.
Mike Gesicki, Dolphins
Speaking of tight ends who were put into no-win situations last season, here's Mike Gesicki. The inefficiency he displayed during his rookie campaign can't be denied. That said, he didn't see enough targets to officially qualify for almost any of PlayerProfiler's efficiency metrics. This shows us that he didn't receive a fair chance to contribute. The Dolphins can't be excused for giving their second round pick a Snap Share under 50-percent with nothing else at the position.
There are two main factors that go into locating a Late Round Tight End Roulette candidate: elite age-adjusted college production and exceptional weight-adjusted agility. Gesicki's 10.86 (99th-percentile) Agility Score ranks only behind converted wide receiver Derek Carrier and George Kittle in the database. Adam Gase couldn't properly utilize his athletically gifted tight end. New head coach Brian Flores and new offensive coordinator Chad O'Shea arrive from a New England franchise that knew how to do so with Rob Gronkoswki. That, combined with an insane athletic profile, makes Gesicki an ideal breakout candidate on a Dolphins team that projects to play from behind a good amount.