Among all positions in fantasy, wide receiver remains the hardest to evaluate on a week-to-week basis. Wide receivers compete with more of the same position on the field at one time. Unlike running back and quarterback, they see far less opportunity in a game. Understandably, this makes the wide receiver landscape substantially more difficult to project week in and week out. Small nuance in the way gamers evaluate week to week match-ups can be monumental. With that said, evaluating wide receiver match-ups against total team defense is obsolete. Where the true value lies is in deciphering the wide receiver versus cornerback battles that ensue from week-to-week. Using advanced stats, metrics, and analytics, this series will break down the top wide receiver vs cornerback match-ups each week. Identifying these marquee match-ups will give fantasy gamers an automatic edge in their line-ups.
Dede Westbrook, JAX vs Bradley Roby, HOU
Dede Westbrook headlined as a top wide receiver in the Week One edition of this series. Now, he finds his way back for another plus match-up in Week Two. Last week, he logged five (No. 29 among qualified wide receivers) receptions for 30 (No. 70) receiving yards and one (No. 44) TD. After making the most of his opportunity against Kendall Fuller, he's now facing off against another struggling cornerback in Bradley Roby.
Roby is coming off a bad week in which he gave up 20.6 (No. 54) fantasy points to Michael Thomas. On 21 (No. 48) Routes Defended, Roby had a 47.6-percent (No. 66) Target Rate. On 10 (No. 64) Targets Allowed, he gave up an average of 10.9 (No. 28) Yards Per Reception and 7.6 (No. 32) Yards Per Target. The result was seven (No. 61) Receptions Allowed for 76 (No. 62) Yards Allowed while also giving up one touchdown.
---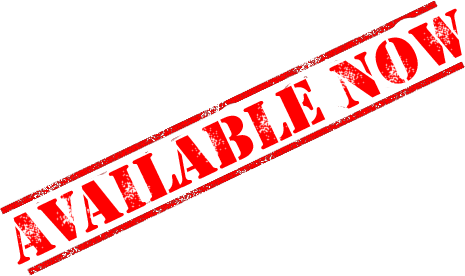 ---
From a fantasy lens, Roby's 20.6 points allowed broken down amounted to 0.98 (No. 65) Fantasy Points Per Cover Snap and 2.10 (No. 45) Fantasy Points Per Target. Westbrook is no Michael Thomas. However, his 18.2-percent (No. 44) Target Share in Week One suggests that he'll continue to see opportunity regardless of the quarterback situation. Going up against a high powered Houston offense, Jacksonville will find themselves down early on Sunday. Gardner Minshew will need to throw the ball frequently to keep pace and Westbrook's target share tells us he'll be a beneficiary of the game script against a struggling Roby. Canceling out some of the noise from Week One, this is a match-up that gamers have to exploit in Week Two.
Robert Woods, LAR vs Eli Apple, NO
Robert Woods comes into week two after capitalizing on a tough match-up against James Bradberry last Sunday. Logging eight (No. 4) Receptions for 70 (No. 33) Receiving Yards, Woods kicked off this season right where he left off in 2018. A focal point of the Rams passing attack, he had 13 (No. 2) Targets for a 34.2-percent (No. 3) Target Share in Week One. Opportunity and production culminated in 16.6 (No. 26) fantasy points for Woods. This week, he lines up against Eli Apple who struggled in week one against Will Fuller and the Texans.
Apple, a CB who's known for his propensity to give up yardage, showed that his tendency to do so hasn't changed. He allowed five (No. 48) Receptions for 87 (No. 65) Receiving Yards on a 20-percent (No. 26) Target Rate. His 17.4 (No. 68) Yards Per Target Allowed on 25 (No. 32) Routes Defended illustrate his discrepancy to give up chunk plays down the field. He allowed a 100-percent (No. 62) Catch Rate and 118.0 (No. 49) Passer Rating when targeted against the Texans in Week One.
Apple wasn't targeted at a high rate last week. However, when he was, he gave up plenty of fantasy points. To be exact, he gave up 2.70 (No. 62) Fantasy Points Per Target and 0.55 (No. 45) Fantasy Points Per Cover Snap. Leaning on the larger sample of play from 2018, Woods was a big-play receiver with 427 (No. 9) Yards After Catch and an 11.6 (No. 52) Average Target Distance. In Week One, 52 (No. 6) of his 70 receiving yards were after the catch. His Opportunity Share coupled with efficiency make Woods a prime start against Apple this week.
Jarvis Landry, CLE vs Darryl Roberts, NYJ
Hidden in the shadows of a great matchup for Odell Beckham is an even better matchup for Jarvis Landry. Lining up against Jets CB Darryl Roberts presents Landry with an opportunity to be one of the highest-scoring WRs of Week Two. Last week, Landry saw seven (No. 30) Targets for an 18.4-percent (No. 39) Target Share against the Titans. On four (No. 37) Receptions, Landry collected 67 (No. 36) Receiving Yards amounting to 11.7 (No. 44) fantasy points. An underwhelming day due to bad QB play put Landry at low receiving totals. However, his opportunity remained consistent being the second most targeted player on the Browns. Something that makes him appealing going up against Roberts this week.
Roberts, to put it simply, was abysmal last week against the Bills. On 25 (No. 32) Routes Defended, he allowed a 127.3 (No. 57) Passer Rating and 70.6-percent (No. 41) Catch Rate when thrown at. Roberts had a whopping 68-percent (No. 75) Target Rate with 17 (No. 77) Targets Allowed. The Bills were not shy about throwing his way. The result of high target frequency was 12 (No. 78) Receptions, 111 (No. 70) Yards, and two (No. 76) TDs allowed by Roberts resulting in a -62.8 (No. 59) Coverage Rating in Week One.
Roberts was a fantasy goldmine. He averaged 1.40 (No. 74) Fantasy Points Per Cover Snap and 2.10 (No. 46) Fantasy Points Per Target Allowed while giving up a total 35.1 (No. 78) Fantasy Points. Landry's 16.8 (No. 27) Yards Per Reception on a 12.6 (No. 33) Average Target Distance pose big problems for Roberts. His inefficiencies in coverage make Landry a top WR play this week with no hesitation.
Calvin Ridley, ATL vs Rasul Douglas, PHI
Like John Brown in last week's column, Calvin Ridley is a boom play with a juicy match-up in week two. Facing off against Rasul Douglas is exactly the type of play that fantasy gamers need to be aware of. On six (No. 42) Targets and a 13.3-percent (No. 60) Target Share, Ridley was efficient on last week's opportunity. He logged four (No. 37) Receptions for 64 (No. 37) Receiving Yards and one TD. This week, drawing Douglas is the perfect match-up for his moderate volume, high-efficiency fantasy value.
Douglas allowed 99 (No. 68) yards and one TD on just four (No. 37) receptions to Terry McLaurin last week. The rookie speedster had a day as Douglas allowed an average of 24.8 (No. 73) Yards Per Reception and 19.8 (No. 75) Yards Per Target on a 38.5-percent (No. 57) Target Rate. When targeted, he allowed an 80-percent (No. 53) Catch Rate and 158.3 (No. 71) Passer Rating. His yards per target and yards per reception allowed are predictive of a big day for Ridley, who averaged 16 (No 29) Yards Per Reception and 10.7 (No. 27) last week against Minnesota.
Ridley's 16.4 (No. 27) Fantasy Points and 2.73 (N0. 21) Fantasy Points Per Target look like a conservative baseline this week. Douglas gave up 4.0 (No. 73) Fantasy Points Per Target, 1.53 (No. 76) Fantasy Points Per Cover Snap and 19.9 (No. 64) total fantasy points in Week One. Ridley's faceoff with Douglas presents huge upside with the makings of a top WR fantasy week for gamers who capitalize on the match-up.
T.Y. Hilton, IND vs Malcolm Butler, TEN
The verdict was out for T.Y. Hilton's fantasy value with Jacoby Brissett at the helm for Indianapolis. After last week, gamers should have a bit of comfort as to Hilton's usage and production going forward. Logging nine (No. 22) Targets and a 33.3-percent (No. 4) Target Share, he reeled in eight (No. 4) Receptions for 88 (No. 24) Receiving Yards and two (No. 5) TDs. Week Two brings a match-up that Hilton owners need to get excited about. Slated to line up across from Malcolm Butler, he is among this week's top WR plays.
Since arriving at Tennessee, Butler has yet to live up to the hype he acquired with the Patriots. His struggles from last year persisted in Week One of 2019. He gave up 10 (No. 74) Receptions and 112 (No. 71) Yards Allowed on 20 (No. 56) Routes Defended against Odell Beckham and the Browns last week. On 13 (No. 74) Targets Allowed, a 65-percent (No. 74) Target Rate, Butler had a 7.7-percent (No. 72) Burn Rate. Earning him a -40.1 (No. 50) Coverage Rating from us here at RotoUnderworld.
Butler's inability to cover and susceptibility to give up yardage led to substantial fantasy gains on his behalf. He averaged 1.06 (No. 68) Fantasy Points Per Cover Snap Allowed and 1.60 (No. 38) Fantasy Points Per Target Allowed. The result was a total of 21.2 (No. 67) Fantasy Points Allowed in Week One. Hilton garnered 3.19 (No. 16) Fantasy Points Per Target last week. With Devin Funchess landing on IR, Hilton's volume takes a jump in Week Two. He is in line for another big week with volume sustainability and a great match-up in Butler.