A wild Week 1 of the 2019 NFL season is in the books. Lamar Jackson's performance sparked a potential mutiny in Miami. Sammy Watkins looked like the Kansas City's top wide receiver. Kyler Murray rebounded from a dreadful start and kept those stacking Cardinals players from leaping off tall buildings. A record number of NFL rookies splashed in their debuts. There were plenty of surprises, which means Week 1 waiver wire targets will be plentiful. Here are the players to prioritize based on their advanced stats, metrics and analytics profiles. 
Case Keenum, QB, Washington
Fantasy gamers rostering Case Keenum in superflex leagues hoping for a few usable starts before the inevitable Dwayne Haskins takeover received a pleasant surprise. Keenum came out swinging and completed 30 of 44 attempts, a 68-percent completion percentage. Even in his first game on a new team, he has had enough time to develop a rapport with rookie wide receiver Terry McLaurin. McLaurin caught five of his seven targets for 125 yards, and ranks 11th in Week 1 Target Distance. Keenum also leaned heavily on Chris Thompson, targeting him 10 times. All of it led to a 31-fantasy point finish. 
In Week 2, Keenum faces a Cowboys defense that allowed Eli Manning to throw for over 300 yards at a 68-percent completion percentage. The Cowboys were only able to sack Manning once and had no interceptions. Keenum will continue his hot start at home against America's Team. 
Marcus Mariota, QB, Tennessee
Marcus Mariota appears to have put what was an objectively awful 2018 campaign behind him. Mariota's Titans went into Cleveland and dominated the Browns. He put up 26.80 fantasy points on limited volume, aided by 24 rushing yards. In fact, his bottom line was about finding the end zone. Delanie Walker has rejoined Mariota in 2019, and the connection was clear with the duo hooking up for two scores. Mariota also found rookie wide receiver A.J. Brown three times, enough for a 100-yard receiving game in his first NFL appearance. 
Mariota next faces the Colts, who in 2018 allowed an NFL third-most 21 passing scores. In Week 1, the Colts ceded 333 passing yards and three touchdowns to Philip Rivers. The Titans will likely not be as willing to drop back and go down-field as the Chargers were, but it's a favorable matchup nonetheless. If his red zone success continues, Super Mariota will be back in weekly QB1 territory.
Gardner Minshew, QB, Jacksonville
For all those superflex teams that have already lost Andrew Luck, Nick Foles or the like, Gardner Minshew is here. Minshew was a competent fill-in for Foles, who was lost to a broken collarbone. Under new offensive coordinator John DeFillippo, the Jaguars threw the ball 33 times to only 16 rushes. Jacksonville saw a fairly negative script, and should see more of the same this week against Houston. 
A QB3 who is likely to start a few games doesn't come along on the waiver wire often in a superflex league. The opportunity needs to be seized. While the necessary bid may leave owners a little hamstrung for the remainder of the bidding season, acquiring a starting QB is worth the risk.
Chris Thompson, RB, Washington
Washington's Case Keenum-led passing attack featured a healthy dose of Chris Thompson. His 10 targets were good for 23-percent of the team total. With Derrius Guice sidelined, Thompson will be playing beside Adrian Peterson. Peterson may be a generational back, but his 1.2 receptions per game from 2018 do not threaten Thompson's role.
With an apparent connection established with Keenum, Thompson is capable of repeating his 2017 hot streak. Wherein he was a top 12 running back five times before fracturing his fibula in Week 11. When he has been healthy, he's been nothing short of electric. In 2017, his +47.8 (No. 4 among qualified running backs) Production Premium (No. 4 overall) 7.8 (No. 1) Yards Per Touch represented talent that translated to league-shifting fantasy value. 
Malcolm Brown, RB, Los Angeles
After a long season of fearing what the Todd Gurley workload might become, we finally have hard data. Malcolm Brown received 11 carries to Gurley's 14. While Brown wasn't targeted in Sunday's contest, Gurley saw only one receiving opportunity which he converted for four yards. Brown was effective in averaging 4.8 Yards Per Carry, but less effective than Gurley's 6.9 mark. Brown made his day by making it into the endzone twice, propelling him to 17.3 PPR points.
Being the goal line back in the Rams offense is largely what has propelled Gurley, who has led the league in each of the last two seasons with 21 and 19 rushing touchdowns. Brown is worth an aggressive FAAB bid, but what we saw in Week 1 is likely the ceiling without a Gurley injury. Even if Gurley did miss time, we may see Darrell Henderson's role increase over time.
Other RBs Worth a Bid:
Giovani Bernard: If Joe Mixon misses time, Bernard has weekly RB1 upside.
Rex Burkhead: Had more targets and Air Yards than James White, and trailed only Sony Michel in carries.
Darren Sproles: Three receptions on three targets, and second on the team in carries with nine.
Raheem Mostert: Received nine carries, most coming after Tevin Coleman left with a sprained ankle.
Mike Davis: Six catches on seven targets, and five rushing attempts for 19 yards.
Terry McLaurin, WR, Washington
The connection between Dwayne Haskins and Terry McLaurin was anticipated. McLaurin putting up 125 yards and a touchdown in his NFL debut with Case Keenum was not. Good wide receivers seem to have a way of being quick to develop rapport with whoever is throwing them the ball.
He trailed Chris Thompson in targets, but McLaurin's 143 yards in Target Distance were top 10 in the NFL. His RACR of 0.87, combined with the depth of the targets he was seeing, makes his talent pop off the page. He is interesting in redraft and dynasty formats alike. 
John Ross, WR, Cincinnati
When A.J. Green's absence is mentioned, it's usually followed by the name Tyler Boyd. If Week 1 is any indication, John Ross may actually be the name fantasy managers should be paying attention to. It was Ross who led the team with 158 Receiving Yards on seven catches with two touchdowns.
Ross was a promising prospect with a 34.1-percent (64th-percentile) College Dominator Rating. He broke out at 18.8 years of age, which places him in the 94th-percentile of college athletes. His rookie year in 2017 saw him hampered by injuries, and what he did on the field last year was less than impressive. What matters most is now, and now he has a 150-yard game to his credit.
John Brown, WR, Buffalo
The doubts that surrounded John Brown and suppressed his price had less to do with him, and more to do with whether or not Josh Allen would be able to accurately connect with a downfield receiver like Brown. In Week 1, the answer was a resounding yes. He earned 27-percent of his team's targets and a jaw dropping 39-percent of the team's Target Distance.
Brown recorded 1,659 (No. 7) yards in Total Target Distance last season. Unlike many deep ball threats, Brown also saw a 46.4-percent (No.5) End Zone Target Share. He was off to a hot start in 2018 with Joe Flacco throwing him the ball in Baltimore. It was postponed when the team switched to the talented, but inexperienced Lamar Jackson. Now in Buffalo, Brown seems ready to pick up where he left off.
DeVante Parker, WR, Miami
Is this (finally) the year that DeVante Parker's season extends past August? His 163 yards of Target Distance ranked No. 3 entering Monday night. He wasn't particularly efficient in converting those yards. His Weighted Opportunities in Week 1 ranked between Travis Kelce and Julio Jones. The skepticism is heavy.
---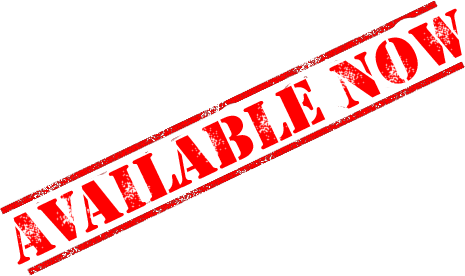 ---
No one will be surprised if this turns into nothing. On the other hand, Parker is now paired with Ryan Fitzpatrick. Who has been a boon to the production of other talented players like DeSean Jackson. Parker is also paired with a new coach, and many have suggested that his deployment under the Gase regime was part of what held him back. It only makes sense that he and John Ross would pop in the same week. 
Other WRs Worth a Bid
Marquise Brown: Four receptions on five targets, led the team with 94 Target Distance Yards.
A.J. Brown: Out-targeted Adam Humphries, logged 100 receiving yards in NFL debut.
D.J. Chark: Four receptions on four targets, led the team with 106 air yards.
Chris Conley: Six receptions on seven targets, 83 Target Distance yards ranked second on the team.
Preston Williams: Three receptions on five targets, 16-percent Target Share, 73 Target Distance Yards
James Washington: A league-leading 169 Target Distance yards on six targets, only two receptions.
KeeSean Johnson: 10 targets and 113 Target Distance Yards.
T.J. Hockenson, TE, Detroit
Dynasty players rejoiced as T.J. Hockenson burst onto the scene in Week 1, but redraft players needn't miss out. Hockenson was all over the radar in 2019 Rookie Drafts after exerting his will on the NCAA with a 24-percent (74th percentile) College Dominator Rating. He accomplished this feat despite sharing the field with another productive and super athletic tight end teammate in Noah Fant.
Hockenson impressed with 131 receiving yards on nine targets, turning one into a touchdown. The breakout appears to be on. While the Lions will not have the benefit of playing against the Cardinals secondary every week, this feat is uncommon among rookie tight ends to say the least. 
Mike Gesicki, TE, Miami
Mike Gesicki didn't have a season opener on the scale of  T.J. Hockenson's, but his six targets and 31 Air Yards were still enough to put him near the top of the tight end position in terms of opportunity.
Gesicki's athleticism is unmatched. His 21.5 percent (68th-percentile) College Dominator Rating is more than enough evidence that he's more than a player who's fast in shorts. In deeper redraft leagues, or if he's available in dynasty, he's worth holding onto to see what happens next.