With the regular season in the rearview, excitement is renewed. These are the money weeks. Since the early wide receiver breakouts of D.J. Chark, Terry McLaurin, and Marquise Brown, the 2019 season hasn't seen a waiver add break away from the field. Week 14 is not too late for it to happen. These are the players to target based on their advanced stats and metrics profiles.
Drew Lock, QB, Broncos
2019 is the year that keeps on giving to superflex and two-quarterback leagues. Drew Lock was finally activated from the Injured Reserve and took his first snap as a starter in the NFL. The most important factor to impact Lock's short-term fantasy value is that he continues to start games, and it certainly helps that the Broncos won his first. While they managed to do this on 23 points and a game-winning field goal, it is a win no less.
Lock's 134 passing yards on 28 attempts works out to an uninspiring 4.8 Yards per Attempt. In leagues where an emergency fill-in quarterback can net a second round rookie pick, Lock is worth the bench space. 
David Blough, QB, Lions
David Blough was called upon in a matchup that had many fantasy managers pivoting off all their Lions. The concerns turned out to be mostly unwarranted, with Blough attempting 38 passes for 280 yards. He kept Kenny Golladay owners afloat with the help of a long touchdown to start the game. Blough didn't do anything to threaten Stafford, or even Jeff Driskel's position on the Detroit's depth chart. He converted only 172 of the 349 Air Yards he let fly. That 49-percent conversion rate is lackluster. It matches his negative 5.4-percent Completion Percentage Over Expectation.
In the next two weeks, Blough has the benefit of matching up against both Minnesota and Tampa before a game against a tougher Denver defense. If available, Blough is indeed a warm body that has the ability to fill a superflex spot. Gamers should be more than willing to move him for a rookie pick in dynasty at any point in time before the Denver matchup, unless he is a necessary piece of a playoff push.
Tyrod Taylor, QB, Chargers
Rumors of Philip Rivers's demise have begun to circulate. So the question is, would Tyrod Taylor be able to produce more than Rivers? Or would Taylor fall victim to the same set of circumstances that have sacked Rivers?
The remainder of the Chargers schedule consists of the Jaguars, Vikings, Raiders and Chiefs, all favorable quarterback matchups. Entering the week, Rivers was top-five in both Interceptable Throws and Danger Plays. This is behind an offensive line that has provided an 84.8-percent (No. 9 among qualified quarterbacks) Protection Rate. Rivers also owns a 71.0-percent (No. 27) Clean Pocket Completion Percentage. While Rivers is throwing the ball deep with 4.9 (No. 8) Deep Attempts per game, he is only completing 33.9-percent, a mark that ranks 23rd overall. Should management decide to end the Rivers farewell tour, there's enough here for Taylor to work with to provide a late-season surge to pass-catching pieces in this offense.
Alexander Mattison, RB, Vikings
Until more is known of Dalvin Cook's health, Alexander Mattison needs to be rostered. What is known is that the Vikings like to run their offense heavily utilizing the running back. Mattison is and has been operating as the number two in the offense all season long. He has played well, averaging 1.86 (No. 5) Yards Created Per Carry with a 9.3-percent (No. 2) Breakaway Run Rate.
If the Vikings are forced to re-imagine their attack in a world without Cook, it's still likely that the workload he dominated would fracture somewhat, potentially giving breath to a back who is more active in the passing game like Ameer Abdullah as a compliment to Mattison. Though Mattison is undoubtedly the back to roster and would have the most reliable workload, as well as goal line work week-to-week.
Patrick Laird and Myles Gaskin, RBs, Dolphins
The faithful, and possibly desperate, were rewarded in Week 13 by Patrick Laird's 16.8 PPR fantasy points. In true Patrick Laird fashion, he was able to accumulate five yards on 10 rushing attempts, but he made his way to the endzone and added four receptions for an additional 43 yards.
It's hard to imagine that 37-point Dolphin games will be a regular occasion, even with Ryan Fitzpatrick under center. Kalen Ballage's non-contact leg injury is likely serious, meaning that Myles Gaskin will be involved alongside Laird in the coming weeks, and Gaskin did catch his only target on the day. It will be difficult for either to find week-to-week consistency without completely consolidating the workload. Laird's ground game is reminiscent of Theo Riddick. While Gaskin's 45th-percentile College Target Share suggests he is only a pedestrian pass catcher, he may only need to be passable to receive a share of the passing game in addition to the carries Laird hasn't been successful with. 
Raheem Mostert, RB, 49ers
This outcome may be the strangest of Week 13. With Matt Breida sidelined, Tevin Coleman was in a smash spot. Coleman entered the week averaging 12.8 carries per game, and his primary competition for touches was out. So naturally, Coleman saw five carries and one target as the runaway freight train that was Raheem Mostert stole the day. The potential has long been in this backfield for someone to emerge. Mostert is a contrarian pick to be that guy.
Objectively, Mostert has outplayed Breida and Coleman to this point in the season. His +26.4 (No. 7) Production Premium should make Coleman and Breida, who are hovering around zero themselves, a little self-conscious. What's more impressive is that of the three, Mostert had been running against more stacked fronts entering Week 13 than either of the other two. As unlikely of a late-season winner as Mostert may be, it's hard to deny that he has been the most efficient player in the system and has now logged a successful week as the team's bellcow. 
Darwin Thompson, RB, Chiefs
As exhausting as the Chiefs' running back carousel has been to keep up with, fantasy gamers can't afford to sit out and let Darwin Thompson pass them by. Darrel Williams is now dealing with a hamstring injury, while Damien Williams is week-to-week with a rib issue. LeSean McCoy hasn't seen more than ten carries since Week 7, and hasn't maintained anything resembling a workload since the season's first four weeks.
---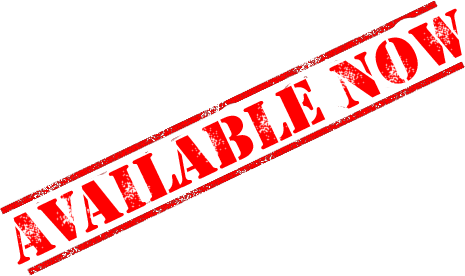 ---
It would have been nice to see Thompson worked into the passing game, but he did not see a single target in the Kansas City's steamrolling of the Raiders. Attrition matters, and the Kansas City backfield is more than capable of thrusting a running back into fantasy relevance. 
Zach Pascal, WR, Colts
Let it never be said that Zach Pascal doesn't have a ceiling. What he doesn't have is anything resembling a floor. Pascal is the perfect player to keep on a bench and break the emergency glass to put into a lineup when the time is right.
The Colts are currently short T.Y. Hilton, Parris Campbell, Chester Rogers, Devin Funchess and Eric Ebron. This resulted in Pascal seeing a season-high 10 targets and season-high 25-percent Target Share. To his credit, he caught seven of said targets for over 100 yards. He was truly one touchdown away from being a slate-breaking player. Until the Colts wide receiver group returns to relative health, the team has little alternative to depending on him, as well as rookie teammate Ashton Dulin. With Tampa Bay up next on the schedule, Pascal is again in play. 
James Washington, WR, Steelers
Shower narrative be damned, it took Mason Rudolph being benched for James Washington to lead the team in receiving yards Week 13. While Washington saw only four targets on the day, he still only trailed target leader Diontae Johnson by one.
Even though Washington's average depth of target was an impossibly deep 25 yards downfield on the day, he still managed to convert his 100 yards of Target Distance into 111 receiving yards. Fantasy gamers can hope that the Steelers will be more willing to open up the offense and allow Devlin Hodges to attempt more than 21 passes in the coming weeks. For now, the recipe seems to be feed Benny Snell and then air it out. That worked out for Washington last week, and can continue to do so. 
Anthony Miller, WR, Bears
Anthony Miller is happening. For three weeks in a row now, Miller has received at least nine targets and has averaged 26-percent of the looks in Chicago's offense. With Miller's 5-11 frame, he certainly looks the part of a number two receiver behind Allen Robinson, but the production says  Miller is making a run at Robinson's throne atop the Bears receiving corps. The winner, in reality, is Mitchell Trubisky, who in Week 13 posted nearly nine yards per pass attempt. Miller is the safest play of this bunch of receivers because of the volume he is seeing, and also because his role in the offense is not dependent upon injuries on the team's depth chart.
Mike Gesicki, TE, Dolphins
It's time for a victory lap. Mike Gesicki has again tied his season high of seven targets, and the next step in his evolution is inevitable at this point. Gesicki was fantasy's TE3 in Week 13, ahead of all the usual names atop the leaderboard. He plays for a team averaging 40.8 pass plays per game, and owns a 70.8-percent (No. 8) Route Participation rate.
Despite the high number of routes he is running, Gesicki still owns a 12.9-percent (No. 16) Hog Rate. He belongs in top tier conversation with Austin Hooper and Darren Waller. His future is being the No. 1 pass catcher for his team in the same way that George Kittle leads the 49ers. Add him to every roster.