Prediction: This year's Super Bowl will be 100-percent less boring than last year's 13-3 affair. The Patriots have been cut a la Ivan Drago, Lamar Jackson is rolling and Josh Allen and Aaron Rodgers have squads ready for January football. The fantasy playoffs are here for most leagues, so congratulations to those who locked up a first-round bye. Being spared a fluky week in the playoffs in the biggest edge in fantasy, and Week 13 illustrated that dynamic once more. Chalk hit everywhere, but some sure bets face-planted and some surprising faces re-emerged. Let's use advanced stats, metrics and analytics to unpack the week's action and respond accordingly for the fantasy playoffs.
Lesson One (Thanksgiving Slate): Buffalo, Josh Allen continue to roll
The biggest NFL window outside of the Super Bowl was graced by the Buffalo Bills on Thanksgiving day. The Cowboys were exposed (again) and while the awful playoff structure still has Dallas firmly in position for January football, they won't be going as far as the Bills.
---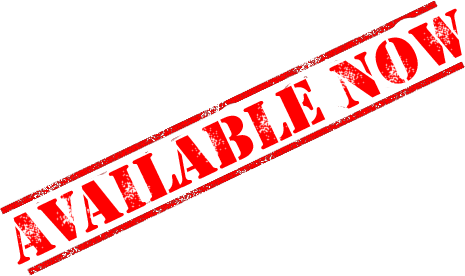 ---
Josh Allen played an efficient and mistake-free ballgame, completing 19 of 24 passes for 231 yards and a score. He also added 43 yards and a score on the ground. One of the Bills' passing touchdowns was a slick spiral from John Brown to Devin Singletary, a connection involving two players that have both been bright spots for Buffalo throughout recent weeks. John Brown has evolved from a deep ball specialist to one of the more consistent receivers in football. While he hasn't been needed much in two straight blowouts, the fantasy playoffs bring tougher match-ups against the Ravens, Steelers and Patriots.
Devin Singletary has the 7th highest Elusive rating at 71.7 among RBs who have at least 40 carries #bills #GoBills #billsmafia pic.twitter.com/se2dtW8JnF

— PFF BUF Bills (@PFF_Bills) November 23, 2019
Singletary's usage in games he's started this season tells us a story. He is the most explosive back on the team, and his positive production through the air keeps him on the field on any down and distance. Frank Gore's carries have dwindled, and Singletary's usage has been steadily increasing throughout the season. With blowout games and easy rush defenses in the rear view, his receiving work may prove Miles Sanders-esque. We should be confident rolling him out against the Ravens in round one of the fantasy playoffs.
Action: Allen and Smokey have been in lock-step all season long, and stacking them in GPPs in tough matchups over the next few weeks will be a lower-owned connection with sky-high upside. Singletary will be an intriguing RB2/3 play in DFS for the remainder of the season.
Lesson Two: Darwin Thompson exhumed for the fantasy playoffs
The Chiefs obliterated the Raiders without the help of Damien Williams, and his counterpart Darrel Williams exited early with a non-contact injury in the second half. LeSean McCoy and… could it be? Yes, Darwin Thompson finished out the game for the Chiefs, rushing 11 times for 44 yards and a score.
Darrel Williams' diagnosis has not come down yet, and Damien Williams' status is unclear for Week 14. The bad news for whichever back draws the start in Week 14 is that they run into the New England Patriots. The Pats did look vulnerable against the Houston Texans on Sunday Night Football, and we can bet Bill Belichick will be focusing on limiting Tyreek Hill and the Chiefs passing game more so than their rushing attack.
Thompson was the more explosive back on the field out of he and McCoy on Sunday. If Thompson receives significant work and plays well, he can earn some valuable usage against the Broncos and Bears in the final two weeks of the playoffs.
Action: In the two teams' playoff matchups last season, the Chiefs only mustered 41 yards on the ground, and the Patriots defense has only improved since then. All that said, any offense with Patrick Mahomes behind it is not to be counted out. The Chiefs' backs are startable in our playoff matchups, but be wary of them in DFS games, outside of a punt play in Thompson.
Lesson Three: Derrick Henry's usage is undefeated
Derrick Henry's stat-line over the last three weeks: 68 carries for 496 yards and five touchdowns. It's hard to even consider match-up when evaluating one of the more freakish humans to enter the league in recent years, but Henry has been carpet-bombing defenses for almost a month straight. The Colts run defense is a respectable unit, but Henry steamrolled for his third consecutive day of 129-plus rushing yards.
Henry is receiving early season Leonard Fournette usage, only with much higher touchdown equity. While Christian McCaffrey still has the league whipped with more receiving game work than anyone else, Henry looks like a fantasy playoff world-ender. The quarterback switch to Ryan Tannehill certainly hasn't hurt Henry's productivity, with a more efficient Tennessee offense feeding into his grinder and touchdown-heavy role.
Action: Henry's price tag has begun to adjust toward his actual range of outcomes, but he remains an upper-echelon DFS play against the floundering Raiders. Oakland just let up 40 points against the Chiefs, and the aforementioned Darwin Thompson was even seeing success against their "defense." Lock Henry in.
Lesson Four: DeVante Parker is this week's receiver of note
Courtland Sutton, D.J. Moore and, you better believe it, DeVante Parker. The most post-hype of post-hype players, Parker had a career-best day with 7-159-2 on 10 Fitzmagical targets. It was a November to remember for Parker, who has now seen four straight games with 10-plus targets, in part due to Preston Williams' injury. Parker parlayed those looks into lines of 5-69, 7-135, 6-91 and today's aforementioned line. Parker's average of 17.7 yards per reception is impressive, and he has made remarkable catches throughout the past few weeks.
It's anyone's guess who is under center for Miami in 2020. It may even be the holder that tossed a touchdown to the kicker on Sunday (maybe not). This season, Parker has shown whomever is running the show that he's capable of performing when given opportunity. In the Dolphins "tank," the receiver and tight end positions are not their chief concerns.
Action: Rejoice: Parker draws the Jets, Giants and Bengals in the fantasy playoffs. There likely is not a better receiver matchup slate than that. When coupling that with Ryan Fitzpatrick's willingness to feed Parker all up and down the field, Parker should find himself locked in as a WR3/4 for the playoffs. His DK price has yet to reflect his upside.
Monday Night Homework: Stefon Diggs set to be the man
Niners vs. Ravens was an exciting start to NFL Sunday, and Seahawks vs. Vikings will bring an equally crucial Monday night hammer. Adam Thielen is still working back from a hamstring injury that's bothered him for half the season, and he was ruled out on Sunday afternoon. This leaves Stefon Diggs as the man against a bottom-five pass defense at Seattle. In the three games Thielen has missed, Diggs has gone 7-143, 6-49, and 5-121-1. Seattle should press Minnesota, whose run defense is strong and whose pass defense is even worse than their own. If needing a Monday night miracle from Kirk Cousins and Diggs, this is about as good an environment as one can hope for. Expect Kyle Rudolph to see a continued increase in volume with Thielen sidelined.