The NFL is the only professional sports league in which the offseason rivals the regular season for excitement and interest. The disappointment of the previous season has been laid to rest, and in its place is a renewed sense of hope and anticipation. Fantasy football fuels much of this, with dynasty gamers longing for their assets to be in better position to succeed.
Of course, it does not always work out that way. If you were unfortunate enough to be holding Kerryon Johnson, Marlon Mack or Darrell Henderson on draft day, you know this all too well. Player movement is one of the driving forces of value in the dynasty market. There are several players who will be helped by their new location such as Hayden Hurst and Tom Brady, but others will not be so lucky. Let's use PlayerProfiler's advanced stats, metrics and analytics to identify a few players who are set up to fail in their new digs.
Austin Hooper
Austin Hooper is the low hanging fruit of this exercise. This seems like a downgrade without even putting much thought into it. He goes from a pass happy offense in Atlanta to a run-based attack in Cleveland. He's trading potential Hall of Famer Matt Ryan for the enigmatic Baker Mayfield. That alone is enough to induce panic, but what do the numbers suggest?
The 2019 Falcons ranked No. 1 in the NFL with 45.9 Pass Plays per Game. New head coach Kevin Stefanski ran the offense for a Vikings team that only averaged 30.9 (No. 31) Pass Plays per Game last year. The Browns may not have the luxury to be that run heavy, but there is more cause for concern. While efficient last season, Hooper ranked No. 25 among qualified tight ends with 6.8 yards of Average Target Distance.
---
---
This would be less of a problem for Hooper if he weren't sharing a field with the OG of short passes, Jarvis Landry. He lacks the requisite athleticism to stretch the seam on play action. In fact, that may end up being a job better suited to teammate David Njoku. He is a good enough player to remain a low end TE1 in fantasy, but the upside has vanished. He's an easy fade in start ups when the aforementioned Hayden Hurst can be had three rounds later.
Brandin Cooks
Brandin Cooks is a special talent who's had a nice career to this point. Deshaun Watson is a terrific young quarterback and an upgrade for Cooks from Jared Goff. The problem is, the Texans ranked No. 14 in scoring with DeAndre Hopkins. Cooks is not a player who can simply be swapped for Hopkins, a prototypical X receiver, in this offense. He has the talent to fill that role, but has yet to be a target hog in the NFL. If growing pains exist, this will be a below average offense.
The oft injured Will Fuller is the main competition for targets, which doesn't seem daunting on the surface, but his established chemistry with Watson cannot be ignored. Fuller has averaged 2.36 (No. 6) and 1.89 (No. 33) Fantasy Points Per Target over the past two seasons. It will be difficult for Cooks to match that type of efficiency in Year One with the Texans. Gamers will have to bank on him leading the team in targets, and that is far from a safe bet.
The other issue is the redundant skill set of these two players. They are both field stretchers by trade. They're both polished enough to run a varied route tree, but it's not clear which of the two will be counted on to win in the short to intermediate areas of the field. It may be neither. This landing spot isn't a death knell for Cooks. He has a solid chance to return value on his Round 10 ADP, but this isn't as strong a fit as it may appear be.
Rob Gronkowski
The shower narrative crashes headlong into The Bruce Arians Hates Tight Ends narrative. Tampa's acquisition of Rob Gronkowski will test the mettle of the anecdotally influenced fantasy gamer. Will this be Bruce's offense, or will it be Tom Brady's offense? Does it ignore tight ends, or is it more nuanced than that? Offensive philosophies aside, there are more objective factors we can look at to predict Gronk's 2020 fantasy outlook.
Gronk is inarguably the most lethal tight end in the history of the game, but his last season in action left a lot to be desired. In 2018, he recorded a 98.3 (No. 23) in QB Rating When Targeted and drew an 11.9-percent (No. 22) Red Zone Target Share. This was in stark contrast from 2017, when he finished with a 121.2 (No. 4) QB Rating When Targeted and a 29.7-percent (No. 2) Red Zone Target Share. He wasn't terrible in 2018,still putting up 14.5 (No. 5) Yards per Reception, but these two stats reveal the issue in Tampa.
Gronk was Brady's primary field stretcher and red zone target in New England for a long time. In Tampa Bay, he doesn't need to be either. For the first time, he will be playing with two vastly superior pass catchers in Chris Godwin and Mike Evans. This is important because Brady stopped peppering Gronk with targets in 2018. He dropped from 105 (No. 6) in 2017 to 72 (No. 12) in 2018. It was simply because he was no longer moving fluidly on the field, and we haven't even mentioned the presence of the uber-explosive O.J. Howard. Simply put, there are too many hurdles to climb for this legendary player to return to fantasy glory. Gronk has a low TE1 ceiling with a floor we may want to avoid in start-one formats. He will likely be touchdown dependent, but will be worth gambling on if he's your second tight end.
Melvin Gordon
Is Melvin Gordon still good at football? It certainly didn't look like it last year. He recorded 173 (No. 42) Yards Created, while averaging 0.85 (No. 89) Yards Created per Touch and 0.83 (No. 64) in Fantasy Points per Opportunity, all while facing an average of 6.5 (No. 43) defenders in the box. Luckily for him, his new teammate Phillip Lindsay didn't fair much better in these categories. Lindsay did, however, face significantly more stacked fronts, his 25.0-percent (No 10) Stacked Front Carry Rate dwarfing Gordon's 14.8-percent (No. 37) mark.
End of season production isn't a go-to stat for educated fantasy gamers, but it is worth mentioning in this context. Gordon has five seasons under his belt and has only rushed for 1,000 yards once. Lindsay has done it in each of his first two campaigns. Does this mean Lindsay is the better player? Not necessarily. Does it mean Lindsay will be the starter? Not likely. It is fair to ask, however, what will the coaching staff do if Lindsay looks like the better player in camp. This isn't an outlandish scenario. We've seen it play out with a different undrafted free agent in Austin Ekeler.
---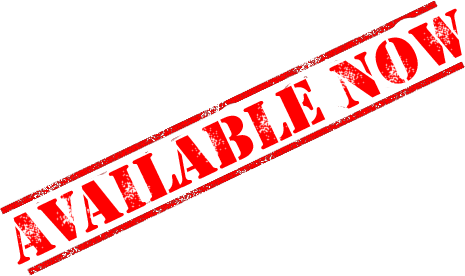 ---
What Gordon does have working in his favor is his receiving ability. Per Rotoviz, in Gordon's 2018 campaign as the Chargers lead back, he was No. 2 in the NFL in yards after catch per reception. In 2019, Lindsay ranked No. 30 in this metric. That said, there is not much reason to believe Drew Lock will utilize his running backs the same way a veteran like Phillip Rivers has.
The Broncos want Gordon to be their lead back, and they will give him every opportunity to seize that role. They're paying him significantly more money than Lindsay, and Graham Glasgow was signed to bolster the offensive line. That said, if he continues to struggle against stacked fronts, it's highly likely the team will turn back to the runner who's moved the chains for them the previous two seasons. This has the potential to be a good offense. Despite that, Gordon's floor is terrifying.