No one was selling  D.K. Metcalf because of one quiet week. There won't be a single offer for David Njoku after you put him on the block. Where were you still holding him anyway? Buying low and selling high rarely works. Even though you might be the only player in your league using PlayerProfiler, your opponents aren't idiots. Grow up, take some risks, and buy high or sell low.
Buy High
James Robinson, RB, Jacksonville Jaguars
It's always worth making a run at James Robinson if sheepish league mates aren't willing to believe in his improbable breakout. Robinson was a mind-boggling small school prospect who just needed to see the requisite volume to become an RB1.
Robinson didn't show top-end speed coming out of Illinois State, but at 5-9 and 219-pounds, his 92nd-percentile Burst Score puts a bowling ball shot from a cannon in his set of closest comparable players. Robinson rushed for 1,917 yards on 364 carries in his final season of college ball. He caught 21 passes as a junior, but then only recorded 80 receiving yards as a senior. Pass-catching volume was likely to be a leak in his game at the NFL level, but that hasn't been the case. He's averaged 19.4 routes and 5.4 targets per game dating back to Week 3. With Chris Thompson on the reserve/COVID list last week, Robinson played a Christian McCaffrey-level role.
James Robinson with Chris Thompson (COVID list) out yesterday:

* 90% of the snaps
* 100% of the RB carries (22)
* 100% of the RB targets (6)

— Adam Levitan (@adamlevitan) October 26, 2020
Robinson should be viewed in the same tier of backs as Joe Mixon, Ezekiel Elliott, and Miles Sanders. Most fantasy managers would swap Robinson and more for any of those backs.
Diontae Johnson, WR, Pittsburgh Steelers
Diontae Johnson's season has been broken up by injuries and he's currently dealing with a minor ankle injury that isn't expected to hold him out of any games. Though in the contests he's finished (or nearly finished), he has been an alpha receiver.
JuJu Smith-Schuster finally came back to life in Week 7 with 15 targets, but those did not come at Johnson's expense. Chase Claypool was the odd man out with only one look in the passing game. Johnson produced as a rookie in the NFL with Mason Rudolph and Devlin Hodges as his quarterbacks. Unsurprisingly, the upgrade to Ben Roethlisberger has been a godsend for him. The No. 1 receiver on a competent passing offense, he has WR1 potential if he can stay healthy.
Sell Low
Ezekiel Elliott, RB, Dallas Cowboys
Ezekiel Elliott will get loaded with carries and targets going forward, but his upside as the primary running back for a Ben DiNucci-led offense is basement-level. DiNucci played at Pitt for two years but was never able to keep the starting job. He transferred to James Madison University and played well against lesser competition. Even if Andy Dalton returns from his concussion quickly, the Cowboys have only scored 13 points in his two starts. In those games, Elliott has only carried the ball 24 total times. He only saw two targets last week because the Dallas offense couldn't stay on the field.
---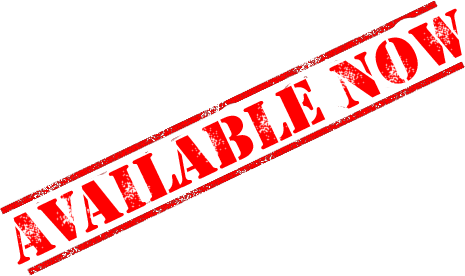 ---
A running back will only be as good as their offense lets them be, and Elliott may be playing for one of the worst offenses in the league for the rest of the season. It shouldn't surprise anyone if he performs like Le'Veon Bell did with the Jets last year.
Mike Evans, WR, Tampa Bay Buccaneers
Mike Evans may technically qualify as a Buy High because Chris Godwin is expected to miss at least one week with a fractured finger, but coming off of a two-catch game, he's still at a low when looking at the season as a whole. Evans has been propped up by touchdown variance this year. He has been held under 50 yards in five of seven games, but has six scores. He has three catches for 47 yards over the past two weeks despite Tom Brady attempting 72 passes and hitting 535 in the same timeframe. On the year, his mark share numbers have been terrible. His 15.1-percent Target Share ranks No. 65 among qualified wide receivers, his 19.2-percent Air Yards Share is the No. 63 mark.
Evans' 85.1-percent (No. 28) Snap Share and 25.0-percent (No. 26) Dominator Rating are both concerning for a supposed No. 1 receiver. He has also had the benefit of playing without Godwin and Scott Miller for stretches as well. Once Godwin gets healthy or Antonio Brown enters the fray, Evans will continue to see his role scaled back. Look to move him for other WR2 options such as Marquise Brown or Tyler Boyd before the bottom falls out.