The first, and possibly the second wave of NFL free agency has been and gone. There are teams that, on paper at least, much better than they were at the end of the 2018 season. The Cleveland Browns are one such team, although a big chunk of their improvement came thanks to trading. Baker Mayfield will no doubt be bettered by the acquisition of surrounding talent like Odell Beckham. As well as, to a lesser extent, Demetrius Harris.
But there are a host of players who should feel like they have "won" free agency thanks to a lack of activity by their team. At least in regards to their specific position.  Here, we'll take a look at the advanced stats, metrics, and analytics profiles of three second year players who have recently received votes of confidence by their respective teams based on the font office moves that didn't happen.
Dante Pettis, WR, 49ers
It was clear from an early point in the offseason that the San Francisco 49ers would be looking to make changes at their wide receiver spots. They declined their option on free agent bust Pierre Garcon, ending his time with the team after two injury-hit seasons. They were thought to be serious contenders to land Antonio Brown. While they also were interested in Beckham at various times going back to last season. For one reason or another, neither of these players will be 49ers next season. So with this news, not to mention Garcon leaving town, it can only be seen as good news for Dante Pettis. Pettis was second among 49ers wide receivers in 2018 with 27 receptions and 467 yards. But he did most of his damage late in the season. His splits before and after Week 10 tell a story of a season of two unequal halves.
Pettis was a dominant player at Washington during his college career. His College Dominator Rating was 38.8 percent, a 78th percentile mark. This belied a fairly unimpressive athletic profile, anchored by an 88.3 Speed Score. But he was at or near the top in some key metrics in his first NFL season. He led all wide receivers in Target Separation with 2.38, while posting No.5 yards per reception mark with 17.3.
His +29.6 percent Target Premium was No.12 at his position. While his 2.3 fantasy points per target were seventh. Pettis is also likely to see an improvement at the quarterback spot in 2019, with Jimmy Garoppolo expected to return. Pettis wasn't exactly helped by the No.80 Target Accuracy of Nick Mullens. Yet despite this, Pettis still gave a top 20 QB rating when targeted, 113.8. Pettis showed some versatility last season, lining up in the slot on just under 25 percent of his snaps. It is possible that the 49ers will look to add some more weapons in the NFL Draft. But Pettis has earned a chance for an expanded role in the new season. The 49ers, by their inaction, would seem to agree. Pettis is a top 36 wide receiver in PlayerProfiler dynasty rankings as I write this.
Josh Adams, RB, Eagles
The Philadelphia Eagles have done absolutely nothing to bolster their running backs ranks ahead of the draft. So they must have some degree of faith in their leading rusher of last season, right?
---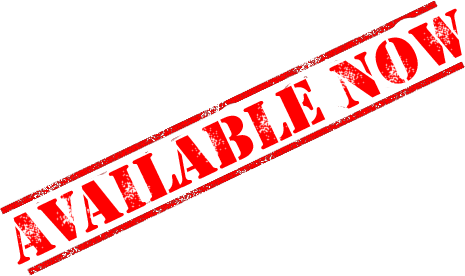 ---
Josh Adams went undrafted out of Notre Dame. He was a fairly uninspiring prospect, with a 112.5 SPARQ-x score placing him in the 54th percentile. However, he did flash excellent agility, and Adams led the Eagles in both rushing attempts and yards in 2018. 38 running backs had more carries than Adams 120 in 2018, but only 19 had more breakaway runs than Adams eight. His Breakaway Run Rate of 6.7 percent was No.14 among running backs, while his Juke Rate of 31.5 percent was No.10. This helped Adams to the No.9 spot in terms of Yards Created per attempt, with 1.80. He was fairly unimpressive as a pass catcher. Six of his 13 total targets came in one game. Another area in which he struggled was in short yardage situations. Adams had 14 carries when the Eagles required two yards or less. He ended up losing yards on seven of them.
Thoughts now turn to the NFL Draft, with noted draft analyst Daniel Jeremiah predicting the Eagles to select Josh Jacobs in his latest mock draft. This is a call I don't agree with, as it happens. But until that happens, Adams remains a part of the backfield. But the "part" should be stressed. Eagles running backs have had the 3rd most rushing attempts in the NFL since 2015 (1538). Despite this, an Eagles running back has not finished a season higher than RB24 in PPR scoring since 2016. This is one of the NFL's most committed running back by committee teams.
Trey Quinn, WR, Washington
Just by getting to the start of his second season and being spoken about means that Trey Quinn is a big winner. He was after all the very last player selected in last seasons NFL Draft, making him the latest "Mr. Irrelevant". But the usual fun and games of a Washington offseason give him a real chance to be relevant in 2019. Quinn waited until his junior season to breakout for SMU. In that year, he posted 114 reception for 1236 yards, equating to a 34.7-percent (66th percentile) College Dominator Rating, though Quinn's 10.8 College YPR (6th percentile) seemed to suggest a player who would have to carve out a living as a slot receiver in the NFL if he was to last there.
Quinn played at least 75 percent of the snaps in Weeks 10 and 11. 68 percent of his total snaps came in the slot, the No.16 highest rate of any wide receiver with at least 50 snaps inside last season. Quinn caught nine of his ten targets for 75 yards and a touchdown. Quinn's low target numbers disqualify him from most of the major rankings on PlayerProfiler. But his 3.0 yards of Target Separation is one that should raise a few eyebrows.
Washington coach Jay Gruden has already talked up Quinn and believes that he could be a candidate to replace Jamison Crowder as the team's primary slot receiver. Although Quinn will have to show that he can stay healthy for a long period of time. He missed a total of 12 games as a rookie, with two separate high ankle sprains. But as I write this, he and Messrs Pettis and Adams should be thankful for their teams continued faith in them.