The I.T. Guys are taking away the tech equipment. Much-heralded early-round prospects are returning 31 of the 32 team caps they were provided before the event. Fans are ready to crown their team Super Bowl champions based on the acquisition of players that they've mostly never heard of. Yes, the 2020 NFL Draft is in the books.
Teams and rosters already look quite different than they did a week ago, but while each and every one of the players selected by NFL teams over the last weekend is a winner, there are veterans for whom the work their team did between Thursday and Saturday is akin to finding a winning lottery ticket. Here are five players who "won" this past weekend.
Dak Prescott
Dak Prescott was exceptional in his 2019 contract season. He posted a career-high 4,901 passing yards and 30 touchdowns. His +22.8 Production Premium ranked No. 4 among qualified quarterbacks, but the Dallas Cowboys have not yet locked him down with a long term contract, for reasons best known to themselves. Instead, Prescott must prove himself again whilst sitting on the franchise tag in 2020.
To be fair to the Cowboys, they have at least given Prescott the tools to prove that he is worthy of the really big bucks. He already had a solid wide receiver duo of Amari Cooper and Michael Gallup. However, the Cowboys added Oklahoma wide receiver CeeDee Lamb on Day One of the NFL Draft. Lamb comes into the NFL with a 21.4 (96th-percentile) college yard per reception mark, plus a 19.4 (81st-percentie) Breakout Age. If this doesn't excite, you may like the fact that his Best Comparable Player is a wide receiver who played his college ball at Mississipi Valley State. Yes, that's right. Jerry Rice.
Drafting Lamb gives the Cowboys and Prescott arguably the best wide receiver trio in the NFL. There will be no excuses for him in 2020.
Davante Adams
It would not be a controversial statement to say that the Green Bay Packers spent the three days of the NFL Draft proverbially slapping Aaron Rodgers in the face. Rodgers led the Packers to the NFC Championship game in 2019 despite the middle of the road production from the players around him. His 1.20 Supporting Cast Efficiency mark ranked only No. 14 at the quarterback position. With Rodgers set to turn 37 during the season, this was the time to stock up the offensive pieces around him, right?
In the seven rounds of the draft, 35 wide receivers were selected. The Green Bay Packers took none of them. Instead, they traded up in the first round to select a quarterback. Then they drafted a running back in A.J. Dillon who caught 21 passes in 35 college games. To cap it all, the Packers then spent a third-round pick on Josiah Deguara, who projects to be a midwest version of Kyle Juszczyk.
---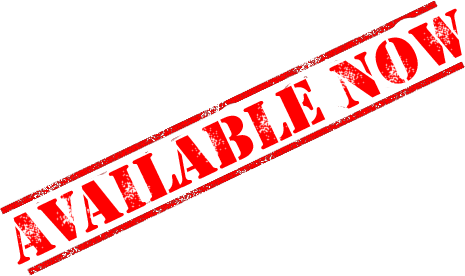 ---
While these moves, and the organization's apparent desire to switch to a run-based offense, are not exactly good news for Rodgers, the lack of any high pedigree pass-catching reinforcements is great news for the incumbent receivers on the Packers. Primarily, Davante Adams. He was No. 4 in wide receiver Hog Rate in 2019, enjoying a 30.3-percent share of the Packers targets. This workload may be similar in 2020, albeit with fewer total targets. This is unless Devin Funchess puts the last two seasons of poor form and injury behind him to finally emerge as a legitimate playmaker at the NFL level.
Yeah, Adams is the big winner here.
Drew Lock
The Denver Broncos have gone out of their way to champion their second-year quarterback Drew Lock as their starter for 2020. He had shown some glimpses of talent in his five games in 2019, benefiting from elite target separation from his pass-catchers. His 1.97 Receiver Target Separation marked ranked No. 3 among quarterbacks, but these players who got open still let their quarterback down, evidenced by a -4.66 (No. 26) Supporting Cast Efficiency rating. The team upgraded their supporting cast during the draft, spending their first-round draft pick on wide receiver Jerry Jeudy. He comes into the NFL after catching 145 passes for 2,478 yards in the last two seasons for Alabama. He also scored 24 touchdowns.
The Broncos then doubled down on that position in the second round when they took Penn State's K.J. Hamler. They ignored the offense in the third round, but took speedy tight end Albert Okwuegbunam in the fourth. In addition to his 4.49 (99th-percentile) 40-yard dash time, Okwuegbunam broke out at a ridiculously young age and enjoyed elite level dominance in his college career.
Denver also took Florida wide receiver Tyrie Cleveland in the last round of the draft, just for good measure. Cleveland posted a 4.46 (77th-percentile) 40-yard dash at the NFL Scouting Combine, giving him a 107.1 (86th-percentile) Speed Score. The Broncos offense, a somewhat plodding unit for much of 2019, looks a whole lot faster right now. We should also remember that they added Melvin Gordon in free agency, and also that Courtland Sutton and Noah Fant were already in place, along with Phillip Lindsay. This offense looks like one ready to compete in the AFC West.  Over to you, Drew.
Leonard Fournette
Leonard Fournette was a big winner due to the work that Jacksonville Jaguars did to upgrade their running back corps over the weekend. Namely, nothing of the sort. The team spent precisely none of their 12 picks on a tailback. This leaves Fournette still atop the depth chart for now. There were rumors that the Miami Dolphins had been involved in discussions with regards to trading for Fournette. However, these went nowhere, and the Dolphins instead acquired Matt Breida from the San Francisco 49ers.
Fournette was No. 2 in the NFL last season with a 90.1-percent Opportunity Share and 316.0 Weighted Opportunities. At the time of writing, he should see a similar workload in 2020. Although the case can certainly be made that he is poorly cast as an all-round workhorse. He averaged only 4.9 (No. 27) yards per touch in 2019. Also, while he may have been given the bulk of the opportunities in 2019, his endzone allergy (just three total touchdowns) led to a 21.8-percent Dominator Rating. There were 25 running backs who posted a higher mark last season.
Jarrett Stidham…kind of
Like Leonard Fournette, Jarrett Stidham was a big winner because of moves his team did not make in the NFL Draft. The New England Patriots made 10 draft picks over the weekend, and none of these moves were for a quarterback. If reports are true, this was not part of the strategy. Nevertheless, the absence of a new face in the quarterback room should be a sign that Stidham will have the first shot at replacing Tom Brady as the Patriots starting quarterback. I mean, it's him or Brian Hoyer at this stage.
Stidham came into the NFL after breaking out an early age and boasting an elite level yard per attempt average in college, but he inherits an offense that sputtered with Brady under center in 2019. One that has only added two rookie tight ends in Devin Asiasi and Dalton Keene, as well as wide receiver Damiere Byrd in free agency. Stidham and the Patriots are hoping for a big second year from N'Keal Harry.