In this weekly series, I'll outline my five favorite picks for the Sunday slate and provide a sample slip. As always, mix up the combinations and sacrifice a lamb or two.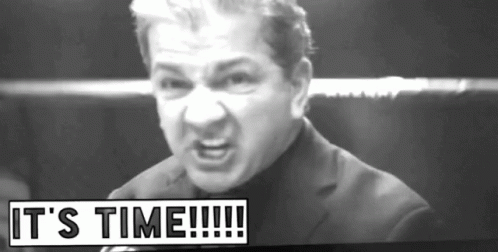 Week 4 Underdog Pick'em Plays
Jaylen Waddle OVER 49.5 Rec Yds
Confidence Level: Higher than high
Jaylen Waddle is primed to deliver free money for those willing to take the Over 49.5 receiving yards line on Underdog Fantasy. Waddle's Target Share has risen dramatically since Jacoby Brissett became the starting QB in Week 3.
I don't expect his insane Week 3 volume of 13 targets and 12 receptions to repeat in Week 4, but his 63.9-percent Dominator Rating (No. 1 among qualified WR) means that he will lead the team in targets and receiving yards.
The 49.5 receiving yards line is too low for a high-volume WR with 96 Yards After Catch (No. 9) and a 0.0-percent Drop Rate (No. 1). He is hauling in every catchable pass AND he is racking up YAC, which is exactly what I want when I'm taking the Over on receiving yards. The icing on the cake is that the Dolphins are running 40.0 Team Pass Plays Per Game (No. 7), so they're moving the ball through the air at a high rate and it's going to Waddle more times than not.
Noah Fant OVER 40.5 Rec Yds
Confidence Level: High
Noah Fant will bounce back when he matches up against a Baltimore team that has allowed the most receiving yards to TE's through Week 3. Targets will funnel to Noah Fant and Courtland Sutton because the Broncos are without another WR, after K.J. Hamler tore his ACL last week against the Jets. Clearly, Fant's 18.3-percent Target Share (No. 5 among qualified TE) shows that he is a top option in the Denver passing game. While his Target Share has declined since Week 1, there is nowhere to go but up with this matchup on deck.
Robert Woods OVER 4.5 Rush Yds
Confidence Level: High
Robert Woods is going to hit the Over on 4.5 rushing yards because he always hits the Over on 4.5 rushing yards per game. Since 2018, Woods has averaged 6.5 rushing yards per attempt and 1.28 rush attempts per game. He is a dynamic playmaker, just like his best comparable player, Christian Kirk, who has averaged a respectable 8.7 rushing yards per attempt during his NFL career.
It has been difficult to rely on Robert Woods for fantasy points this year. On the contrary, you can set your clock to him delivering one rush attempt with over with over 4.5 rushing yards, every time.
Tyler Higbee UNDER 43.5 Rec Yds
Confidence Level: Medium
Tyler Higbee will not reach 43.5 receiving yards this weekend against the Cardinals, despite the high points total of 54. The Cardinals defense is top-3 at defending against TE's, allowing only 48 yards to the position through Week 3. Furthermore, his 93.5-percent Snap Share (No. 3 among qualified TE) has not produced significant target volume, demonstrated by a 12.9-percent Target Share (No. 18). And it is difficult to accumulate receiving yards when low target volume is coupled with 42 Air Yards (No. 33) on the season.
Yards will be plentiful in a potential shootout this weekend between the Rams and the Cardinals  Unfortunately, Higbee will be the odd man out.
Clyde Edwards-Helaire OVER 72.5 Rush + Rec Yds
Confidence Level: Medium
CEH is teed up to crush this weekend against Philadelphia, who have allowed RBs to total 487 all purpose yards this season. Clyde Edwards-Helaire, with a 65.9-percent Snap Share (No. 10 among qualified RBs) and 76.6-percent Opportunity Share (No. 9), will have sufficient opportunity to produce yards against a team with a -2.10 Game Script score through Week 3. Last week, Ezekiel Elliott and Tony Pollard combined for a total of 181 yards against the trailing Eagles. Pollard, with a 39.3-percent Opportunity Share, and Elliott, with a 57.3-percent Opportunity Share, combine for a 96.6-percent Opportunity Share, 20-percent more than that of CEH. If Kansas City experiences a positive game script and CEH produces similarly to that of Pollard and Elliott, then he will nearly double this line at 144.8 all purpose yards after adjusting for Opportunity Share.
This may seem like wishful thinking because Pollard has been incredibly efficient with his 6.3 True Yards Per Carry (No. 2), but Elliott's 4.5 True Yards Per Carry (No. 14) is in the same class as Edwards-Helaire's 4.3 True Yards Per Carry (No. 18). Most importantly, Kansas City will likely face a positive game script and Clyde Edwards-Helaire will be the beneficiary.
💸✌️
I will recap my achievements and shortcomings for last week's slip at the end of each article.
Week 3 Recap
Hit Rate: 1/5 💩
Yikes, Week 3 was brutal. Not only was I continually dominated in cornhole by a guy who is recovering from a ruptured Achilles tendon, but my picks bombed out, too.
Keenan Allen OVER 85.5 Rec Yds ❌
Keenan Allen received adequate volume against Kansas City, bringing in 8 receptions from 12 targets. However, his subpar 85 Air Yards meant that the target depth was shallow. Add in the fact that Allen has a lowly 56 Yards After Catch (No. 37 among qualified WR) on the season, and the result is a disappointing performance from my highest confidence play from Week 3.
D'Andre Swift OVER 75.5 Rush+Rec Yds ✔️
D'Andre Swift was the only bright spot in this dreadful Week 3 Pick'em slip. Swift is making the most of his 19.5-percent Target Share (No. 3 among qualified RB) with 19 receptions (No. 2) through Week 3. He has been productive in spite of his 57.1-percent Opportunity Share (No. 23), but the sky is the limit because Dan Campbell wants to increase his role.
Allen Robinson OVER 63.5 Rec Yds ❌
This looks worse than it actually was because it's damn near impossible to hit 63.5 receiving yards, when Justin Fields managed only 68 passing yards last week against the Browns. The process was good because Allen Robinson is due for positive regression.
Allen Robinson has a 25.3% target share yet he's currently 72nd in the league with 28.7 receiving yards per game pic.twitter.com/fAunVsZKrj

— Josh Larky ↗️ (@jlarkytweets) September 30, 2021
Daniel Jones OVER 19.05 Fantasy Points ❌
A lack of touchdowns from Daniel Jones killed this pick. Last week, I said that Jones needed 61 Rush Yards (6.1 FP) + 250 Passing Yards (10 FP) + 1 Passing TD (4 FP) to achieve 20.1 fantasy points. He met expectations with 266 passing yards and 39 rushing yards, but zero touchdowns crushed my hopes and dreams of this one hitting.
Kyle Pitts OVER 58.5 Rec Yds ❌
Week 3 Snap Share: 85.0-Percent 📈
Week 3 Target Share: 8-Percent 📉
😔
In regards to Week 3, I'd like to quote the great Jalen Hurts: "…flush it and move on."
"You take you a deuce, you don't sit there and look at it. You flush it and move on. We gon' flush it and move on" – Jalen Hurts pic.twitter.com/om6P55fs4A

— Internet #BlackLivesMatter (@cjzero) September 28, 2021