In this weekly series, I'll outline my five favorite picks for the Sunday slate and provide a sample slip. As always, mix up the combinations and sacrifice a lamb or two.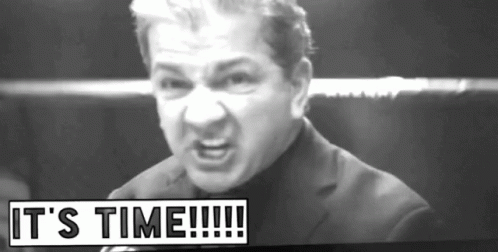 Week 2 Hits
Javonte Williams OVER 46.5 Rush Yds
You didn't need a crystal ball to predict the Over hitting on this line. Javonte Williams continued to evenly split RB duties with Melvin Gordon, shown by his 50-percent Opportunity Share. On top of that, the Broncos enjoyed a positive Game Script against a Jaguars team which is bottom-10 against defending the run.
Robby Anderson UNDER 4.5 Receptions
This was one of the most inefficient lines in Week 2 and I hope I wasn't the only one to take advantage of it. Robby Anderson mustered only 3 targets and 1 reception in Week 1. So, how the heck was 4.5 receptions feasible? In the end, the 6 targets and 3 receptions was an improvement, but certainly not enough to overcome this line.
Mike Davis UNDER 64.5 Rush + Rec Yds
This one could have gone either way because Mike Davis was quite efficient with his opportunities. He turned 7 targets into 7 receptions and his rushing yards per attempt jumped from 3.27 to 4.22. I don't love calling this a hit when this was 1.5 rushing + receiving yards away from being a miss.
Week 2 Misses
Noah Fant OVER 50.5 Rec Yds
Come on, Courtland Sutton, save some for the rest of us!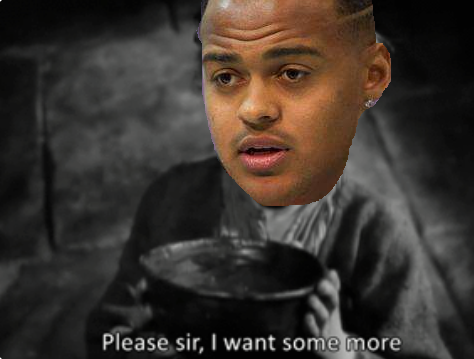 The OVER on Noah Fant was good process, but the result was…not good. He had a 77.6-percent Snap Share with 6 Targets and 4 Receptions, but all of the yards went to Courtland Sutton. He received an astounding 261 Air Yards, making him the the Air Yards Leader through Week 2.
Air Yards Leaders: Week 2✈️ pic.twitter.com/P2kBpVJIq0

— RotoUnderworld (@rotounderworld) September 22, 2021
Jalen Hurts OVER 294.5 Total Yds
Jalen Hurts' 272 Total Yards in Week 2 was so close, yet so far. Surprisingly, his 125 Air  Yards in Week 1 jumped to 335 Air Yards in Week 2. However, his completion percentage plummeted to 52.2-percent, so the Air Yards translated to a measly 190 passing yards.
No looking back. We're on to Cincinnati.
Week 3 Underdog Pick'em Plays
Keenan Allen OVER 85.5 Rec Yds
Confidence Level: Higher than high
85.5 Receiving Yards is steep, but the 54.5 Over/Under suggests that there will be plenty of chances for Keenan Allen to rack up receiving yards. Allen has amassed 21 Targets (No. 5 among qualified wide receivers) and 239 Air Yards (No. 10), so he will have ample opportunity to compile yards against the Chiefs who have allowed the second most yards to offenses through Week 2.
The number one option for Justin Herbert is sure to go over 85.5 Receiving Yards in one of the highest scoring matchups of the week.
DANIEL JONES OVER 19.05 Fantasy Points
Confidence Level: High
Daniel Jones will soar OVER 19.05 Fantasy Points with his sneaky rushing ability.
Dark horse Daniel Jones is the QB5 because he ranks top-3 for rushing yards at the QB position. His 61.0 Rush Yards/G delivers excellent fantasy value because 1 rushing yard generates 2.5 times more fantasy points than 1 passing yard. For that reason, it's a safe bet to smash the Over on this line.
61 Rush Yards (6.1 FP) + 250 Passing Yards (10 FP) + 1 Passing TD (4 FP) = 20.1 FP 💥
NOTE: Get on Underdog Fantasy early because the current 20.55 FP line was set at 17.55 FP!
KYLE PITTS OVER 58.5 Rec Yds
Confidence Level: High
Pitts: 📈
The Law of the Conservation of Targets dictates that Kyle Pitts will see increased target volume with the absence of Russell Gage. Already, Pitts has seen an impressive 18.4-percent (No. 6) Target Share and the loss of Gage will do nothing but improve this volume. It's hard to imagine Frank Darby or Tajae Sharpe siphoning targets from Pitts, which is why I'm confidently taking the OVER in a game with a decent over/under at 46.5.
D'ANDRE SWIFT OVER 75.5 Rush+Rec Yds
Confidence Level: High
The highly productive D'Andre Swift will crush the banged up, overrated Baltimore defense.
Swift has been highly effective in both rushing and receiving through Week 2. His rushing efficiency and upside is apparent by 4.65 (No. 2) Yards Created Per Touch and 2 (No. 8) Breakaway Runs. He's also getting it done as a receiver with 106 Receiving Yards on an 18-percent (No. 4) Target Share. Swift will be a top option for the Lions when they face off against a surprisingly weak Baltimore defense.
Baltimore's defense has surrendered the third-most yards to offenses through Week 2. And the defense won't get any better with Derek Wolfe out for Week 3.
Friday's Injury Report: pic.twitter.com/5ka4FxoXl1

— Baltimore Ravens (@Ravens) September 24, 2021
Confidently take the OVER on Swift, one of the most productive RBs in the NFL who is facing a bad defense/good offense in a matchup with a 50 point Over/Under.
Allen Robinson OVER 63.5 Rec Yds
Confidence Level: Medium
To be honest, this is more about Justin Fields than it is about Allen Robinson.
Justin Fields will make his debut in Week ___✍🏼 pic.twitter.com/xvJJCKR0Og

— RotoUnderworld (@rotounderworld) July 14, 2021
Andy Dalton has been a bad thrower of the football. There was no way for Robinson to compile yards when Dalton has 140 (No. 31) Completed Air Yards and 5.3 (No. 31) Yards Per Attempt through two games. Robinson will certainly have a better shot at catching a deep pass from Fields because Dalton has a 0.0-percent (No. 31) Deep Ball Completion Percentage. Unfortunately, when Dalton did throw the ball, it was at a pathetic 5.3 (No. 31) Yards Per Attempt.
Better times are coming, Allen Robinson. This is the week that you will finally accumulate over 70 receiving yards.
✌️💸