The 2018 running back class was one of the most anticipated in recent memory. The first round of dynasty rookie drafts was littered with talented runners. As these backs now enter their sophomore campaigns, it's a perfect time to reflect on their first year in the league. In some cases, and to steal a phrase from the late Dennis Green, "they are who we thought they were." Others far exceeded our expectations. And then there's the duds—who, whether based on performance, injury, or (lack of) opportunity, fell short of their preseason hype.
We will consider each back's first-year performance along with their advanced stats, metrics, and analytics player profile to determine their dynasty value heading into the 2019 offseason.
Stock Up
Saquon Barkley, New York Giants
Do I even need to say much here? Giants running back Saquon Barkley had one of the best rookie seasons we have ever seen. His 91 receptions (on 121 targets) in 2018 is tied for the third most by a rookie—at any position—in NFL history. Only WR Anquan Boldin (101 in 2003) and WR Michael Thomas (92 in 2016) had more. Barkley was productive on the ground as well, finishing second in rushing yards with 1,307. He led the league in Yards Created (688), and Evaded Tackles (114).
The numbers are eye-popping but can anyone really be surprised? Barkley had an incredible profile coming out of Penn State last year. He boasted mind-blowing workout metrics with a 124.3 (99th-percentile) Speed Score and a 134.7 (96th-percentile) Burst Score. His bench press performance of 29 reps (96th-percentile) left even some offensive line prospects in the dust. He was highly productive in college with a College Dominator rating of 32.2-percent (71st-percentile) and a target share of 14.8-percent (93rd-percentile). Barkley was the unquestioned 1.01 in dynasty rookie drafts in 2018 and, according to ADP data provided by Dynasty League Football (DLF), he has now ascended to the 1.01 in start-ups as well. It would take a king's ransom (and more) to move Barkley at his current value.
Sony Michel, New England Patriots
Sony Michel was typically selected in the early-to-mid first round of rookie drafts last summer. He entered the league with as many question marks of any of the consensus top five running backs in the 2018 class. There were concerns about how he would fit in the New England offense, a backfield notorious for inconsistent and volatile fantasy production in terms of which back will be productive. There were also reports that Michel had a "bone-on-bone" knee condition that could lead to future injury and/or a shortened career.
---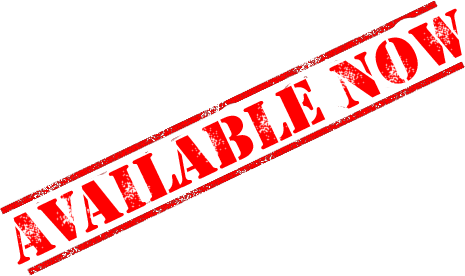 ---
Then it happened—a knee injury late in the summer forced him to miss time early in the season. Even when he returned, his role seemed undefined and it appeared he was on track for a lost rookie season. But the second half was much more favorable. As his health improved, Michel began to see greater opportunity and gain the trust of his coaches and teammates. He came on strong just in time for the playoffs. On the Patriots run to a sixth title, Michel played a key role, rushing for 336 yards on 71 carries with six touchdowns. The postseason performance moved him into the top-35 of DLF's overall ADP and secured his spot as the No. 15 running back. He is now being selected in startup drafts ahead of guys like Leonard Fournette and December star Derrick Henry and about half a round later than Le'Veon Bell and Dalvin Cook.
Despite the productive season and resulting rise in value, there are still a few lingering concerns with Michel that could impact his future worth. If you were worried about the knee issue before the season, there's really no reason to be less concerned now. But even without the knee, there is obvious uncertainty from a role and receiving production standpoint. While he saw a healthy 280 rush attempts in 16 games (including postseason), he combined for just eight receptions on 14 targets. He was a non-factor in the passing game and that is a huge red flag for dynasty owners, especially in PPR leagues. It's not only that he isn't seeing targets, he is completely game-script dependent at this point. New England uses multiple backs for different roles and with Michel taking the bulk of the early down work, pass-catcher James White will continue to see the majority of the targets out of the backfield. Because of this, I am selling Michel in dynasty.
Kerryon Johnson, Detroit Lions
Kerryon Johnson experienced a steady rise up dynasty rookie rankings during the 2018 offseason. He began as a late first-round prospect but by the time preseason rolled around, he was coming off the board in the top-half of the first, sometimes even ahead of guys like Nick Chubb, Michel, and Rashaad Penny. Johnson's prospect profile indicated he would be an explosive all-purpose back at the NFL level. He had a College Dominator rating of 36.4-percent (82nd-percentile). His 97.7 Speed Score (52nd-percentile) and 131.0 (93rd-percentile) Burst Score accurately forecasted the explosiveness he displayed during his rookie campaign.
Despite showing he was talented enough to handle a lead role, Johnson's 2018 got off to a slow start as he was stuck behind inferior veterans on the depth chart. He was forced to compete for touches with grinder LeGarrette Blount and pass-catcher Theo Riddick by a frustratingly stubborn Lions coaching staff who, for whatever reason, refused to give the ball to their rookie runner despite the clear difference in talent and effectiveness. He averaged just 12 touches per game through the first month of the season, receiving more than 10 just once in that span. Over the next six games, Johnson saw his role increase, averaging 16.8 touches per game. He was the best player on the Lions offense, making an impact in both the run game and as a receiver. Johnson suffered a knee sprain in November and did not return. He finished the season with 641 rushing yards on 118 carries (5.4 average) with 32 receptions (39 targets) for 213 yards and four total touchdowns in 10 games.
Johnson has risen to borderline RB1 status in dynasty value, just behind Le'Veon Bell and Dalvin Cook in ADP and one spot ahead of fellow 2018 pick Sony Michel. His overall ADP in February's data provided by DLF was 32—20 spots ahead of where he was going in preseason. Johnson has gained a ton of value, perhaps beyond his actual value based on the limited sample size. But the excitement is warranted in the eyes of most dynasty players as it is obvious the future is bright.
Nick Chubb, Cleveland Browns
Georgia running back Nick Chubb was the favorite at the 1.03 pick in most dynasty rookie drafts early in the process. The former Bulldog had an impressive profile both from a metrics and production standpoint. At 227-pounds, he posted a 108.8 (89th-percentile) Speed Score, a 129.5 (91st-percentile) Burst Score and a Combine bench press performance equal to the incredible Saquon Barkley. A perceived poor landing spot with the Browns in the NFL Draft caused him to drop out of the top-five in some rookie drafts. Chubb joined veterans Carlos Hyde and Duke Johnson in the Cleveland backfield, giving cause for concern over his role as a rookie. But as is often the case, the cream rose to the top and by mid-season Hyde was traded and Chubb was the top 'dawg' in the backfield. After carrying the ball just 16 times with one target in the first six games playing behind Hyde, Chubb averaged 17.6 carries per game and caught 20 passes on 29 targets over the final 10. He finished the year with 1,145 total yards and 10 touchdowns. He was efficient too, with a 30.2-percent Juke Rate (No. 11) and 1.83 Yards Created per carry (No. 8).
Chubb's rookie performance ascended him to the number two running back spot among the 2018 class, behind only Barkley. He was the seventh back off the board in February ADP, one spot behind Melvin Gordon and ahead of guys like Joe Mixon, David Johnson, and James Conner. However, the Browns signing of troubled former Chiefs star Kareem Hunt in February took the dynasty world by surprise. Hunt is essentially in Cleveland's control for two years when you consider he will be a restricted free agent in 2020. Even with Hunt facing a lengthy league suspension, this move has a clear negative impact on the short-term value of Chubb–even if it shouldn't. As dynasty gamers overreact, Chubb will undoubtedly fall out of the top-10 ADP, opening a potential buying window for the more talented runner. I'm buying Chubb from any manager panicking over this recent transaction as I still believe in his long-term outlook and still have him ranked highly in my dynasty rankings.
Phillip Lindsay, Denver Broncos
Phillip Lindsay was an interesting prospect coming in. He was a workhorse back at Colorado with a College Dominator of 38.4-percent (85th-percentile) and an impressive 14.6-percent (92nd-percentile) College Target Share. After not being invited to the NFL Combine (shame on you, NFL), Lindsay posted a 4.39 (4.44) 40-yard dash time at his Pro Day a week later. Add that to his 122.4 (72nd-percentile) Burst Score and 11.43 (45th-percentile) Agility Score, coupled with his college production, Lindsay projected as a highly productive satellite back at the NFL level. But as an undrafted free agent and checking in at just 5-7, 184-pounds, Lindsay was expected to slot behind third round pick Royce Freeman and veteran Devontae Booker upon his arrival in Denver. Lindsay impressed enough in training camp and preseason, though, to cut out a role for himself. He was everything the Broncos hoped to get from Freeman. Lindsay rushed 192 times for 1,037 yards (5.4 average) and nine touchdowns in 15 games. He added 35 receptions (47 targets) for an additional 241 yards and one touchdown. Lindsay was No. 7 in True Yards Per Carry (4.9) and No. 17 in Big Run Rate at 5.7-percent, but had a less than stellar Juke Rate at 18.5-percent (No. 48).
Despite the overall impressive rookie performance, there are still concerns about Lindsay's long-term outlook. Of course there's the question of his size. As a smaller back who runs hard, can he handle a similar workload season after season? Then there's the presence of Freeman, who entered with high expectations as as a third-rounder and was taken in the top-six of most rookie drafts in 2018. And while I don't put a ton of stock in a player's draft capital during my evaluation process, the fact that Lindsay was undrafted is still a factor. In fact, according to data collected from Pro-Football Reference, since 1970 there are just six cases of an undrafted free agent with more than one season of 1,000 rushing yards. That has to at least be a consideration for Lindsay's dynasty owners who are unsure of what to do with him this offseason. For me, I'm selling at the right cost. If you're a Lindsay owner, you likely picked him up off waivers after Week One or, like me, following your rookie draft. Now he is being taken as the No. 18 running back in startups just behind Leonard Fournette and Kareem Hunt, and ahead of Marlon Mack and Aaron Jones. He is even being taken ahead of quality young wide receivers like DJ Moore and Cooper Kupp. While I do like Lindsay (he helped me win championships in 2018), his current market value has risen above his actual value, making him an easy sell candidate this offseason.
Others who saw a rise in value during 2018: Nyheim Hines, Ito Smith, Jaylen Samuels, Justin Jackson, Kalen Ballage, Josh Adams, Gus Edwards
Stock Down
Derrius Guice, Washington
While technically Derrius Guice's value, at least in terms of ADP, has dropped since August (from 26 overall in preseason to 30 in February), it has been on a steady rise since hitting a career-low of 42 in November. He unexpectedly dropped in the NFL Draft as well, amid concerns about his character. He ultimately landed with the Redskins all the way down at 59th overall and was the seventh running back off the board. The drop didn't hurt his dynasty stock too much, though, as Guice remained the consensus 1.02 pick in rookie drafts for much of the process. He looked good on his first few runs in preseason before suffering a torn ACL against the Patriots. The injury forced him to miss his entire rookie season. There were concerning reports in December that he had faced significant setbacks in his recovery. Guice reportedly developed an infection in the knee that lasted two months and required three additional procedures. According to the Washington Post, he endured seven weeks of heavy rounds of antibiotics and even went through a period where he received three hours of IVs, three times a day. The setback is of course a major concern but Guice has declared it all behind him now. He has even posted several videos on Instagram of him running, which has been encouraging and a relief to see.
He is still only 21 years old and his best comparable player on Player Profiler is Ezekiel Elliott. Guice is a far better athlete than any of the running backs in the 2019 class and would be the clear 1.01 in rookie drafts if he was coming out this year. I loved him coming out of LSU and while the injury provides concerns, I'm still buying Guice this offseason.
Rashaad Penny, Seattle Seahawks
The Seahawks selected Rashaad Penny 27th overall in the 2018 draft. He was the second of three running backs taken in the first round. Penny was an exciting prospect and was consistently taken in the top five or six picks in dynasty rookie drafts. He was a dominant player at San Diego State with a 50.1-percent (98th-percentile) College Dominator and 10.8-percent (76th-percentile) College Target Share. He averaged an incredible 7.8 yards per carry (96th-percentile) in his senior season, totaling 2,248 rushing yards and 28 total touchdowns (including three kick/punt returns). At 5-11, 220-pounds, Penny was expected to immediately slide into the starting job in Seattle's backfield ahead of incumbent Chris Carson. However, things didn't quite go according to plan. Penny began the year behind Carson and was never able to leapfrog ahead of him. In 14 games, Penny ran just 85 times for 419 yards and two touchdowns and caught only nine passes (12 targets) for 75 yards. He saw double-digit carries just twice all season. It was a shocking lack of opportunity considering he was a first-rounder playing behind a former seventh-rounder who had accumulated just 49 career rush attempts prior to 2018. Seattle led the league in rush percentage (52.4-percent) and yet their top rookie had only 85 attempts. Even Mike Davis (112 carries, 34 receptions) saw the field more.
It's no surprise that Penny's dynasty ADP has taken a massive hit since the start of preseason. He peaked in July with an overall ADP of 37.8, but has since free-fallen all the way to 82. He is now being selected in the same range as Kenyan Drake, James White, and Jordan Howard. It's not all bad news for Penny owners, though. His best comparable on Player Profiler is still Melvin Gordon, who also had a bit of a disappointing rookie season back in 2015. Penny was top-10 in Big Run Rate as a rookie at 8.2-percent (No. 6) and had a Juke Rate of 29.8-percent (No. 13). His True Yards Per Carry was 4.6, good for No. 16. There is still hope for Penny. I like his chances of becoming the all-purpose back he was projected to be and, while the red flags surely exist, let's not forget about his college production and prospect profile we loved so much just one year ago. I'm buying at the discounted rate this offseason.
Royce Freeman, Denver Broncos
Royce Freeman was one of the likeliest in the 2018 class to produce in year one, but that was not the case. Instead, he was outplayed by an undrafted free agent. Freeman saw 130 carries playing behind starter and fellow rookie Phillip Lindsay, for 521 yards and five touchdowns. He added 14 receptions, eight of which came in Week 17, for 72 yards.
Freeman was another intriguing prospect selected in the first round of dynasty rookie drafts a year ago. He had the size, athleticism, and college production indicative of a bell-cow at the NFL level. In four years at Oregon, Freeman totaled 64 touchdowns and 6,435 yards from scrimmage, including three 1,000 yard rushing seasons and a 6.0 yards per carry average. He was a key part of the Ducks' offense, with a 30.4-percent College Dominator (68th-percentile) and 8.3-percent (61st-percentile) College Target Share. At 6-0, 229 pounds, Freeman ran a 4.54 40, good for a 107.8 (86th-percentile) Speed Score. He possesses impressive agility for a guy of his size with an 11.06 (83rd-percentile) Agility Score. With a 1.28 Yards Created per carry (No. 30) and a 24.3-percent Juke Rate (No. 32), Freeman's 2018 efficiency, like his production, was "meh." His Production Premium was -15.8 (No. 60) with a True Yards Per Carry average of 3.9 (No. 46).
Following a disappointing rookie campaign, it is hard to get excited about the long-term upside of the former Duck. But if you still believe in Freeman, as I do, the buying window is now open. After seeing his ADP move into the top-50 overall players in July, he has now descended all the way down to 91 overall and outside the top-35 running backs. He can be found in DLF's latest data between Mark Ingram and Hunter Henry. There are certainly dynasty gamers out there who will sell him for even cheaper at this point. In that case, I am buying Freeman this offseason at the discounted price.
Ronald Jones, Tampa Bay Buccaneers
Bust alert! Ronald Jones was the most polarizing player in the 2018 draft class. Some loved him, others had him on their "avoid" list, and there was really no middle ground. I was a member of the latter, with Jones much lower on my rookie rankings than most. At 5-11, 205 pounds, Jones lacked the size to be a workhorse back at the NFL level. There were also major concerns about his pass-catching skills after hauling in just 32 receptions over his entire three-year career at USC with a 4.3-percent target share (20th-percentile). If he's not going to have a sizable workload, and isn't a receiving satellite back, what is Ronald Jones? Unfortunately for the Bucs, they didn't realize this until after they wasted an early second round pick on him. Instead, it was the replacement-level Peyton Barber who led the way in Tampa's backfield while Jones was a healthy inactive for the first three weeks of the season. Even once he got his chance to play, he was ineffective, inefficient, and as a result, barely saw the field. Jones carried the ball just 23 times in nine games for 44 yards (1.91 yards/carry) and one touchdown. He caught seven passes for 33 yards on nine targets with two drops. He was incredibly inefficient with a -29.0 Production Premium and an abysmal 13.3-percent Juke Rate.
The only good news for Jones is the Bucs' current running back depth chart is far from impressive. Although, it could also be considered a knock on Jones considering he couldn't even pass Barber and Jacquizz Rodgers for playing time. Unsurprisingly, Jones' dynasty value has taken a major hit over the last year. He peaked in July ADP as he moved into the top-50 overall, but has since free fallen all the way to 136 in February. He is RB46 according to DLF's latest data, between T.J. Yeldon and Dion Lewis. If you're still a believer in Jones, there's never been a better time to buy. Most owners would likely sell him for a late second or even a third round rookie pick at this point. But for me, I'm not buying even at the cheap cost.
Others who saw a drop in value in 2018: Jordan Wilkins, John Kelly, Chase Edmonds, Bo Scarbrough