Self-quarantine has led many fantasy gamers to scour their dynasty league's trade block as the time ticks by. This can become troublesome, with some trading for the sake of entertainment and often moving laterally. These buy and sell candidates are ranked higher or lower on PlayerProfiler's Dynasty Rankings in comparison to the FFPC's ADP data, causing an opportunity to improve our dynasty teams. With the NFL Draft still scheduled for April 23rd, here are a few players to buy and sell in dynasty leagues based on their advanced stats and metrics.
Buys
Cooper Kupp – Los Angeles Rams
Cooper Kupp outperformed expectations in 2019. He was a player to avoid in redraft due to the torn ACL he suffered at the end of the 2018 season. The recovery time is so lengthy that a player is rarely back to 100-percent by Week 1, and they often disappoint. Despite these concerns, Kupp finished with 16.9 (No. 7 among qualified wide receivers) Fantasy Points Per Game while maintaining a +26.6-percent (No. 10) Target Premium.
Kupp has rare longevity and reliability for a receiver. In 2019, the Rams offense underperformed expectations. They were the No. 2 offense in DVOA in 2018 and fell to No. 17 in 2019. Kupp proved to be regression-proof after finishing as a Top 10 receiver in a down year. With a 4.62 (24th-percentile) 40-yard dash and a 110.7 (5th-percentile) Burst Score, he lacks explosion and athleticism, instead winning with quickness in the slot and a 10.83 (91st-percentile) Agility Score. Slot receivers such as Kupp and Julian Edelman have long shelf lives in the league, with their style allowing them to be effective into their 30s. Kupp will be a Top 24 receiver for the next 4-5 seasons.
Verdict: Kupp may not be sexy, but he is the smart buy in Dynasty Leagues. He not only had good production in 2019, but has accumulated quite the resume over his first three seasons. He was the WR24 as a rookie, WR4 in 2018 from Weeks 1-5 before a season-ending injury, and a Top 10 wide receiver in 2019. Sitting in the Top 35 on PlayerProfiler's Dynasty Rankings, he is an obvious buy with an ADP of around pick No. 47 in FFPC Dynasty drafts.
D.J. Chark – Jacksonville Jaguars
D.J. Chark broke out all over the place in 2019, averaging 14.9 (No. 19) Fantasy Points Per Game. He emerged as the alpha in the Jaguars passing attack in only his second season in the league, finishing in the Top 20 despite mediocre quarterback play from the duo of Gardner Minshew and Nick Foles. Chark's combined Target Accuracy from his quarterbacks was 6.82 out of 10, which ranked No. 66 among wide receivers. In the face of bad quarterback play, he still managed 1.91 (No. 30) Fantasy Points Per Target and a +18.8-percent (No. 22) Target Premium. He is essentially quarterback proof. Any improvement in Minshew's accuracy will allow for Chark to become a WR1 in fantasy as the years go on.
Verdict: Even after this breakout season, fantasy players are still skeptical because of Chark's quiet rookie year. Say it with me, wide receivers need time to breakout. Only eight of 2019's Top 24 wide receivers 2019 were in their first three years at the pro level. A Top 20 finish as a second year player is enough for a Top 30 ranking in PlayerProfiler's Dynasty Rankings. For unknown reasons, people still have not caught on to him, with his ADP in FFPC drafts hovering around pick No. 70. With this discrepancy in mind, Chark is a buy in all dynasty leagues.
Sells
Nick Chubb – Cleveland Browns
On March 16th, Kareem Hunt was signed by the Browns for another year on a second-round tender. With Hunt suspended, Nick Chubb was the RB5 with 18.9 Fantasy Points Per Game in Weeks 1-9. Upon Hunt's return, Chubb was the RB18 with 14.1 points per game. Hunt was not too far behind at RB21 with 13.5 points per game. With Hunt expected to play the entirety of the 2020 season, Chubb cannot be trusted to maintain his value as a Top 12 fantasy option.
Chubb is an exceptional rusher, recording a 5.7-percent (No. 10) Breakaway Run Rate with 96 (No. 2) Evaded Tackles. The key concern is his receiving ability. In 2019, he only had 36 (No. 24) receptions. This has been a concern going back to his college days, with a mere 6.5-percent (38th-percentile) Target Share at Georgia. In dynasty, we are looking for a running back with a more complete skillset, especially in PPR leagues. His weakness in the passing game is a huge red flag for fantasy owners.
Chubb is a concerning long-term asset while he outgrows his rookie deal with two years left. He has to split opportunity with Hunt for at least one of these two years and then owners may get one year of RB1 production in 2021, but there's always the possibility the Browns extend Hunt or use draft capital to replace Chubb. Recently, running backs have dropped significantly in value after shedding their rookie deals. Le'Veon Bell, Melvin Gordon, and David Johnson are all examples of what can happen to a player like Chubb after his rookie contract expires.
Verdict: With these concerns in mind, Chubb is a screaming sell in Dynasty Leagues. In FFPC drafts he is the No. 12 overall player off the board and in a similar tier as Alvin Kamara and Ezekiel Elliott in the public eye. A running back destined for RB2 numbers in 2020, owners have to at least hear out offers for Chubb over these next few weeks.
Devin Singletary – Buffalo Bills
Devin Singletary had one of the most fraudulent rookie seasons in recent memory despite averaging 12.3 (No. 28) Fantasy Points Per Game. With only 156.5 (No. 31) Weighted Opportunities, Singletary comes off as an efficient back with upside. Upon further investigation, it's easy to rationalize his efficiency in 2019. He saw 55.6-percent of his carries against boxes of six defenders or fewer, earning him the No. 12 Light Front Carry Rate. In addition to light boxes, he was also No. 3 in Breakaway Run Rate despite his 4.66 (28th-percentile) 40-yard dash time. Breakaway runs are not Singletary's strength, making it easy to see why his season was pumped up due to small sample size.
---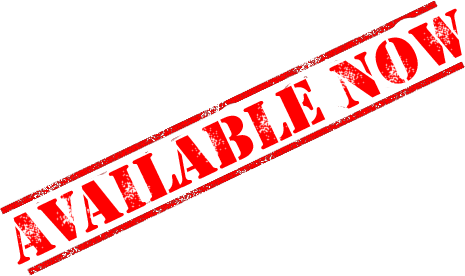 ---
Even with Singletary's Year 1 production, it's hard to buy into his prospects when looking at his PlayerProfiler page. His 86.1 Speed Score is in the 15th-percentile and his 11.72 Agility Score is in the 18th-percentile. Not only is he a bottom-percentile athlete, but he is also undersized at 5-7, 203-pounds with average receiving ability. He only netted a 7.7-percent (54th-percentile) Target Share at FAU. He is an undersized, between the tackles plodder.
Verdict: Singletary is not the kind of running back we should look to roster in Dynasty. He is unathletic and lacks the receiving ability of a Top 12 fantasy running back. Along with an underwhelming profile, he is a threat to be "Tre Mason'd". The Bills lack any pressing needs and may pull the trigger on one of the "Big 4" running backs in Rounds 2 or 3 even after trading their first-rounder away for Stefon Diggs. With Singletary's FFPC ADP at pick No. 36, the time is now to sell him high in Dynasty Leagues.