On the surface, there's a lot to like about Michael Warren II. During his three years playing for the Cincinnati Bearcats, Warren, aka "The Truck", compiled nearly 3,000 rushing yards, scored a total of 37 touchdowns and had 51 receptions. He did most of his damage after former starter Mike Boone left for the NFL draft after the 2017 season.
Warren checks a lot of boxes. First of all, he has the big bellcow size many teams covet. He's 5-9 and weighs in at 226-pounds. Secondly, unlike Boone, Warren did not get hurt. He broke out before he was 20 years-old and, because of his sturdy build, has a 33.4 (95th-percentile among qualified running backs) Body Mass Index. Even though he resembles more of a bigger two-down bruiser, he had more than 20 receptions in each of his sophomore and junior seasons. Warren is a solid prospect. This is supported by having a 32.7-percent (75th-percentile) College Dominator Rating and a 8.3-percent (61st-percentile) College Target Share.
Warren was invited to the 2020 NFL Combine. Unfortunately, he tweaked his hamstring in training and missed all of the events except for the Bench Press. He had 16 reps, which is only in the 20th-percentile. The Bench Press is not deemed as an important component for running backs compared to other drills, but it does make one question Warren's athleticism. For a larger running back, he simply isn't that strong. Not competing at the Combine is a major red flag. He plays in a conference that lacks the same kind of competition as the SEC and was not dominant while playing in it. The only way Warren can be a worthy prospect is by testing off the charts.
One metric many often dismiss for running backs is College Yards Per Carry. However, since Warren comes with an incomplete workout profile, it needs to be addressed. He looks impressive because he gained 1,000 yards in each of his last two seasons, but he only averaged 5.1 yards. That puts him in the 34th-percentile. This is concerning considering his level of competition.
Remember, only a year before, ex-Memphis Tiger Darrell Henderson averaged 8.9 yards per carry in the same conference. Many will ignore the comparison because Warren and Henderson ran behind two different offensive lines. However, according to Football Outsiders,  Henderson ran behind the No. 34 ranked offensive line in 2018 whereas Warren ran behind the No. 33 line in that same year – strange considering the 3.5 yards per carry difference.
---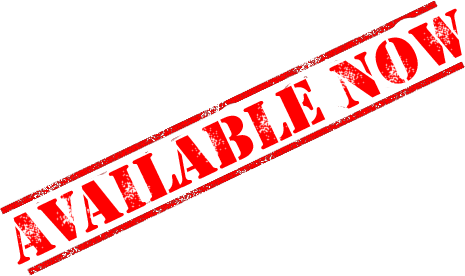 ---
There is also the yards per attempt comparison with Cam Akers. Many knock Akers for his poor 5.0 (25th-percentile) yards per carry average in college. However, he ran behind the No. 120 ranked offensive line in 2019 and the worst (No. 130) offensive line the year before. He was also in the ACC, not the American Conference. Do not be surprised if Warren is not just an average athlete but most likely below-average, personifying the classic college compiler prototype.
Although Warren checks many boxes, he is a classic example of having a complimentary stat-line. This is due to volume and opportunity rather than having elite athleticism or being #exceptional at football. He is a Day Three pick at best. A team needs to be excited about his size and production for that to happen. Though he seems like a good dark horse dart throw in last round of a rookie draft, it may be better to go in another direction. It would be surprising if he has any fantasy value considering he most likely won't see much of the field. Today's NFL covets the Maserati-type running back as opposed to "trucks" like Warren.