With the NFL Draft quickly approaching, the 2020 crop of rookies will soon find their new homes. Every season, a few incumbent starters lose their jobs to incoming rookie talent. We refer to this as being "Tre Mason'd" in honor of Mason seeing his role vaporized by Todd Gurley in the 2015 NFL Draft. With age and injuries playing a role in certain situations, here are a few running backs sitting tenuously atop their depth charts who can lose their roles following the NFL Draft.
James Conner – Pittsburgh Steelers
After exceeding expectations in 2018, James Conner battled injuries throughout 2019. With injury concerns dating back to college, Conner has yet to play an entire 16-game season in the NFL. After tearing his MCL at Pittsburgh, he missed a pair of games with an ankle sprain in 2018. Last year, he missed six games with an AC Joint sprain and a thigh contusion. With durability limiting his effectiveness, the Steelers may opt for a complimentary back in the 2020 NFL Draft.
On top of Conner's availability, the young back also leaves room from improvement from an efficiency perspective. His 28.0-percent (No.14 among qualified running backs) Juke Rate actually improved after sitting at 22.2-percent (No. 36) in 2018. However, he showed little ability to create on his own with 1.39 (No. 26) Yards Created per Carry. Positively, he caught 55 and 34 passes in 2018 and 2019, but his limitations as a runner opens the door for additional competition.
While Pittsburgh added Benny Snell with a fourth-round pick last season, he displayed many of the same limitations as Conner. Pittsburgh doesn't pick util the second round, but they possess four picks between rounds two and four. In a deep running back class, Conner may not find himself usurped completely. However, Pittsburgh could add a complimentary back in attempts to keep him healthy for a full 16 games this year.
Ronald Jones – Tampa Bay Buccaneers
A top running back landing spot, Tampa Bay possesses the draft capital to push Ronald Jones this season. The Buccaneers let Peyton Barber walk in free agency, leaving only Jones and Dare Ogunbowale on the roster. With both showing limited NFL success, look for Tampa to invest at the running back position in the NFL Draft.
Looking specifically at Jones, the former second-round pick's main limitation comes as a receiver. Known as a two-down grinder, he snagged 31 passes in 2019. Despite the improvement in the pass game, he consistently ceded third-down work to undrafted free agent Ogunbowale. Also struggling with efficiency, his 23.6-percent (No. 24) Juke Rate and 3.9 (No. 36) True Yards per Carry ranked below average. Making matters worse, the Buccaneers didn't give him a single goal line carry in 2019. Standing 5-11, 205-pounds, he has yet to show the ability to handle a full workload at the NFL level.
---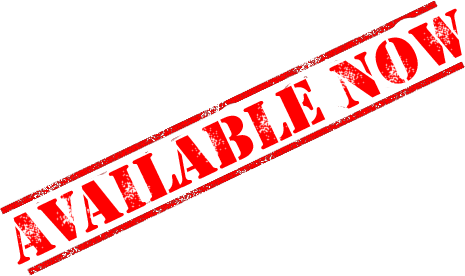 ---
Retaining each of their draft picks in the top four rounds, the NFL awarded Tampa Bay an additional compensatory pick in the fourth round for the loss of Kwon Alexander. With need and draft capital aligned, Tampa Bay looks like a candidate to spend a premium pick on the running back position this year.
Leonard Fournette – Jacksonville Jaguars
An egregious pick at the time, drafting Leonard Fournette at No. 4 overall in 2017 has limited the Jaguars franchise for years. Not only has Jacksonville fallen victim to the sunk cost dilemma, but Fournette's selection in the top five shifted the way the team played football. Forced into a run-first approach, they've had one of the league's highest run rates in game script neutral situations. While Jacksonville forced him onto the field for years, his role looks tenuous heading into 2020.
Looking at the stats alone, Fournette consistently produces like a league-average running back. In 2019, he posted a 16.7-percent (No. 46) Juke Rate and 1.40 (No. 24) Yards Created per Carry. Unfortunately, he faced 7.1 Average Defenders in the Box, which ranked No. 4 in the NFL. He did show growth as a receiver in 2019 with 76 catches. However, he recorded seven (No. 3) drops and failed to haul in a single target beyond ten yards downfield.
The Jaguars possess premium draft capital to address a variety of needs this offseason. In addition to their two first-round picks, the team has seven total picks in rounds one through four this year. With the potential to move on from Fournette this offseason, the Jaguars look like a potential investor in the running back position in this year's draft.
Kerryon Johnson – Detroit Lions
Selected in the second-round by the Detroit Lions, Kerryon Johnson has yet to play a full season at the NFL level. After knee injuries ended his first two seasons prematurely, rumors swirled around the team adding a complimentary back in free agency. While these rumors failed to materialize, Detroit sits with a slew of premium draft capital and could address the position early on Day 2.
Missing 14 games in two seasons, Johnson's availability remains a major concern for the Lions. However, efficiency struggles also popped up in 2019, putting his long-term future in question with the organization. His 22.0-percent (No. 29) Juke Rate and 0.9-percent (No. 52) Breakaway Run Rate ranked well below average. Also concerning, he averaged only 55.9 and 56.1-percent of Detroit's offensive snaps in 2018 and 2019, respectively. Already unable to separate himself in Detroit, the Lions may choose to compliment him further this season.
While the Lions don't possess many extra draft picks, they benefit from drafting at the top of every round. Finishing with the third-worst record, they find themselves in a prime position to address the running back position early on day two or three of the NFL Draft.