Everyone knows Jonathan Taylor crushed the NFL Scouting Combine by running a 4.39 40-yard dash at 226-pounds. Along with Taylor, D'Andre Swift, Ke'Shawn Vaughn, and Cam Akers all solidified spots among PlayerProfiler's Top-5 Rookie running backs after posting 70th-percentile Speed Scores.
At wide receiver, CeeDee Lamb, Jerry Jeudy, and Jalen Reagor showed off the requisite speed and burst to maintain their reputations as members of the 2020 NFL Draft's Big-3 wide receivers.
Who exceeded expectations in Indy? Who face-planted?
RB Risers
After posting an anemic 5.3 yards per carry and 21 career receptions at Boston College, A.J. Dillon needed to melt faces at the Combine to break into the top-10 running back prospects. He delivered in spectacular fashion, posting a 97th-percentile Speed Score AND Burst Score. With explosive NFL workhorses now among his best comparable players, he's a premier landing spot-sensitive upside play in the second round of rookie drafts.
While Antonio Gibson ran with the backs at the Senior Bowl, he switched to the wide receiver group in Indianapolis and went on to post a 122.8 (99th-percentile) Speed Score. We expect him to toggle back over to running back before the ink is dry on his rookie deal. He may be the Joe Mixon of this class.
The Justin Jefferson of running backs, Joshua Kelley addressed the only lingering concern on his profile: speed. Going under 4.50 in the 40-yard dash cemented his position among the draft's top-10 running backs.
After delivering splash plays in the running game and on special teams at Appalachian State, Darrynton Evans lived up to his explosive comps at the Combine by recording 80th-percentile speed and burst. Featuring an advanced metrics prospect profile that is in many ways superior to Clyde Edwards-Helaire, Evans looks the part of a failure-proof satellite back.
Coming from Illinois State, we wish James Robinson was faster, but the 92nd-percentile Burst Score paired with the 97th-percentile College Dominator Rating makes him closely comparable to Kenneth Dixon (in a good way). Weighing in at a robust 219-pounds, Robinson also posted one of the best size-adjusted Agility Scores in the PlayerProfiler database. He should easily find a home on a 53-man roster.
RB Fallers
Early SPARQ Camp testing suggests J.K. Dobbins is among the most explosive running backs in this class, but he curiously opted out of testing at the NFL Scouting Combine. Skipping the athletic testing process while your contemporaries shred drill after drill necessarily exerts negative pressure on a player's pre-draft grade. While Cam Akers passed him on PlayerProfiler's Updated Rookie Rankings, Dobbins remains a slam dunk RB prospect.
Film grinders perpetually overvalue tackle breaking and undervalue athleticism, and Zack Moss personifies this flawed evaluation process. Pass on this less-impressive David Montgomery in rookie drafts and insist on more upside. The headshot says it all:
Lamical Perine, the inventor of the bobcast, could not crest the 50th-percentile in any meaningful workout metric and sadly dropped out of the top-15 running back prospects.
For months it appeared Salvon Ahmed was on-track to be this year's signature electric satellite back prospect. Sadly, the 197-pound Ahmed ran slow and jumped low. His NFL prospects are much dimmer post-Combine.
Like Darrynton Evans, Javon Leake was a kick return super hero. However, he tested like he forgot his cape in Maryland. Part-time college players who run 4.65's have a vanishingly low probability of breaking out in the NFL.
WR Risers
Say it with me, and say it like you mean it. DENZEL MIMS IS THE TRUTH. While Mims comps to a number of stud wide receivers, Chris Godwin is his closest comp and his best-case scenario.
Danny Kelly from the Ringer and I reminded RotoUnderworld Radio listeners why Henry Ruggs deserves their respect. Athleticism matters in athletics.
Former two-star prospect Justin Jefferson is living the American Dream. Meanwhile, Donovan Peoples-Jones shows success is not guaranteed even to those with 5-star recruiting pedigrees and upper-percentile athleticism. After beating expectations across the board in Indianapolis, Jefferson checked the necessary boxes to make him one of the highest floor prospects in the NFL Draft.
A full appreciation of Denzel Mims post-Combine also propels Michael Pittman, who was the second-most impressive wide receiver at this year's Senior Bowl. The rare receiver with both alpha WR size and athleticism, Pittman is an excellent second round consolation prize for those who miss out on Justin Jefferson.
Quez Watkins is the ideal post-rookie draft free agent add after he blazed a 4.35 40-yard dash at the Combine. Watkins and Boise State's John Hightower are svelte receivers with uncommon athleticism who are rising fast up PlayerProfiler's Rookie Rankings. Pay special attention to their respective landing positions as either can be this season's Darius Slayton.
WR Fallers
Chase Claypool had arguably the most impressive Combine among the wide receivers, which is precisely the problem. Claypool's exceptional size-adjusted athleticism will propel his impossible dream of playing wide receiver long-term in the NFL. Counterintuitively, his excellent Combine delayed his inevitable tight end position switch. Avoid him in rookie drafts, and then go pick up him up off the TE scrap heap in 2022, a la Darren Waller .
Tee Higgins playing scout hide-and-seek is more concerning than J.K. Dobbins doing so at running back. Wide receivers like Laquon Treadwell who ducked the Combine underperform in the NFL more often than not.
---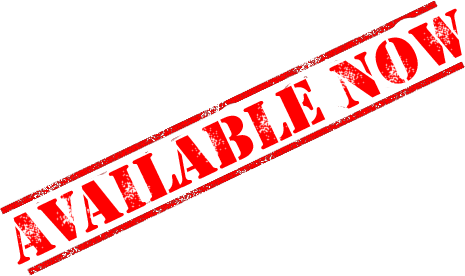 ---
This one hurts. Laviska Shenault is one of the few box-stuffing alpha wide receivers in the 2020 WR class, but a pubic strain prevented him from running at 100-percent health in Indy. Forced to undergo surgery, Shenault's dream of a first round selection is likely dashed and his pre-draft grade necessarily suffers.
A big-time playmaker and special teams ace, Jeff Thomas was a sub-4.40 40-yard dash time away from a promising NFL career. It didn't happen. At 175-pounds, Thomas' range of outcomes has narrowed dramatically.
After showing off excellent separation skills at the Senior Bowl, K.J. Hill was developing a case to become a volume NFL possession receiver throughout the pre-draft process. After running slow and jumping low, Hill must post an 80th-percentile Agility Score at the Ohio State pro day to salvage his draft stock. James Proche will face a similar challenge at the SMU pro day.
Bottom Line
2020 rookie picks remain coveted, because this class features truly elite running back prospects and a deep, talent-rich wide receiver group.