This year's rookie wide receiver class has been nothing short of phenomenal. It's 2014 all over again as they've had immediate impacts for a number of teams across the NFL. Not to be outdone, the rookie running backs are starting to come on as of late, none more so than Cam Akers and Jonathan Taylor. We'd seen glimpses of both players, but both have now fully arrived and look primed to carry patient fantasy players to a title. Let's look at the week's action through PlayerProfiler.com's advanced stats, metrics, and analytics.
Thursday Night Breakdown: Cam Akers
I rarely cover the same player in two consecutive weeks, but Cam Akers earned it. After out-touching his backfield mates in Week 13, Akers left them in the dust on Thursday, gutting the Patriots defense on national television. Sean McVay has employed a committee approach since the Todd Gurley days, but Akers has been auditioning for the lead role and he appears to have fully attained it, rushing 29 times for 171 scoreless yards. Darrell Henderson received two carries and Malcolm Brown was nowhere to be found.
nov 6: "they just don't make players like jonathan taylor, so close your eyes and continue to buy low."https://t.co/ezW3tJA3DQ

dec 1: "cam akers checks all the boxes and is the perfect dynasty investment."https://t.co/YGHGD5xxs9

KINDLY GO FUCK YOURSELVES, BUZZARDS.

— the podfather (@Fantasy_Mansion) December 14, 2020
Akers even got in the mix in the receiving column, bringing in two of three targets for 23 yards. It might not seem like much, but on a night where Jared Goff completed only 17 passes, it's another positive development for the late bloomer who always produced in the receiving game in college. That 10.4-percent (78th-percentile among qualified running backs) College Target Share and 70 targets over his final two season tell us all we need to know. Three-down player.
Action: Akers has to be a top-12 option in the fantasy semi-finals. All of a sudden, he's got one of the safest workloads around, and it's trending so he won't be taken out for goal-line work looking forward. A matchup with the Jets next week is everything we could ask for.
Lesson Two: Jonathan Taylor Excels In Spite of His Team
Jonathan Taylor took 20 carries for 150 yards and two touchdowns, one of which was a 62-yard score through a gaping Raiders defense. It was the stuff of dreams for Taylor-backers who have spent much of the season shaking their fist at Frank Reich for his seemingly arbitrary running back rotation. Those days appear to be over, at least given what we've seen over the last two weeks.
Jonathan Taylor has reached 20+ MPH on 5 touches this season, the most of any RB.#INDvsLV | #ForTheShoe

— Next Gen Stats (@NextGenStats) December 13, 2020
Jordan Wilkins has seen just two carries over the last two weeks, leaving Nyheim Hines as Taylor's main competition. But a two-man backfield is much more palatable, and with Taylor consistently being the best of the group, his touches should continue to rise. He's even sporting top-3 marks in Catch Rate and Yards per Reception. When he is targeted, it's a plus-play for his team. That matters.
Action: Taylor draws the single best running back matchup next week against the Houston Texans, a team Indy consistently manhandles. It was against the Texans in Week 13 where Taylor broke out, totaling 130 total yards and a score. I expect the same or better now that he has been getting a more consistent workload.
Lesson Three: Dumbfounded By Drew Lock
It's been an uneven season for Drew Lock to say the least. He's battled injury and himself throughout, but had arguably his best game as a pro against an upstart Panthers defense. Lock completed 21 of 27 passes for 280 yards and four touchdowns– and no picks. No picks, Drew!
---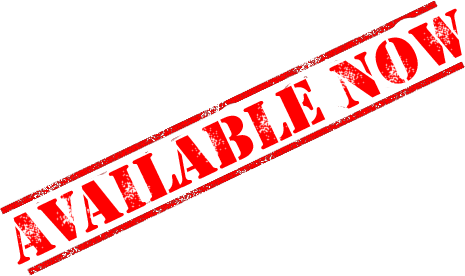 ---
Lock is a fearless gunslinger, evidenced by his top-10 marks in Deep Ball Attempts, Danger Plays and Interceptable Passes. He cleaned it up Sunday, connecting deep with K.J. Hamler on two long scores. They were perfectly thrown long balls, and Lock looked surprisingly focused throughout the game, even without safety blanket Noah Fant who exited the game early. It's not a new Lock quite yet, but for a player who has to finish the season hot or lose his job, it was a big step in the right direction.
Action: Lock remains a firm hold in dynasty leagues. He has the necessary tools to be a successful fantasy asset, especially with his gunslinging ways, but too many mistakes will end him. If he continues down a cleaner path, I'm still interested in the 23-year old.
Lesson Four: Jalen Hurts Should Be the Future of the Eagles
Jalen Hurts led the Eagles to a shocking upset over the NFC-leading New Orleans Saints on Sunday. It was Philadelphia's first win in a month, and has to solidify Hurts' status as the starting QB for the rest of the season. He brought a completely different element to the offense, a speedy and quick-thinking element sorely lacking from the Carson Wentz Experience. Hurts targeted eight different receivers, and Dallas Goedert led the way with six targets. A voluminous passing attack isn't to be expected in his starts, but he threw the ball well enough for his receivers to be trusted in a desperation Flex capacity for the fantasy playoffs. It's certainly no worse than what Wentz struggled to put together.
The Saints had previously not allowed a 100-yard rusher in 55 games. Both Hurts and Miles Sanders got there on the ground Sunday. Hurts' read-option abilities helped spring Sanders loose for chunk runs throughout the game, and he finished with 115 yards and two scores on 14 carries. His 82-yard rushing score felt like the first explosive play for the Eagles all season.
Action: Hurts' Konami ability makes him a viable QB2 play in the fantasy playoffs. If Taysom Hill has been getting there, Hurts certainly can too and he proved that against a formidable defense Sunday. Fantasy playoffs, DFS, whatever. I'll go down with Hurts this week against the Cardinals, who've gotten into their fair share of shootouts in 2020.
Lesson Five: Stefon Diggs Looking the Part
There were plenty of reasons of reasons to be pessimistic about Stefon Diggs' 2020 outlook. Receiver changing teams in an all-time bad year for offseason rapport-building. Erratic QB on a run-heavy team. Valid concerns. But Diggs has erased all doubt, becoming the first receiver to top 100 catches so far this year. The former Vikings star caught 10 of 14 targets for 130 yards and a score on Sunday, helping vault the Bills over the faltering Steelers and all but solidifying their AFC East title.
Stefon Diggs is the first player in the NFL this season with ? catches. No Buffalo Bill has ever had more than 100 catches in a single season.

He's already up to a career-high 1,167 yards and is on pace to set the Bills' single season receiving yards mark.

Worth every pick.

— Field Yates (@FieldYates) December 14, 2020
Diggs is top-3 in targets and Target Share so far this season. He's succeeding even more this year as a clear alpha, out of the shadow of Adam Thielen, when many predicted Josh Allen to be a poor fit with the supreme route runner. Personally, I expected Diggs to gel with Allen's willingness to always make a play. Diggs strikes me as a competitor at the core, and playing with a QB willing to go for low-percentage plays and flex that gamesmanship has proven to be a good fit.
Action: Diggs is one of the highest floor-to-ceiling WRs in fantasy this year, especially with Brian Daboll keeping Allen in favorable offensive situations. Against the Broncos next week, Diggs will be a rock-solid top-10 option at this position. He will make for a great captain spot play in Showdown for the second straight week, with his role making for both sturdy PPR goodness and blow-up game potential.