Last month, I introduced the RotoUnderworld audience to the Salary Cap Beneficiaries series, looking at players on teams that lack salary cap space to spend this offseason. Today we'll talk about three more wide receivers positioned to elevate their redraft and/or dynasty value due to the salary cap situation of their teams, using PlayerProfiler's advanced stats and metrics to help bolster our arguments.
Mecole Hardman, Kansas City Chiefs
Coming off on the wrong side of a Super Bowl beatdown, the Kansas City Chiefs enter the offseason $20 million over the cap. Their top priority to address is an offensive line that got thrashed on the biggest stage and vacates 31 starts from players on expiring contracts. Also, Eric Fisher's ruptured Achilles in the 2020 AFC Championship game needs addressing. Entering the last year of his contract, the Chiefs may opt to cut him and save $12 million with a $3.18 million dead cap on the 2021 salary cap. If they keep him, he may miss time at the beginning of the season while recovering. On the defensive side of the ball, the team has four players that started 11 or more games entering free agency and two reserve defensive linemen that played 11 or more games.
Sammy Watkins (UFA) will not return to the Chiefs. Per Spotrac, his Calculated Market Value is a two-year, $21.3 million contract. He's missed 14 of 48 games during his three-year stint in Kansas City with various injuries, and his 421 (No. 83 among qualified wide receivers) receiving yards and 11.4 (No. 79) Yards Per Reception were career-worst numbers for the former first-round wide receiver. The injuries have caught up with Watkins, who did next to nothing with his opportunities, evidenced by his -14.4 (No. 78) Production Premium, 0.27 (No. 86) Fantasy Points Per Route Run, and 1.61 (No. 82) Fantasy Points Per Target.
Demarcus Robinson (UFA) runs empty-calorie routes. To put his 12.7-percent (No. 200) Target Rate in perspective, Jalen Guyton is the only wide receiver that had more Routes Run than Robinson's 463 (No. 39) to have a lower Target Rate. The looming departures of Watkins and Robinson make Mecole Hardman a salary cap beneficiary in a pivotal make-or-break third season. Yes, he had an 8.1-percent (No. 9) Drop Rate. Does it matter? No. Watkins and Robinson dropped a lower percentage of their targets and Patrick Mahomes continued to go back to Hardman, who drew a 13.4-percent (No. 54) Hog Rate while Watkins (10.8-percent) and Robinson (8.8-percent) finished outside the top-80.
With respective Yards per Route Run averages of 1.28 (Watkins, No. 88) and 1.01 (Robinson, No. 102), Watkins and Robinson epitomize receivers that do the least with the most. Hardman at least averaged a respectable 1.73 (No. 53) YPRR mark. With Tyreek Hill drawing 134 (No. 9) targets and Travis Kelce  drawing 145 (No. 2), how many of the 114 vacated targets from Watkins and Robinson can go in that direction? It's more plausible that Hardman sees an increase in his 62 (No. 68) looks from 2020.
Jalen Reagor, Philadelphia Eagles
Three years ago, the Philadelphia Eagles beat Tom Brady and the New England Patriots to win the Super Bowl with a deep, veteran roster. Howie Roseman, the general manager of the Eagles, has gone to great lengths to keep core parts of the roster since that Super Bowl.
In 2021, Philadelphia has $189.26 million tied up to 12 players, while the salary cap for 2021 is projected at $185 million thanks to the revenue lost during a pandemic season. Two of those twelve players are aging wide receivers, DeSean Jackson and Alshon Jeffery. With the Eagles $51 million over the cap, it's time for them to move on from the veteran receiver duo. Since returning for a second stint with the Eagles in 2019, Jackson has played in eight of a possible 32 games. He resembles Cavity Sam these days more than he does a dangerous, explosive threat in the passing game. Now 34 years old, moving on from Jackson would net the team $4.86 million in cap savings while they transition from trying to contend for the playoffs to a full rebuild.
The second part of this transition involves moving on from Jeffery despite the lack of depth at the wide receiver position. He along with teammate Greg Ward averaged the two lowest Yards per Route Run averages (0.85) in the NFL last season. Jeffery will be designated as a post-June 1st cut, which means the dead cap hit from releasing him is spread across the 2021 and 2022 seasons instead of solely the 2021 season. He's already on the way out of Philadelphia and will save the Eagles $2.25 million in 2021 on top of the $12 million he saved them last month by reducing his salary.
---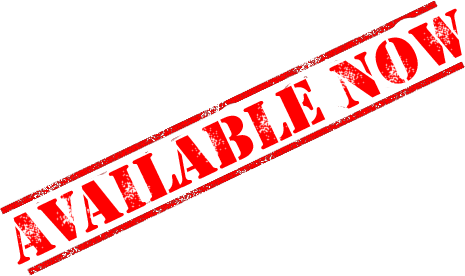 ---
Jalen Reagor was drafted in the first round last season because J.J. Arcega-Whiteside busted so spectacularly the season before and the aging Jackson/Jeffery duo were no longer dependable as primary pieces in the passing game. A UCL tear in this thumb in Week 2 required surgery and halted the brief momentum he had to start the season, having logged 30-plus Routes Run in each of the games.
Carson Wentz and his -55.90 (No. 82) EPA made it impossible for any player in the passing game to succeed, but a few metrics stood out with Reagor. First, his 13.4 (No. 20) Average Target Distance mark and 15 (No. 40) Deep Targets revealed that he will be utilized in high-efficiency fantasy point scoring areas. Improved quarterback play would go a long way towards helping him achieve a breakout season. His -8.9-percent (No. 80) Target Premium, 68.5-percent (No. 94) Catchable Target Rate, and 497 (No. 36) Unrealized Air Yards were variables that were largely out of his control last season.
Brandin Cooks, Houston Texans
Will Fuller was in the midst of a career year from both fantasy football and NFL perspectives through 12 weeks. Finally healthy, he averaged 17.2 (No. 7) Fantasy Points Per Game, 2.52 (No. 2) Fantasy Points Per Target, and led the NFL with a +44.8 Production Premium.
Oh boy, @jlarkytweets. This is juicy.

Remember when the Packers opted not to trade for Will Fuller and stick with Marquez Valdes-Scantling?

EPA Per Target for WRs (min. 50 targets)

Out of 87 qualified WRs:

1. Will Fuller (0.978)
87. MVS (-0.054)#PlayerProfilerDataAnalysis

— Aaron Stewart (@aaronstew09) February 9, 2021
Fuller's NFL-leading 0.978 Expected Points Added (EPA) per target among wide receivers with at least 50 targets shows the impact he was making for the Houston Texans, a team in desperate need of playmakers, on the field. Then he was busted for performance-enhancing drugs and suspended for six games, thus ending his season and opening up a role as an NFL team's No. 1 wide receiver.
———-THREAD ALERT———-

28 WRs averaged 2.00 yards or more per route run in the 2020 season.

Why is yards per route run (YPRR) significant? All of the top-10 and 12 of the top-14 WRs in PPR fantasy points per game were among the 28 WRs.#PlayerProfilerDataAnalysis

1/

— Aaron Stewart (@aaronstew09) January 18, 2021
From Weeks 13-17, Houston's new No. 1 wide receiver Brandin Cooks played in four games while missing one with a foot injury. During this stretch, he saw 41 targets while averaging 41.5 Routes Run, 22.5 (No. 3) Fantasy Points per Game, and 107.75 (No. 3) receiving yards. What's more impressive than his volume is his efficiency. Cooks was one of 28 WRs to average at least 2.00 Yards per Route Run. He also averaged 1.97 (No. 17) yards of Target Separation and recorded a 91.0-percent (No. 21) True Catch Rate, with only a 74.8-percent (No. 67) Catchable Target Rate on his 119 (No. 8) targets.
Fuller (UFA) has a calculated market value contract of four years for $67.86 million. That $16.9 million average annual salary won't be met by the Houston Texans, who currently sit $8.5 million over the salary cap (projected $185 million salary cap). The Texans can create over $37 million in cap space with only $4.1 million in dead cap in 2021 by releasing veterans J.J. Watt (already cut), David Johnson, Duke Johnson, and Bradley Roby. However, that money would be utilized to address the needs created by the releases instead of keeping Fuller or pursuing a similar-level wide receiver in free agency.