The one guarantee in the NFL is that change is inevitable. No matter if they win the Super Bowl or were eliminated from the playoffs by midseason, NFL teams prepare to lose players on their rosters. Even last year's Super Bowl teams, the Kansas City Chiefs and San Francisco 49ers, lost 15 to 17-percent of their snaps played going into the 2020 season.
Highest percentage of total team snaps played from 2019 returning in 2020:
1. Bills: 88.0%
2. Chiefs: 84.7%
3. Colts: 82.7%
4. 49ers: 82.6%
5. Steelers: 82.4%

Lowest:
28. Browns: 67.9%
29. Patriots: 67.1%
30. Cowboys: 66.5%
31. Giants: 66.1%
32. Panthers: 46.9%

— Field Yates (@FieldYates) June 22, 2020
The salary cap prevents teams from keeping their rosters intact from season to season. Because of this, teams must choose who to keep and who to let go of on their teams. They may also opt to release older or less productive talent for salary cap relief or because they have players on their roster that are cheaper, younger, and better. In this article, we will go over three wide receivers positioned to elevate their redraft and/or dynasty value due to the salary cap situation of their teams, using PlayerProfiler's advanced stats and metrics to help bolster our arguments.
Scott Miller, Tampa Bay Buccaneers 
Going into the 2021 offseason, Chris Godwin and Antonio Brown will enter free agency. The Tampa Bay Buccaneers will have $28 million in cap space ($175 projected salary cap for 2021) but will have only 30 players under contract. Since 2018, Sammy Watkins signed the largest average annual value free-agent contract for wide receivers ($16 million per year). The projected franchise tag value for wide receivers is $16.02 million for 2021. If the Buccaneers retain Godwin, it will leave the team with under $12 million to fill out their roster. Among their other free agents are four starters on their defensive front seven, Rob Gronkowski, and Leonard Fournette.
Godwin and/or Brown leaving the Buccaneers is a guarantee, and it opens a starting spot for a team that averaged 40.5 (No. 10) Team Pass Plays per Game. The next man up would be Scott Miller, who had the year's quietest 500-yard receiving campaign. Miller already has a role; he functions as the team's only true deep threat with a 16.1 (No. 4 among qualified wide receivers) Average Target Distance mark on 19 (No. 25) Deep Targets. He received a 42.1-percent (No. 134) Snap Share, producing a 14.5-percent (No. 40) Hog Rate and a +10.6 (No. 23) Production Premium. He's not a deep threat decoy in this offense. Tom Brady is throwing to him when he's on the field and there are positive results. This past weekend, his lone 29-yard reception was the team's only pass play that went for over 20 yards in the game.
Miller finished 2020 with 1.90 (No. 34) Yards Per Route Run and 1.93 (No. 37) Fantasy Points per Target. Before Brown joined the team in Week 9, Miller had four games with 30 or more Routes Run. In those games, he finished as WR32 or better three times, including two top-13 performances. He's a great stash candidate entering the 2021 season.
Gabriel Davis, Buffalo Bills
Chase Claypool is the only rookie wide receiver to score more touchdowns than Gabriel Davis' seven (No. 19) this season. Not bad for a player overlooked in dynasty rookie drafts because 14 wide receivers were picked before him in the NFL Draft. Davis had three veteran wide receivers ahead of him on the depth chart in Stefon Diggs, Cole Beasley, and John Brown. Despite this, he forced his way onto the field early and often. After logging a 34.5-percent Snap Share in Week 2, he never dipped under 50-percent in a game for the rest of the season. While Brown missed seven games due to a variety of injuries, Davis remained on the field full-time and played less than 90-percent of the snaps once in those seven games.
The Buffalo Bills enter the 2021 offseason with less than $1 million in salary cap space and 42 players under contract. Among their free agents are multiple offensive linemen, a couple pieces on their defensive front seven, their primary returner, and their punter. Cutting Brown creates the most cap space with minimal financial consequences. His $9.53 million cap hit in 2021 is the sixth-largest on the roster. Cutting him would leave a dead cap of $1.60 million on the books in 2021 for the Bills. The difference between the two numbers is the amount of cap space the team would save in 2021, which is $7.93 million.
Not only does cutting Brown make sense financially, it also opens up more opportunity for a younger, better player in Davis to contribute more in an offense that averaged 38.9 (No. 13) Team Pass Plays per Game. He was efficient, finishing with 2.21 (No. 11) Fantasy Points Per Target and a +15.8 (No. 15) Production Premium. He was able to average 2.07 (No. 13) yards of Target Separation, allowing him to get open downfield and see a 15.4 (No. 7) Average Target Distance. Davis may lead the team in Red Zone Targets next season too, his 12 (No. 31) being four fewer than the 16 (No. 11) logged by Stefon Diggs. The Bills foreshadowed Davis' increased red zone usage by targeting him twice in the endzone during the team's AFC Divisional round game this past weekend.
Christian Kirk, Arizona Cardinals
Christian Kirk is a perfect trade target in dynasty leagues this offseason. He has yet to play a full NFL season due to a variety of injuries, however, they are unrelated to each other. He fractured his foot in 2018. Then in 2019, he suffered a high ankle sprain on his other foot. The foot injuries were followed up with a groin strain this season. Add in a disappointing campaign where he finished with 10.5 (No. 53) Fantasy Points per Game and there is a perfect recipe for dynasty owners ready to give up on the young 24-year-old veteran receiver with an 18.8 (94th-percentile) Breakout Age.
The Arizona Cardinals have $7.43 million of cap space to spend this season and Larry Fitzgerald, an unrestricted free agent, may be calling it a career. Fitzgerald vacates 54 targets and 409 yards in this offense. It's not much, but the Cardinals have more critical areas to address on the rest of their roster than adding a veteran replacement for Fitzgerald. The team has 29 free agents this year, including six players that started 11 or more games this season. Multiple starters at each of the three levels of the defense are free agents. The offense will need starters at running back, tight end, and the offensive line.
---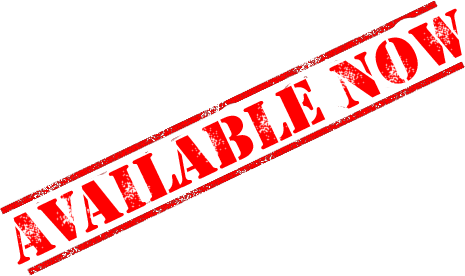 ---
Kirk suffered through inaccurate quarterback play last season. Despite creating 1.82 (No. 30) yards of average Target Separation, only 55 of his 79 (No. 52) targets were deemed catchable, good for a 69.6-percent (No. 92) Catchable Target Rate. He had 948 (No. 42) Air Yards and 19 (No. 25) Deep Targets this season, but finished with 505 (No. 35) Unrealized Air Yards. He had 14 (No. 18) Red Zone Targets that contributed to his +6.8-percent (No. 38) Production Premium. On an offense that averages 37.8 (No. 17) Team Pass Plays per Game, Kirk has potential for not only more targets, but a higher Catchable Target Rate next year.