At the end of every season, we see players explode with a few notable games and carry that momentum into the playoffs. With the playoffs now wrapped up, we'll take an early look at several players who have generated considerable fantasy football postseason hype. Honestly, it's easier to generate long lists of players that performed well and increased their stock than it is to find players who struggled. Even when we consider players who underperformed, it's often due to injury or small samples. For buzz-generating players such as Cam Akers, Marquise Brown, and Leonard Fournette, it behooves us to use PlayerProfiler's advanced stats and metrics to analyze the hot streaks they ended the 2020 season on and determine what it does to their fantasy football value going forward.
Cam Akers, RB, Los Angeles Rams
In two postseason contests, Cam Akers averaged an impressive 22.1 Fantasy Points per Game. He caught all three of his targets for an explosive 51 receiving yards and finished with two rushing touchdowns. But the main takeaway to file in our minds heading into the offseason is that he had become the workhorse in the backfield by season's end. Across the final four regular season games and both playoff matchups, Akers totaled 132 carries, 561 rushing yards, and three rushing touchdowns. That averaged out to 22 carries and 93.5 rushing yards per game. He also caught 11 of 14 targets for 147 receiving yards. As previously mentioned, it's difficult to glean too much information from his season-long opportunity and productivity metrics.
Akers averaged 16.2 Fantasy Points per Game in that six-game stretch compared to his season-long 9.3 (No. 37 among qualified running backs) average. Over the course of the full season, this would've ranked him right outside the top-10 qualified running backs behind Myles Gaskin and his 16.4 (No. 10) FPPG average. It's safe to say Akers is more talented than Gaskin. Not that we needed the extra postseason hype to feel confident in Akers heading into 2021, but the two extra games sure help. The addition of Matthew Stafford represents a clear upgrade at quarterback. That means the Rams' offensive efficiency should improve.
Leonard Fournette, RB, Tampa Buccaneers
In three postseason games heading into the Super Bowl, Leonard Fournette totaled 48 carries, 211 rushing yards, and two rushing touchdowns, also catching 14 of 17 targets for 102 receiving yards and one receiving touchdown. Dare we say he's a PPR machine that averaged 21.1 Fantasy Points per Game in that span. What happened to Ronald Jones, you ask? Well, he suffered a quad injury that nagged him heading into the playoffs. Fournette rode that wave of momentum into the Super Bowl, leading the backfield with 16 carries for 89 rushing yards and one rushing touchdown while catching all four of his targets for 46 receiving yards. Although we like that from a PPR standpoint, keep in mind that he only signed a one-year deal with the Buccaneers.
We're riding high on the "Playoff Lenny" postseason hype, but he's more of a sell high in dynasty leagues. However, we'll note that the Buccaneers supposedly want him back with the team in 2021. Based on how he finished the season, it won't surprise us if other franchises show an interest. When we consider that he may not return to Tampa, we want to emphasize that Jones, assuming health, should enter as the lead team running back. Depending on where Fournette lands, keep in mind that he'll turn 26 years old heading into the 2021 season. Although he finished 2020 with a +5.9 (No. 24) Production Premium, he only totaled 130 (No. 47) Yards Created and a 15.8-percent (No. 53) Juke Rate. Don't jump back onto the Fournette bandwagon since we have more reasons for caution and concern.
J.K. Dobbins, RB, Baltimore Ravens
We know the Baltimore Ravens waived Mark Ingram, and that's a good sign for J.K. Dobbins. However, Gus Edwards is currently a restricted free agent, and may be brought back in 2021. It seems that the Ravens prefer to use multiple running backs in their offensive system. If we recall from 2019, they gave both Ingram and Edwards rushing opportunities. That said, Edwards or another back is likely to to share the load with Dobbins.
The tricky part about playing with a rushing quarterback like Lamar Jackson is the lack of receiving opportunities. In the regular season, Dobbins totaled 24 (No. 51) targets, with 11 coming in three games. He played seven games where he earned zero or one target. That's not great. However, here's some potentially positive news. In two postseason games, he caught four of six targets for 45 receiving yards. One caveat here – five of the six targets came in the game against the Buffalo Bills, in which they played from behind almost the entire time.
Is JK Dobbins the next bell-cow in the NFL? ?

?Breakaway Run Rate (1st)
⚫️Juke Rate (5th)
?Team Run Plays Per Game (1st)
⚫️Yards Per Touch (3rd) pic.twitter.com/Udc8v6QOP9

— RotoUnderworld (@rotounderworld) February 8, 2021
Although the Ravens offense doesn't typically play from behind, evidenced by a +5.42 (No. 1) Game Script value, Dobbins deserves more opportunities in 2021. Since he's likely to share opportunities, any expectations of being a workhorse need to be tempered. However, after finishing 2020 with a +21.8 (No. 9) Production Premium and a 2.18 (No. 3) Yards Created per Touch average, expect him to carry over his impressive efficiency.
JuJu Smith-Schuster, WR, Free Agent
Currently, JuJu Smith-Schuster is an unrestricted free agent without a team. In the regular season, he earned a healthy 128 (No. 15) targets yet a low 19.6-percent (No. 41) Target Share. Given the low 5.8 (No. 106) Average Target Distance, he finished with 97 (No. 7) receptions but a mediocre 831 (No. 36) receiving yards. The ugly production translated to the efficiency metrics, lowlighted by 6.5 (No. 96) Yards per Target and averages of 1.81 (No. 53) Fantasy Points per Target. However, his +4.3 (No. 32) Production Premium demonstrated enough efficiency to inspire hope for the future.
---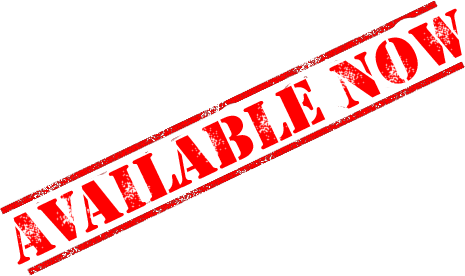 ---
In their only postseason game, the Steelers played from behind early and often. That said, Ben Roethlisberger chucked the ball a ton with 68 pass attempts. No, 68 pass attempts isn't a typo. Smith-Schuster led the Steelers with 19 targets, good for a 28-percent Target Share. He hauled in 13 of his 19 targets for 157 receiving yards and one receiving touchdown. In PPR scoring, he ranked No. 7 with 34.7 fantasy points amongst playoff wide receivers. It feels like there's little to no postseason hype surrounding him. However, if he pairs with a more efficient quarterback, he still has the talent to be a top-24 wide receiver.
Marquise Brown, WR, Baltimore Ravens
Marquise Brown, everyone's favorite receiver to hate on, finished the season strong with decent postseason production. Especially if you're in point-per-Air Yards leagues, Brown ranks as a WR1 (editors note: interesting concept). All kidding aside, don't forget about Hollywood, who averaged 16.0 Fantasy Points per Game over his final six. He hauled in 26 of his 41 targets, averaging 56 receiving yards with six total touchdowns. Those 41 targets ended up being 41.4-percent of his season-long target total and 31.5-percent of his Air Yard total. Yes, the touchdown rate led to his uber efficiency and productivity.
In both postseason games, Brown led the Ravens pass-catchers in receiving yards. Against the Tennessee Titans, he caught seven of nine targets for 109 receiving yards. Then against the Buffalo Bills, he hauled in four of seven targets for 87 receiving yards. Keep in mind that Jackson left the game with a concussion, and Brown could've produced more with Jackson healthy. Even though there's more general variance with a player like Brown, he earned the Target Share, Air Yards, and Air Yards Share we love to see with wide receivers, which eventually translated into fantasy production down the stretch.