Teams are still surprising us late in the season. The Jets have scored 34 points in three consecutive weeks and Ryan Tannehill rained holy fire down on the Jacksonville Jaguars, who looked lost without…Gardner Minshew? We'll take a look at some of these surprises in this spot as we inch closer to the fantasy playoffs. Let's use advanced stats, metrics and analytics to process the week's action and make key adjustments going forward.
Lesson One (TNF): Jonathan Williams can't do it all for the Colts
Jacoby Brissett thankfully returned to the Colts lineup after an embarrassing Week 11 loss to Miami, but his return wasn't enough to win a crucial match-up with Houston. Brissett solved one problem for the offense and provided stabilizing quarterback play, but the lack of offensive playmakers was glaring. DeAndre Hopkins and Will Fuller running all over the back end only worsened the optics.
---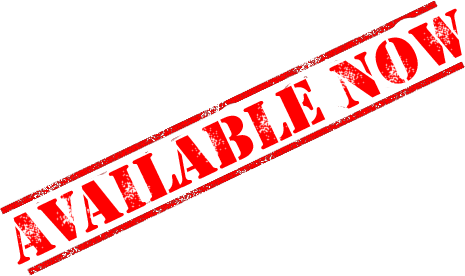 ---
Jonathan Williams was impressive for a second consecutive week with Marlon Mack nursing a fractured hand, and Williams is shockingly looking like the only Colt we can feel comfortable starting next week. The team's receiving options aren't able to keep up with the likes of talented tandems like Hopkins and Fuller, especially when this particular pair is consistently thrown open by a quarterback of Deshaun Watson's caliber.
Brissett is a serviceable starter, but lacks the "it" factor that can defy expectations when everything is on the line. It was never more evident than when he took off on fourth and seven and was taken down a yard short, ending the team's final chance at a comeback. Indy's lack of receiver depth and explosive quarterback play will need to be addressed in April if this otherwise scrappy, talented team wants to compete for the division over the next few years.
Action: Williams will be a strong DFS play in Week 13 at home against Tennessee. Jordan Wilkins and Nyheim Hines were AWOL and ineffective on Thursday night.
Lesson Two: D.J. Moore is the real deal
We talked about Courtland Sutton's youthful breakout in this spot last week. It's time we talk about D.J. Moore, who is also thriving in less-than-ideal conditions. Moore is currently the WR13, is sixth in the league in both targets and receptions and is behind only Chris Godwin in yards per touch. All this while catching balls from a hobbled Cam Newton last year and part of this year, and Kyle Allen the rest of the time. Like Sutton, his quarterback situation can only improve from here, and Moore has proven himself a true alpha.
Moore has emerged as the Panthers' first true WR1 since Steve Smith, and he has eclipsed preseason hype rocket Curtis Samuel, even while rarely finding the endzone before this week. The Panthers face off with the Redskins, Falcons, Seahawks and then the Colts in the fantasy championship. While Carolina's playoff hopes are in doubt, Moore has spike week potential and has proved more than capable of blowing up with a massive target load this past week.
Action: Moore is a screaming buy in dynasty. Additionally, his DFS potential can't get much juicier than a matchup with Washington this week.
Lesson Three: Ryan Tannehill, 2020 starter
The Tennessee Titans are trouble. No, not in trouble, for once. Ryan Tannehill has been a desperately-needed spark for a team that's now gaining ground in a winnable division. Tannehill only attempted 18 passes on Sunday, completing 14 for 259 yards and two scores. He also rushed seven times for 40 yards and two more scores. It was a total carpet bombing over Jacksonville, and the Tennessee brass have to realize Tannehill will be starting for another team in 2020 unless they lock him down.
Since Ryan Tannehill became starter, here's a list of quarterbacks (minimum four games played) who have averaged more fantasy points per game:

1. Lamar Jackson

— JJ Zachariason (@LateRoundQB) November 25, 2019
Tannehill did all this damage while Derrick Henry pounded the Jags into dust with 159 yards and two scores of his own. This is significant because the oft one-dimensional Titans offense has looked dynamic and explosive ever since Tannehill has been inserted. His 8.4 (No. 5 among qualified quarterbacks) Adjusted Yards per Attempt, 7.7 (No. 5) Accuracy Rating, and 53.3-percent (No. 1) Pressured Completion Percentage are crucial reasons why.
Action: Tannehill has morphed from waiver wire hero to every week starter. Especially with Tennessee making a late-season playoff push against fellow contenders in the Colts, Raiders, Texans and Saints. Tannehill makes for a solid cheaper quarterback option until DraftKings wises up and adjusts.
Lesson Four: Aaron Rodgers might be broken
The Packers came off their bye only to be absolutely rocked by San Francisco. Green Bay looked disjointed and jumpy, forced to dink and dunk to running backs most of the night. This was in part due to the league-best defensive line across from them and Aaron Rodgers' ongoing disconnect with his receivers. For Davante Adams to "catch" his first touchdown all season off a hot potato toss from Rodgers in Week 12 tells us everything we need to know about how the aerial attack has looked for the Packers this season.
Aaron Rodgers did not complete a pass over 10+ air yards (0 for 8) for the first time in a game he finished in the Next Gen Stats era (since 2016).

The @49ers have allowed only 4 deep completions (20+ air yards) all season, fewest in the NFL.#GBvsSF pic.twitter.com/zyBviz0Tv2

— Next Gen Stats (@NextGenStats) November 25, 2019
Rodgers started the season off mediocre by fantasy players' standards, got hot and has cooled off considerably since Week 7's explosion against Oakland. Facing San Francisco's league-best defense on the road would be enough to give any quarterback trouble, but the Rodgers magic of years past seems to come around a little less often these days.
The good news is that he can provide another hot streak as we rocket toward the fantasy playoffs. The Packers face the Lions, Redskins and Bears next before a matchup with the Vikings in the fantasy championship. If they want to secure the first round bye, Rodgers' foot will need to be fully on the gas pedal over the next couple weeks. We will surely get some #AngryRodgers after this embarrassing primetime loss.
Action: Rodgers will never be benched for our fantasy teams. With his stack options being expensive as well, he can be difficult to pony up for in DFS. Ownership on the Rodgers-Adams stack should be depressed after their letdown spot in primetime. A matchup with the Lions is next, who Rodgers is 13-5 against in his career.
Thanksgiving Slate Preview:
This holiday week brings one of the season's most cherished occasions in the Thanksgiving slate. While football fans around the world will once again be subjected to Mitchell Trubisky in an island game, Bills @ Cowboys and Saints @ Falcons both provide games ripe with both playoff implications and fantasy value.
Atlanta's identity crisis fluctuated again in Week 12 with a high-scoring loss against Tampa Bay. Their defensive tune-up did take two picks from Jameis Winston, but it wasn't enough to keep up with the errant gunslinger, who fed Chris Godwin a 7-184-2 line. It's truly impossible to tell which Bucs wideout will smash and which will crash on any given day. Luckily, the Falcons can zero in on Michael Thomas and attempt to sweep the Saints in a surprising November turn.
Buffalo looks poised and ready for a playoff run, especially with Josh Allen currently having the fifth-most touchdowns from scrimmage. Allen's game has come up significantly from 2018, and the additions of John Brown and Cole Beasley have been lights out. Fire up the Allen-Smokey connection each and every week, and especially on Thanksgiving.