The fantasy playoffs are on the horizon. Waiver strategy necessarily changes as we transition to this final part of the season. The byes are over, and so is the need to keep players whose value is derived from a basic floor of production. Fantasy benches should now be devoted to rostering upside and playing keep away. It's a great time to figure out which playoff opponents may stream which positions from free agency, and to consider pre-empting their moves. While that step is league-specific, the high-upside adds are universal. These are the players to target this week in free agency, based on their advanced stats and metrics profiles.
Devlin Hodges, QB, Steelers
The Steelers may have moved on from the boat anchor that is Mason Rudolph. Devlin Hodges himself is only valuable is superflex and two-quarterback leagues. More importantly, if Hodges can at least meet the minimum threshold of quarterback play in the NFL, the receiving options in Pittsburgh can experience a resurgence. If the Steelers continue to play Hodges and find any level of success with him, we may even be a step closer to JuJu Smith-Schuster being startable. 
Rashaad Penny, RB, Seahawks
Chris Carson had ball security issues in Week 12, putting the ball on the ground not once but twice. Seattle clearly has the philosophy that fumbling is a bench-worthy offense. Rashaad Penny saw increased opportunity as a result and absolutely capitalized on it. This has happened before, and Seattle later reaffirmed their commitment with Carson. Penny truthers have to believe that the toothpaste is out of the tube and that the Seahawks are running out of reasons to keep him on the sideline.
There is massive opportunity for a running back in Seattle. The Seahawks run the ball 30.7 times per game, No. 5 overall. In reality, Penny is worth re-adding, perhaps at the expense of Brian Hill. Though the workload is not yet secure enough for a start unless Sunshine Pete Carroll proclaims otherwise. 
Benny Snell, RB, Steelers
Benny Snell returned to action after being out since Week 4, and immediately recaptured the volume in the Pittsburgh backfield. He touched the ball 22 times Sunday, while no other back topped six touches. The team has signaled their intentions loud and clear, at least in the interim until James Conner can play. If the team moves on from Mason Rudolph, the running back target share is set to shrink considerably.
---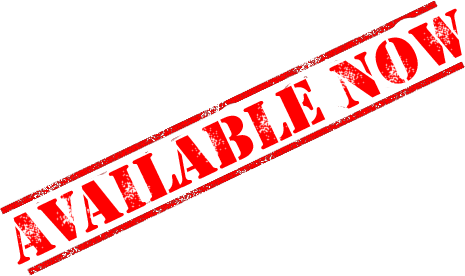 ---
Snell is not the receiver that Jaylen Samuels is, but Snell's 7.1-percent (47th-percentile among qualified running backs) College Target Share suggests that he is capable of a pedestrian level of pass catching. The back in Pittsburgh who gets the rushing work, if paired with a quarterback who has the ability to throw the ball more than four yards downfield, will be the most playable option. Snell's value is limited mostly by the eventual return of Conner, although he is still likely to see relief work. 
Bo Scarbrough, RB, Lions
Bo Scarbrough is Benny Snell without a James Conner problem. On 18 carries, he came excruciatingly close to 100 rushing yards. He won't add anything in the passing game, the floor is scary and the ceiling probably isn't high enough to stand up straight under. Still, in season long leagues, owners occasionally have to put a band-aid on it and get to the next week.
Scarbrough is certainly a viable fill-in for a team that can win the matchup at another position. He still provides more value than a Kalen Ballage or a Jordan Wilkins, who have no clear grasp on a role in their respective offenses.
James Washington, WR, Steelers
Sharing the field with Diontae Johnson, James Washington was targeted a team leading seven times. With uncertainty at the quarterback position, Washington becomes more interesting. Johnson thus far has played a nearly identical share of the snaps to Washington. Chemistry with Devlin Hodges may tip the scales and push Washington into a number two receiving role.
It's counter-intuitive that Mason Rudolph's benching would be the circumstance that leads to Washington taking a step forward, but Week 12 was a step in that direction. To make room, we would let go of any Bengals receivers not named Tyler Boyd.
Jakobi Meyers, WR, Patriots
Nine targets is validation for Jakobi Meyers. His immediate future is dependent on the continued absences of Phillip Dorsett and Mohamed Sanu, but in deeper leagues there are worse players to devote a roster spot to. Meyers has a future in the league and is in line for an opportunity in a quality NFL offense. He presents more upside than a Keelan Cole, who has already been surpassed by multiple young wide receiver talents. Meyers is an undrafted free agent who has managed to stick on the Patriots 53-man roster and has shown up when he was needed. We should be rooting for the Jakobi Meyers' of the world.
Anthony Miller, WR, Bears
The end of the season is an ideal time to capitalize on the upside of young and developing players. While Anthony Miller's season has been painful on the whole, his opportunity has spiked in the last two weeks. He had moved to a 90-percent Snap Share in Week 11, running 41 routes. He was certainly noticed by Trubisky, gaining 11 targets.
The party did not stop in Week 12 when Miller was targeted nine times, only one behind team-leading Allen Robinson. Miller's upside does more for us than the more certain production of a Sterling Shepard or a Mohamed Sanu, especially with bye weeks in the fantasy rearview mirror. 
Darius Slayton, WR, Giants
Darius Slayton is another example of a developing player with late-season upside. He is the best add of the many potentially startable waiver wire wide receivers. Russell Gage has a real role in the Atlanta offense, but his 7.7 (No. 87) Average Target Distance and general lack of involvement in the red zone cap his ceiling. Allen Hurns was able to step up after the Dolphins lost both Albert Wilson and Jakeem Grant in their Week 12 game against the Browns, but inhabits a similar short-range role in the Miami offense.
Slayton plays further down the field and does so with a level of efficiency uncommon to rookie wide receivers. His +27.0 (No. 10) Production Premium and +32.3-percent (No. 8) Target Premium identify him as a player doing more than compiling counting stats. Slayton put up a 34.1 fantasy-point, No. 2 overall performance in Week 10. Especially in leagues with longer starting requirements, his upside is too valuable to be in free agency. 
Mike Gesicki, TE, Dolphins
Mike Gesicki's role in Miami has matured. In the last four weeks he has played no less than two-thirds of the snaps, run no less than 22 routes and seen no fewer than six targets. He spiked up to a 94 percent Snap Share in Week 11, running over 40 routes. He also now owns a 69.0-percent (No. 9) Route Participation mark. Throwing more fuel on the Gesicki fire, his looks are not of the Cameron Brate dump-off variety, with seven (No. 6) Deep Targets.
Gesicki is trending towards being an every-week starter at the right time. He is more worthy of a roster spot than Ryan Griffin. Griffin's role has been less consistent than Gesicki's. His peripheral numbers, including a 6.0-percent, (No. 40) Hog Rate, 33 (No. 27) targets and three (No. 20) Deep Targets paint a picture of someone that is just a guy. Gesicki playing a full load of snaps will outperform Ryan Griffin nine times out of 10.