Among all positions in fantasy, wide receiver remains the hardest to evaluate on a week-to-week basis. Wide receivers compete with more of the same position on the field at one time. Unlike running back and quarterback, they see far less opportunity in a game. Understandably, this makes the wide receiver landscape substantially more difficult to project week in and week out. Small nuance in the way gamers evaluate week to week match-ups can be monumental. With that said, evaluating wide receiver match-ups against total team defense is obsolete. Where the true value lies is in deciphering the wide receiver versus cornerback battles that ensue from week-to-week. Using advanced stats, metrics and analytics, this series will break down the top wide receiver vs cornerback match-ups each week. Identifying these marquee match-ups will give fantasy gamers an automatic edge in their line-ups.
Julio Jones, ATL vs Carlton Davis, TB
The legend of Julio Jones vs Tampa Bay is one as old as time. Since being drafted, Jones has taken the field against the Bucs 14 times. In nine of those games, he's recorded 110 or more receiving yards. In eight of those games, he's recorded one or more touchdowns. Most recently, in his last two outings against them, Jones went off with 19 receptions for 588 receiving yards and a score, but I digress. Every season is different and fantasy gamers shouldn't bank on previous single-game samples. However, what we can bank on is the actionable data of his matchup with Carlton Davis.
---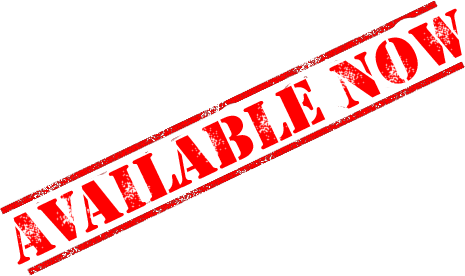 ---
On 279 (No. 49 among qualified cornerbacks) Routes Defended, Davis has allowed 35 (No. 41) Receptions for 399 (No. 35) Receiving Yards and four (No. 61) touchdowns to opposing wide receivers. Davis has been fairly stout on a per play basis, allowing 11.4 (No. 17) Yards Per Reception and 6.4 (No. 16) Yards Per Target Allowed. However, we can attribute that to a moderate rate of opportunity thrown his way, as he only has a 22.2-percent (No. 38) Target Rate and 65 (No. 51) Targets Allowed.
Davis has surrendered an average of 17.8 fantasy points in his last three contests. That's considerably higher than his 12.5 (No. 57) Fantasy Points Per Game on the season. Jones is among the most targeted wide receivers with 91 (No. 9) Targets and a 23.1-percent (No. 24) Target Share. With that said, his 19 (No. 6) Deep Targets are what give this matchup the high ceiling. Davis has a 4.8-percent (No. 72) Burn Rate on all targets with an average of 1.25 (No. 49) yards of Target Separation. Jones will eat chunk yardage down the field, and Davis' propensity to give up touchdowns make this the lock button play of the week.
Jarvis Landry, CLE vs Jomal Wiltz, MIA
Jarvis Landry has hit his stride over the last few weeks and it couldn't have come at a better time. Since Week 9, he's averaging 10 targets, 64 receiving yards and has scored a touchdown in each of the last three games. On the season, Landry has been among the most stable receivers in terms of volume with a 25.4-percent (No. 12) Target Share on 84 (No. 14) Targets. He's logged 49 (No. 19) Receptions for 695 (No. 17) Receiving Yards and 3 (No. 126) touchdowns, and he's maintaining his production pace while playing alongside Odell Beckham. Nonetheless, Landry is in a prime spot in Week 12 to continue his fantasy surge, facing off against Miami's Jomal Wiltz.
Wiltz's profile has nothing to suggest he'll be a challenge for Landry. On 114 Routes Defended, he's allowed 18 receptions for 214 yards and four touchdowns. The low totals on opportunity and production aren't concerning because it's not an indictment on Wiltz as a defender. Instead, it's correlated with a lack of usage. Wiltz averaged  a 36.9-percent Snap Share prior to Week 10. With the duo of Xavien Howard and Aqib Talib both on injured reserve, Wiltz is forced to see increased playing time and he's being tested immediately.
The small sample size of play on Wiltz shows he's allowing opposing receivers a 64.3-percent Catch Rate on 11.9 Yards Per Reception. The most notable of Wiltz metrics are his 2.48 yards of Target Separation he's allowing. Landry averages 14.2 (No. 33) Yards Per Reception with 282 (No. 5) Yards After Catch on the season. His ability to turn his 9.4 (No. 74) Average Target Distance into plus yardage after the catch is a key component for a top wide receiver play in Week 12.
Jamison Crowder, NYJ vs Nevin Lawson, OAK
When life hands us lemons, we play the matchups and dominate our fantasy week. Such is the case with Jamison Crowder in Week 12. Crowder has been the only constant in New York outside of Le'Veon Bell and hasn't disappointed. With a 24.3-percent (No. 17) Target Share and 73 (No. 23) Targets, Crowder has converted his opportunity into 53 (No. 13) Receptions for 562 (No. 30) Receiving Yards and three (No. 199) touchdowns. He has exploited some soft matchups over the last few weeks and gamers have cashed in. Fortunately, he's seeing another soft matchup against Nevin Lawson and the Oakland Raiders.
Lawson has been thrust into action as the starting nickel corner while Lamarcus Joyner deals with a hamstring injury. This year, he's only seen action in three games with a 27.2-percent Snap Share. On 43 Routes Defended he's surrendered four Receptions for 35 yards while allowing an 8.8 Yards Per Reception average to opposing receivers. Those totals seem low, but with opportunity context, we see his four receptions allowed are 50-percent of his total targets thrown his way. Furthermore, his 18.6-percent Target Rate on that opportunity shows he hasn't been on the field enough to have an impact.
Oakland's defense ranks No. 23 in passing DVOA per Footballoutsiders. Over the past three games, Crowder has logged three consecutive top-15 fantasy finishes against the No. 26, No. 28, and No. 32 ranked passing DVOA units in WAS, NYG and MIA. With the upward trajectory of quarterback play from Sam Darnold, Crowder's ceiling has risen to a top-12 play in recent weeks. Going against Lawson elevates his ceiling even further. Expect the Jets to lean on his opportunity share and his 91.4-percent (No. 9) True Catch Rate to move the ball plenty this week against Lawson.
D.J. Chark, JAC vs Adoree' Jackson, TEN
D.J. Chark has monopolized the Jaguars opportunity share and become one of the league's best wide receivers. On the season, Chark's 24.1-percent (No. 21) Target Share on 84 (No. 14) Targets have yielded massive production. His 51 (No. 17) Receptions for 796 (No. 10) Receiving Yards place him in the top 20 among all wide receivers this season, all while the Jaguars have had a 60/40 run to pass ratio. Last week, Chark continued dominance with Nick Foles back under center and saw his highest target total of the season with 15. He turned that opportunity into 104 receiving yards, two scores and 30.2 (No. 2) Fantasy Points. This week's matchup against Adoree' Jackson looks to yield similar results.
Jackson was caught shadowing Tyreek Hill in his last game. If there's anything we can pull from the outcome, it's that he crumbles against the likes of speedy receivers who see big volume. He allowed Hill to log eight receptions for 122 receiving yards and a touchdown. This year, Jackson has given up 41 (No. 60) Receptions for 471 (No. 49) Yards Allowed and two (No. 24) touchdowns. He's allowing opposing receivers 11.5 (No. 21) Yards Per Reception on a 67.2-percent (No. 59) Catch Rate to rank among the worst in coverage on a per play basis.
The true value hinges on Chark's usage and production. In his two games with Foles, he has averaged four receptions, 125 receiving yards, one touchdown and 27.5 Fantasy Points Per Game. Jackson is just the vessel in which Chark delivers his performance, and what an easily exploitable vessel Jackson is. Chark's 21 (No. 3) Deep Targets and 232 (No. 13) provide an added layer of big-play expectancy for fantasy gamers to feel great about.