Welcome to championship week. Hopefully you still have some season-long teams fighting for glory. Either way, there's another fun week on deck for daily fantasy football tournaments. As per usual, I will remind everyone the focus of this Quarterback-Wide Receiver Stacks series is to utilize the outstanding advanced stats and metrics here at PlayerProfiler to identify intriguing quarterback-wide receiver combinations from the same NFL team to roster. When stacking, we put our teams in a position to capitalize on the positively correlated nature of fantasy point scoring between QB and WR teammates. For both positions, we want Game Script to be negative for our players, so it makes sense to play teammates sharing what we expect to be Game Scripts conducive to scoring fantasy points. In this unpredictable world, there are benefits to reducing the number of games you need to "get right."
Week 15 Recap
We started the week with a boom by going with Kyler Murray and DeAndre Hopkins. They were electric. Murray threw for 400 yards and three touchdowns while also chipping in another 30 yards and a score on the ground. Hopkins commanded 11 targets, more than twice any other receiver. He turned those into nine receptions for 169 yards and a touchdown. Murray finished with 38 points and Hopkins with 34 points. Murray was only the fourth-most popular QB play as well with a sub-10 percent rostered percentage.
Jared Goff and Robert Woods made up the second stack since we anticipated the Rams would keep throwing in positive Game Script against the hapless Jets. Instead, we got better Game Script than expected with the Rams trailing all day and being forced to throw. Unfortunately, that didn't go so well. Goff threw for 200 yards and two touchdowns, but overall had a quiet 16 points. One of the touchdowns did go to Woods, who had a nice day leading the team in targets. He also added a 40-yard rush. He hit 21 points.
Finally, the third stack featured Mitchell Trubisky and Allen Robinson. The Bears moved the ball well all game as they got the victory over the Vikings, but much of that came from David Montgomery on the ground who carried it a staggering 32 times. Trubisky only threw the ball 21 times, way down from his seasonal average. He did run eight times, but never found the end zone. Robinson was efficient, logging four receptions for 83 yards, but we were hoping for more than five targets. Trubisky finished with 14 points and Robinson with 12 points.
Deshaun Watson & Brandin Cooks
In this series, we have loved Deshaun Watson all year, so it seems fitting to close by featuring him. Due to lack of a quality supporting cast, especially on defense, Houston's win-loss record greatly understates how good Watson has been this year. His 4,134 passing yards ranks No. 2 among qualified quarterbacks, the vast majority of which has come through the air rather than YAC evidenced by his 2,429 (No. 3) Completed Air Yards. These are volume stats, but given his 472 (No. 13) attempts, it's clear he's not accumulating junk yards by throwing it a million times per game. This is despite an 81.9-percent (No. 28) Protection Rate, giving him no time in the pocket.
He leads the league in with 8.8 Yards per Attempt and his 88.5-percent True Completion Percentage is the No. 3-ranked mark. Add that to the fact he's a top 10 rusher across carries, yards, and touchdowns, and he is truly doing it all this year. With a soft matchup at home against the Bengals, this looks like another big week.
---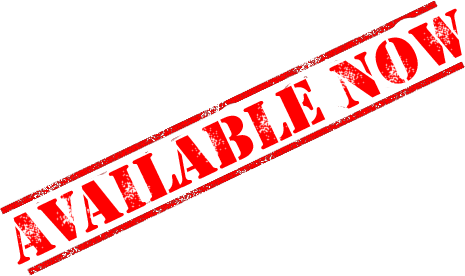 ---
Brandin Cooks is still the WR to pair with Watson for the highest floor and ceiling. Keke Coutee and Chad Hansen have made some plays and caught some touchdowns since Will Fuller's absence from the lineup, but Cooks is the top target when he's been on the field. Fully healed from the neck injury, Cooks is set to smash at only $6.2K this week on DraftKings.
Matt Ryan & Calvin Ridley
Looking through the Vegas over/under's for this Sunday slate, one game jumps out as a major outlier. The Falcons-Chiefs game total is set for 54 points. No other game hits 50. The Chiefs drive a lot of that projection with their unstoppable offense, but the Falcons offense is certainly capable of sustaining a shootout environment. The Falcons have been ignoring the run game of late, instead opting to air it out. In games without Jones, the entire offense flows from Matt Ryan to Calvin Ridley.
Given the drool-worthy game environment, it's natural to want to stacks the Chiefs. The issue with playing the Chiefs is the same it's been all year: cost. Patrick Mahomes, Tyreek Hill, and Travis Kelce are all the most expensive options at their positions at over $8.5K. There's no way to play all three, and deciding between Hill and Kelce leaves too open a hole in the target distribution.
The play this week is to game stack using Matt Ryan at $5.8K to salary save. Playing Ryan with Ridley and one of Kelce or Hill allows fantasy gamers to get maximum shootout exposure without having to make untenable sacrifices with the rest of the lineup.
Andy Dalton & Amari Cooper
To wrap up, we go down to Dallas for the budget stack of the week. Andy Dalton and Amari Cooper are both under $6K this week facing the Philadelphia Eagles at home in a dome in a game with the second-highest total on the slate. We know Dalton isn't a prolific passer, but his price doesn't require him to be to return value. If he hits 20 points and allows you to get premium studs across the board, more often than not you'll be pleased with the results.
Pair Dalton with Cooper this week since he's still the top receiver in this offense. CeeDee Lamb and Michael Gallup have been making plays over the last few weeks and are viable stacking combinations as well, but Cooper's 8.2 targets per game rank No. 13 among qualified wide receivers. We're banking on that volume in a game like this to be the best bet to maximize upside.