Entering the fantasy playoffs, the Buy Highs and Sell Lows will act as something of the deepest starts and saddest sits. The Buy Highs are players who are on the fringe of being roster-worthy, but who the advanced data and metrics actually show is worth starting. On the other hand, Sell Lows will be players who may have some name-brand value that it's time to move on from and sit or cut outright.
Buy High
Chad Hansen, WR, Houston Texans
Like Keke Coutee before him, Chad Hansen is just a guy hanging out on the same field as Deshaun Watson. Also like Coutee, that's enough to make Hansen a viable Flex play every week. Since the Texans lost Will Fuller, Hansen has averaged 41 routes run per game and has two contests with Snap Shares above 98.0-percent. In those same games, Coutee has averaged just 38.7 routes per game and has a peak Snap Share of 85.5-percent. He only has three more targets than Hansen, who is averaging a respectable 5.7 looks in the passing game weekly. Neither Hansen nor Cooks have separated themselves as the clear second option for Watson. That puts both in play in the final week of the fantasy regular season.
Irv Smith, TE, Minnesota Vikings
Things keep trending in the right direction with Kyle Rudolph looking likely to miss the final week of the fantasy regular season. Last week, with Rudolph sidelined, Irv Smith set new season-highs with an 88.9-percent Snap Share and 35 routes run. The Snap Share was also the second-highest mark of his two-year career. The former second-round selection out of Alabama is beginning to become a weekly fringe-TE1 option and this development shouldn't be the least bit surprising.
Put into context, Smith's 36th-percentile College Dominator Rating rating may actually be a positive indicator. He was playing alongside two future first-round receivers and two more receivers who may go in the first round of the 2021 NFL Draft. At tight end, Smith accounted for 14-percent of the receiving volume on a team with four potential first-round players. Unsurprisingly, he made up for decreased volume with incredible efficiency. Smith's 16.1 yards per reception in his junior season ranks in the 86th-percentile among qualified tight ends. He then went out and ran a 4.63 (87th-percentile) 40-yard Dash. At 6-2 and 242-pounds, that gives him a 102.0 (71st-percentile) Speed Score. Smith has the athleticism and efficiency history to make the most of a solid role this week. He remains the best streaming option if available and a sneaky upside play at tight end.
Sell Low
Chris Godwin, WR, Tampa Bay Buccaneers
Chris Godwin is the first repeat Sell Low of the year, but he continues to be a player who entices with his name-brand value and disappoints with his on-field production. Godwin has played in six games with Antonio Brown as his teammate. He has seen a Target Share north of 20-percent in just one of those games and has never surpassed a 22-percent cut of the target pie in those games. On the year, he does not have a single game with 100 receiving yards or even 100 Air Yards. With the additions of Rob Gronkowski and Brown to this team, Godwin has simply not been able to draw targets in the face of steeper competition for looks. His 18.7-percent Target Rate is the 119th-ranked mark among qualified wide receivers.
---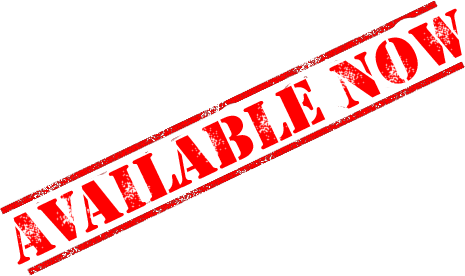 ---
At the end of the day, Godwin may be someone that fantasy managers have no choice but to start. However, he remains nothing more than a high-upside WR3. Players with more secure roles such as Brandin Cooks, Cooper Kupp, and Corey Davis can all be safely started ahead of him. Godwin is one of the hardest players to sit this week, but the numbers simply don't add up to him being a good fantasy play.
JuJu Smith-Schuster, WR, Pittsburgh Steelers
JuJu Smith-Schuster is another player who carries some brand equity under his belt and has posted notable weeks. Like Chris Godwin, fantasy managers with the strongest wills should keep him on the pines. Smith-Schuster may still be able to draw targets, but the value of each look is greatly diminished by two factors. The first is his 5.5 (No. 104) Average Target Distance mark. He might as well be playing David Johnson's role as a receiver with no carries to speak of.
The second factor is his inability to generate much on each target. If Smith-Schuster were racking up yards after the catch on each reception, he would be able to make up for the low value of his role. That simply isn't the case. His 4.2 YAC per reception ranks No. 37 out of 78 receivers with at least 50 targets on the year. With the ball in his hands, he is just average. There is simply zero upside outside of touchdowns for him. He is an easy sit in fantasy championships.