Two weeks remain in the traditional fantasy season. It was, by all accounts, a decimating year for quarterback injuries, with plenty more affecting the other positions. However, another perennial happening came to pass. Second-year players improved on their rookie efforts and came into their own as NFL producers. We won't be the ones to effuse praise for Lamar Jackson in this spot, because we already know how good he is. Though there have been some players frequently highlighted in the 'Lessons Learned' series, and those players deserve some extra credit. Let's take a look at the advanced stats, metrics and analytics to understand the leaps these young players have made in their second efforts.
Josh Allen, Buffalo Bills
Panned by many as a bad pick for Buffalo following the 2018 draft, many of Josh Allen's detractors were largely proven right after a 17.2 (No. 18 among qualified quarterbacks) Fantasy Points Per Game effort. Through 13 weeks of his second season, he is the QB7 on the same scale. Allen has cut back on the turnovers (by his standards) and become a more efficient passer in his second season. He has attempted five more passes per game this season on average and has thrown higher quality balls. He's brought his adjusted yards gained per pass attempt up from 5.4 to 7.0 this year. The additions of John Brown, Cole Beasley and rookie tight end Dawson Knox have all benefited Allen's improvement. This group has been a massive upgrade over Zay Jones, Robert Foster and Kelvin Benjamin. Go figure.
---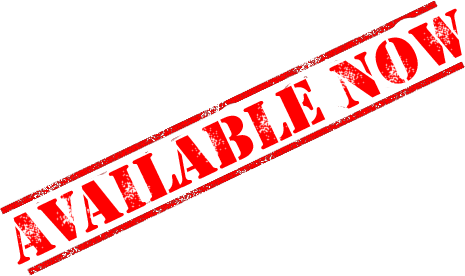 ---
Allen's rushing ability only amplifies his productivity. He's carried the ball 83 times, a mark behind only Lamar Jackson. He's scored seven touchdowns on the ground, in large part due to his 17 red-zone carries. Those touchdowns, on top of 35.2 rushing yards per game, help to forgive some of the gun-slinging turnovers Allen still has a tendency to produce. As we've seen with Jameis Winston, it's okay for a quarterback to be mistake-prone if they can back it up with more production when their team falls behind. Allen heads into year three with a bright outlook, especially with young players such as Dawson Knox and Devin Singletary experiencing success in their own rookie seasons. As fantasy shifts more toward quarterbacks such as Lamar Jackson, Dak Prescott and Russell Wilson, keep Allen in mind heading into 2020.
Nick Chubb, Cleveland Browns
Super Bowl bets on the Browns have faded away like tears in rain, but Nick Chubb leads the league in carries and rushing yards. He's delivered in his sophomore campaign, coupling efficient running with top-five marks in red zone touches, surprising given Cleveland's offensive impotency for much of the season. He has been the lone bright spot for the team outside of a solid year for PPR back Jarvis Landry. While Kareem Hunt has siphoned off some of Chubb's run game usage and touchdown equity, Chubb is still seeing a healthy 18 carries per game.
Hunt's arrival has impacted Chubb more directly in the passing game. Chubb averaged 3.3 targets per game before Hunt's arrival in Week 10, and just 2.2 afterwards. This might not seem glaring, but those targets reflect the snap share Hunt has siphoned off since his return. It's nothing like a 50-50 timeshare, but Chubb's bellcow usage does take a true hit from Hunt. Chubb still only faces real competition from Derrick Henry and Christian McCaffrey for the rushing title, and Hunt's future (like many in Cleveland) is in flux after their rocky season. Chubb remains an upper-echelon asset in dynasty, who turns 24 at the end of this month.
Courtland Sutton, Denver Broncos
Courtland Sutton has followed the Allen Robinson career arc for much of his young career, with his talent being suppressed by mediocre quarterback play. The late-stage arrival of Drew Lock might signal better times ahead but even so, Sutton emerged into a full-fledged stud in his sophomore season, regardless of who was under center. The SMU product saw at least six targets in all but one game this season. In his one sub-six target game, he lit up the Chargers for a 4-74-2 line on five targets. He averages 15.9 (No. 14) yards per reception, 9.6 (No. 16) yards per target and 2.60 (No. 13) yards per route run. Again, all this is with Joe Flacco, Brandon Allen and now Drew Lock calling the shots.
Sutton has made dynamic plays almost every week, consistently pulling down highlight-reel catches, many coming in the end-zone. This took place while Sutton, far and away Denver's most dangerous weapon through the air, was matched up with opposing defenses' best corner. He just turned 24, and heads into 2020 on the back of a top-20 wideout season and new friends in Lock and Noah Fant in tow. The future is bright for Sutton, and he remains a premier buy-high or steady hold in all dynasty formats.
D.J. Moore, Carolina Panthers
One of the offseason's biggest debates centered on D.J. Moore and Curtis Samuel's respective ADPs and where they should be drafted. The Cam Newton debacle dampened hopes for either wideout to have a good season, and yet Moore crushed all the same. Moore is top-six in receiving yards per game and has paced Samuel in targets 121-89 through 14 weeks. That debate is settled. Moore has athleticism in spades and the usage is there as well; he's top-five in targets and top-seven in Target Share through 14 weeks. The athleticism shines through when we see the other numbers, with around 30-percent of Moore's receiving yards coming after the catch.
Moore will head into next season as the clear top wideout in Carolina, and changes are coming. Kyle Allen will not be under center, would should only improve the quality of targets for Moore. Newton is reportedly on the way out too, so it's uncertainty at head coach and quarterback for the Panthers, who have a top-eight talent configuration on offense. Moore is still 22 years old, so his future in dynasty is blindingly bright. Only a true haul should pry him from the hands of those who have him. He remains a strong buy, especially if the Panthers end the season on a down note offensively.