Though Aaron Rodgers has been excellent in good match-ups, he missed his shots against Washington. They hurried him seven times and held him to just 11.4 points, far below what many needed to advance in the playoffs. Like Rodgers, many other busts killed playoff hopes. To those still in the hunt for first place (and to DFS grinders), the advanced metrics on PlayerProfiler help us see bounce-back opportunities.
Quarterback
Russell Wilson (10.6 points, QB27)
From Weeks 1-6, Russell Wilson's per-game averages were 31.5 pass attempts, 284 passing yards, 2.33 passing touchdowns, 25 rushing yards, 0.5 rushing touchdowns, zero interceptions and 25.87 fantasy points
From Weeks 7-14, those averages have dropped to 33 attempts, 245 passing yards, 1.7 passing touchdowns, 23 rushing yards, zero rushing touchdowns, 0.7 interceptions and 17 fantasy points
While Wilson's pass attempts and rushing yards are similar, the rest of Wilson's production dipped. In good news, Wilson still ranks top-five in:
---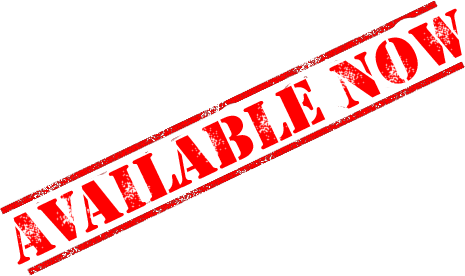 ---
Through the eyes of the metrics, Wilson is still an elite quarterback. It hurt playing against Baltimore in Week 7, San Francisco in Week 10 and a rejuvenated Los Angeles Rams team in Week 14.
However, Wilson draws prime matchups against Carolina this week and Arizona in the fantasy Super Bowl. It's time for him to flex his Wilson magic.
Aaron Rodgers (11.4 points, QB24)
As much as people want Aaron Rodgers to still be an every-week QB1, he just isn't that guy anymore. He's too volatile and match-up-dependent.
Rodgers has four top-three finishes this season, but those came against Philadelphia, Oakland, Kansas City and the New York Giants.
In all other weeks, his finishes were: 23rd, 17th, 24th, 11th, 24th, 22nd, 23rd and 24th. Though Rodgers' 104.7 (No. 8) True Passer Rating and 25 (No. 2) Money Throws are great, his negative-2.0 Production Premium and 10.4 (No. 4) Weekly Volatility marks are alarming.
At this point, we know who Rodgers is. He's an elite game-manager with the ability to take advantage of poor defenses. Unfortunately, he plays against a Chicago team that is fifth-best in limiting quarterbacks in Week 15.
Wide Receiver
Davante Adams (8.1 points, WR54)
Even with Aaron Rodgers' fourth-worst Weekly Volatility rating, Davante Adams has been relatively reliable. His 7.3 (No. 48) Weekly Volatility mark and 15.8 (No. 14) Fantasy Points Per Game are solid.
Granted he's only cracked the top-12 or the 20-point mark twice this season, but he's still been a serviceable fantasy receiver.
Moreover, Adams' 28.6-percent (No. 3) Target Share gives him a safety net. It's difficult to find this high of a target share.
Yes, we have to lower his ceiling of Davante Adams because of Rodgers' struggles. He's not a locked-in WR1 each week. Instead, he's a top-15 wide receiver with top-five upside.
Given his match-up against Chicago this week, expect a similar outing to Week 12's matchup against San Francisco. Adams will likely earn 10-plus targets and compile a decent amount of fantasy points.
Julio Jones (11.6 points, WR41)
Yet again, Julio Jones is in a touchdown drought. After starting the season with four touchdowns in three games, he's since totaled zero touchdowns in nine games.
Even with 23 (No. 4) Deep Targets and 773 (No. 4) Completed Air Yards, his four (No. 212) total touchdowns and 69 (No. 12) receptions have hurt his point totals.
He's eclipsed 20 points one time since Week 3, while ranking lower than WR30 four times. Yes, his 16.2 (No. 10) Fantasy Points Per Game is good, but it's not like his 20.4 (No. 5) average from 2018.
Additionally, Jones faces off against San Francisco this week. Should we expect that Atlanta can take advantage of the 49ers like Drew Brees did? Of course not.
However, if Calvin Ridley is out, we can expect more targets to go Jones' way. His 18.4-percent (No. 5) Hog Rate shows that Matt Ryan still looks his way when he's available.
Tyler Lockett (8.3 points, WR53)
Tyler Lockett got us all again. With that being said, he at least put up 8.3 points instead of a zero-point outing like we saw in Week 13.
Lockett does have back-to-back games with 27 routes run, but he only earned nine targets in those games.
Because of his 21.-7-percent (No. 31) Target Share and awful 11.4-percent (No. 73) Hog Rate, we can't trust Lockett on a week-to-week basis.
This explains his 11.0 (No. 8) Weekly Volatility. Yes, his upside remains. He's won weeks this season with 32.4 points in Week 3 and 40.2 points in Week 9.
Even with his high-volatility though, he matches up against Carolina this week and Arizona in the fantasy Super Bowl. Rank him as a WR2/WR3 with week-winning potential.
Running Back
Alvin Kamara (6.3 points, RB52)
This one had to hurt. A mere 6.3 fantasy points from Alvin Kamara in a playoff-matchup.
Even though he earned a 77.9-percent Snap Share and 19 opportunities, he totaled 43 scoreless yards. The Saints somehow put up 46 points against the 49ers without Kamara producing. Hopefully those who drafted him had a first-round bye to escape his worst game of the year.
On the season, Kamara still flexes 211.5 (No. 8) Weighted Opportunities, 71 (No. 9) Evaded Tackles and 16.9 (No. 9 ) Fantasy Points Per Game. His next game is another difficult match-up against Indianapolis.
Even though his 0.85 (No. 54) Fantasy Points Per Opportunity ranks far below his 1.16 mark from 2018, we have to follow the volume. Kamara's earned at least 19 opportunities in each of his last four games.
Saquon Barkley (9.7 points, RB34)
Yes, Saquon Barkley only totaled 67 yards on 21 opportunities. However, he still received 20-plus opportunities.
We know Barkley's season hasn't been perfect, due to a 60.4 (No. 48) Run Blocking Efficiency rating and his high-ankle sprain. However, he draws the perfect match-up against the Dolphins this week.
With an 89.5-percent (No. 2) Opportunity Share and a plus draw against a Miami team giving up 3.96 fantasy points above the mean (No. 5) to opposing backs, we're all in on Barkley this week.
Leonard Fournette (9.3 points, RB36)
Like Saquon Barkley and Alvin Kamara, Leonard Fournette also disappointed with a high-touch share. Even with 15 carries and six targets, he only gained 63 yards.
Also like Barkley, Fournette's 89.4-percent (No. 3) Opportunity Share is massive. This week he plays against the Raiders, who give up 2.26 fantasy points above the mean (No. 8) to opposing running backs.
Tight End
Austin Hooper (5.4 points, TE32)
Although Austin Hooper only caught two passes for 32 yards, he wasn't as big a bust as expected. Remember that this was his first game back from an MCL sprain.
In this game, he still earned a 69.7-percent Snap Share, ran 24 routes and earned 6 targets. That's inspiring for his Week 15 upside.
Though he plays against San Francisco in Week 15, it's possible that Calvin Ridley misses time and his targets increase. We're starting him either way.
Jack Doyle (4.7 points, TE36)
After signing a three-year, $24-million extension on Friday, Doyle put up a dud. He struggled even with the extension and the absences of T.Y. Hilton, Eric Ebron and Chester Rogers.
He turned six targets into two receptions for 27 yards. He wasn't playing against an elite defense either, struggling against Tampa Bay's weak secondary.
Still, it's important to note that Doyle ran 61 routes in the last two weeks and earned 17 targets. That's difficult to find in the tight-end position and he should be needed to compete against the Saints.