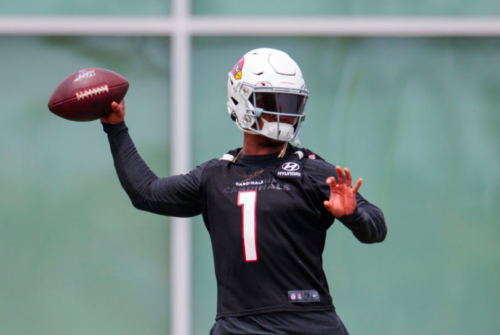 The criteria for becoming a top quarterback in both real and fantasy football is changing. Passing volume is at a historic high, with 12 passers crossing the 4,000 yard mark in 2018. Yet, a decade ago there were only six commanding that amount of passing volume. Deciding which QB to draft is less about passing volume and more about their ability to create upside on their own. Fantasy gamers need players like Cam Newton and Dak Prescott. Someone who will call their own number in the red zone, or tuck and run when a receiving option isn't available. It's no coincidence that the top 12 QBs in fantasy are running the ball over 50 times a season. Looking for this trait is a great way to find upside in a late round redraft pick. Kyler Murray's advanced stats, metrics and analytics profile points to him being a top ten fantasy football quarterback in all formats. 
Historical Comps 
Rushing quarterbacks present both unique big game potential with weekly upside and a more stable floor. For example, Cam Newton and Jared Goff finished with similar Fantasy Points per game in 2018. Cam was a QB1 in 57-percent of his games. He was only outside of the top 24 seven-percent of the time (one game). On the other hand, Goff was a QB1 43-percent of the time and outside of top 24 in 12.5-percent of his games. Rushing QB's also often perform well in their first year in the NFL. In the past ten years, six players that have been drafted in the top fifteen picks recorded at least fifty rushing attempts in year one. 
These top six players averaged a year one fantasy finish of QB9. Their success is head and shoulders above other QBs drafted in the first 15 picks, who averaged a rookie year finish of QB18. Kyler Murray will be this year's inductee into the former grouping. He likely won't see the 140 attempts for 1,001 yards that he saw last year. It's still a safe bet that it continues to be a big part of his game. He profiles as a player more than capable of repeating the success of players like Cam Newton and Robert Griffin III. Both of whom recorded top-five fantasy finishes in their rookie years. 
Air Raid Comparisons
Kyler Murray also enjoys the unique advantage of playing with head coach Kliff Kingsbury. A member of the Mike Leach coaching tree, Kingsbury is expected to implement the Air Raid offense. Oklahoma, Murray's alma mater, ran similar offensive concepts. He's not dealing with the same learning curve of adjusting to a new NFL offense that most rookies face. 
---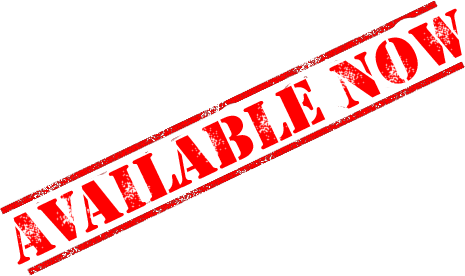 ---
The Air Raid offensive philosophy hasn't yet been fully implemented in the NFL. We've seen systems implemented in Kansas City, Los Angeles, New England, San Francisco, Chicago, Cleveland, and Philadelphia that use Air Raid concepts. Due to the QB-friendly nature of these systems, the corresponding signal callers finished no worse than 16th in Adjusted Yards Per Attempt. Being a young player in a friendly system who's also capable of rushing makes Murray a desirable fantasy asset.
Plays Run and QB Points
Another Kliff Kingsbury trademark is a high pace of play. In the last three years, Kingsbury's Red Raiders averaged over 80 plays per game. That pace was near the top of the NCAA. Even the explosive offense Kyler Murray came from at OU was only running about 65 plays per game. Plays run and QB points have a very real connection in the NFL.
Players in the top group produced 34 weekly Top 10 performances. Meanwhile, players in the bottom group produced only 16. In 2018, the top group's average score of 383 fantasy points fell between QB6 and QB7 on the season. Being on a team that runs more plays is a clear advantage. Despite what the "Air Raid' name implies, Kingsbury's teams have not been especially pass heavy. In the last three years, his teams have averaged about 57-percent pass plays. That's a mid range percentage for the NFL. If the Cardinals are running close to 70 plays a game, Murray could be looking at 35 pass plays a game even at that rate. Over a full 16-game season, that's 560 potential attempts. 
This group all had over 500 pass attempts in 2018. No player who had over 30 rushing attempts finished outside of the top twelve. Depending on what Murray is able to do as a runner, the ceiling could be much higher. If he's also able to continue to be a hyper-efficient passer, he'll outperform his ADP in a league shifting way. 
Conclusion
Kyler Murray is going outside of the top 100 picks in FFPC drafts and outside the top ten at his position. In the back half of round eight, the risk of a year one flop is outweighed by the more likely scenario of year one dividends. There isn't a real example to point to in the last ten years of a player with his profile flopping. Larry Fitzgerald and Christian Kirk are excellent targets for a young QB. He also has a premier pass catching back in David Johnson. Last but not least, Coach Kingsbury is clearly interested in scoring a lot of points. The one deficiency the Cardinals have is the offensive line. Murray's mobility and abundance of weapons will be a great help to him in masking this team weakness. Deshaun Watson, Dak Prescott, and Russell Wilson all play behind poor pass blocking lines. Protection Rates ranging from 22nd to 28th haven't kept them from being valuable fantasy contributors. Don't miss out on Murray in drafts this year.