Training camp is officially underway and coaches around the league are taking their first cracks at starting the wrong players. What do their decisions and the off-season hype they generate mean for fantasy? After reviewing the advanced stats, metrics, and analytics, which players can make good on the hype and which are all smoke?
Lamar Jackson, QB, Baltimore Ravens
Ravens head coach John Harbough, "Take the over" when asked if Jackson could top Cam Newton's 139 career-high.
Source: Aditi Kinkhabwala on Twitter
The premise of this question is odd in its own right. Lamar Jackson carried the ball 147 times while starting seven games. In those seven starts, he averaged 17 carries per game. At that pace, he'd hit 272 yards in a full season. There's no doubt that Baltimore plans on scaling his rushing volume back, but Harbaugh knows what makes Jackson special.
Jackson will set the rushing attempts record for a passer if he plays a majority of the Ravens games. Even if he takes away a third of Jackson's rush attempts per game, Jackson would wind up with 181 carries, crushing his record-setting rookie campaign.
---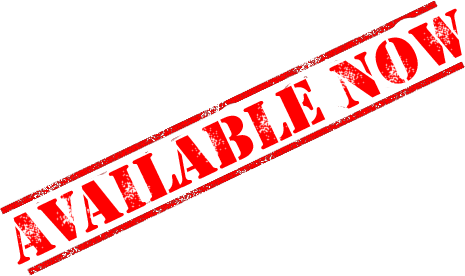 ---
That kind of rushing production out of a passer gives the term "Konami Code" a whole new meaning.
Conclusion: Buy the Hype
D.K. Metcalf & David Moore, WR's, Seattle Seahawks
D.K. Metcalf has been starting in two-receiver sets while David Moore and Jaron Brown take the field in three-receiver sets.
Source: The Seattle Times
Tyler Lockette was the other receiver on the field in both of those sets and won't be taken off the field often if at all in 2019. He reached an 89.6-percent Snap Share in 2018 and post-breakout that number will continue to rise. This means David Moore and D.K. Metcalf will be competing for the No. 2 spot and it looks like Pete Caroll will vary their usage depending on the formation the team rolls out.
This is good news for Moore as Seattle ran two-thirds of their plays from a three-wide set last year. Moore also flashed big-play ability last season. He had two games of 90 yards and a score despite peaking at an 85.9-percent snap share in a single game.
Metcalf's college production, or lack thereof, also indicates that Moore will be the guy early in the season. He peaked at 646 yards in college and played only seven games in his final season. In 2018, Moore played twice as many games against NFL competition as Metcalf did against college corners.
Conclusion: Buy Moore, Fade Metcalf
Andre Ellington, RB, Tampa Bay Buccaneers
Bruce Arians said running back Andre Ellington looks as healthy as he's been since his rookie year in Arizona.
Source: Greg Auman on Twitter
Andre Ellington has not been relevant for a sustained period of time since 2014. He hasn't posted 500 yards from scrimmage in five seasons. The NFL deemed Ellington unworthy of a roster spot last year when Ellington spent the entire season as a free agent. It's hard to find a more stinging indictment of a player.
On top of this, Bruce Arians leaned on the pass heavily while in Arizona. His teams averaged 18.8 in rush attempts per game and 11.8 in pass attempts per game. In his final two seasons, the Cardinals ranked second and fifth in pass attempts.
If Bruce finds out the Ronald Jones is indeed a bad football player and Peyton Barber is just a guy, they won't turn to Ellington. They'll just set an NFL record for pass attempts.
Conclusion: All Smoke
Parris Campbell & Deon Cain, WR's, Indianapolis Colts
Frank Reich, after Campbell caught two touchdowns during practice, "What he did in the red zone weren't hybrid, gadget, slot receiver type plays. They were legit, NFL, I'm going to be a stud receiver plays."
GM Chris Ballard noted, "The last two days here have been pretty fun to watch", after seeing Cain back on the practice field.
Source: Mike Wells on Twitter & 1070 Indianapolis
This piece of news might be small on the surface but it should put to rest any concerns that fantasy gamers have with Parris Campbell. Film grinders pointed to Campbell's low depth of target as a reason to liken him to a gadget-player.  Frank Reich doesn't care about highlight-reel watchers.
Campbell didn't dominate his teammates in college—he only achieved a 23.5-percent College Dominator—but he did put up impressive raw numbers. Campbell recorded 1,063 receiving yards in his final year at Ohio State. He was also a dynamic kick returner, averaging over 30 yards per return.
It's possible that Campbell is a better player than Devin Funchess (his competition for the second receiving job) as a rookie. Funchess was comically inefficient in 2018 with a Production Premium and Target Premium outside the top-70. If Campbell supplants Funchess early, he'll produce multipole week-winning performances.
Deon Cain was an underwhelming college producer—he earned a 27.1-percent College Dominator and peaked at 734 yards—who didn't show much upside at the combine. He posed a 99.1 (34th-percentile) SPARQ-x score compared to Campbell's 124.9 (93rd-percentile) score.
Unlike Campbell, Cain hasn't shown us any reason to believe he'll push Funchess for snaps immediately, if at all.
Conclusion: Buy the Campbell Hype, Fade the Cain Smoke
Alex Barnes, RB, Tennessee Titans
Barnes made a couple of impressive runs in Sunday practice.
Source: TitansOnline.com
Normally, the third back on an offense with an established ball-carrier and dynamic satellite back (Derrick Henry and Dion Lewis) would be of no interest to fantasy players. However, Henry is currently sidelined with a lower-leg injury and Mike Vrabel has not offered a timetable for his return. Barnes had the profile of a bell-cow back coming out of Kansas State.
Barne's is among the best athletes in the NFL based on his 153.6 SPARQ-x score. He also dominated at college with a 38.1-percent (86th-percentile) College Dominator. A successful career is within Barnes' range of outcomes, even after going undrafted.
Looking at the Data Analysis Tool, Barnes' closest comps are a cavalcade of size-adjusted athletic phenoms:
His top-five comparable players have all had at least 500 total yards in an NFL season.
Barnes is a worthwhile stash in deep dynasty leagues and a player worth blowing the FAAB over if anything happens to Henry during the season.
Conclusion: Monitor the Hype
Kalen Ballage, RB, Miami Dolphins
Ballage has been running with the first-team in initial Dolphins practices.
Source: Armando Salguero on Twitter
Last season, Kenyan Drake didn't command the majority of Miami's carries, but he did dominate the fantasy points produced from their backfield. Now, early signs are pointing to a committee between Drake and third-year back Kalen Ballage.
Ballage was hardly a factor in Arizona State's rushing attack but he did make an impact through the air. His 44 receptions as a sophomore netted him and 84th-percentile College Target Share. If Miami plans to implement him, it will be primarily as a receiving threat.
This would spell doom for Drake, who was 16th in Weighted Opportunities, which adjusts for the value of targets compared to carries, despite rushing the ball only 120 times. Drake needs to dominate the targets and carries out of the backfield to be a worthwhile pick in the fifth round. Ballage doesn't need to overtake him as the lead-back to siphon precious targets away.
Once that happens, Drake will flounder as a rotational player on the NFL's worst team.
Conclusion: Fade All Dolphins Backs.