The Miami Dolphins are rebuilding the right way. They have no egregious bloated contracts on the books, they focused three of their five draft picks on the trenches, and they even signed the signature DGAF gunslinger of 2018, Ryan Fitzpatrick. Then Miami pulled off one of the greatest heists in recent NFL memory by poaching Josh Rosen, the No. 10 overall pick in the 2018 Draft, for the No. 62 pick in the 2019 Draft and a 2020 fifth-rounder. At this point, Rosen could flame out entirely and this would still be a steal. If Rosen wows in camp and wins the job, then the Dolphins have found their future. If Fitzpatrick continues his 2018 mentality, then the Dolphins will be a fun team to watch. Regardless, this was a masterstroke General Manager Chris Grier. The advanced stats, metrics, and analytics suggest Miami will not win many games this year, but that doesn't mean fantasy managers can't reap the benefits.
Element of Unknown
There is no denying that the Miami Dolphins are a hard sell. Grier has full control for the first time in his career, and his first order of business was finding a new head coach in former Patriots defensive coordinator, Brian Flores. Grier also brought along the former Patriots receivers coach, Chad O'Shea, to call plays as the offensive coordinator.
---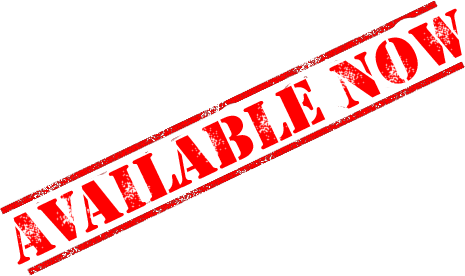 ---
Both of these guys have never held their respective titles before, but there is hope that O'Shea can bring offensive similarities from his decade-long stint in New England. This would mean that the new Dolphins offense could be predicated on quick and efficient throws that allow their athletes to perform after the catch. And that is where the fantasy value lies.
Kenyan Drake Value Back
Whether you believe running backs matter or not (they don't), every NFL offense values versatile playmakers in their backfield. Having a stud running back that doesn't have to cede pass-catching work allows offenses to keep the playbook open and remain unpredictable. Lucky enough for Miami, an all-purpose back is already filling a roster spot.
Kenyan Drake has never handled an opportunity share over 50 percent, but he has also never had the chance. Even dating back to his days with the Crimson Tide, Drake was never asked to shoulder the load. But one thing that always separated him from his peers was his pass catching ability.
Drake hauled in an impressive 29 receptions out of the backfield in his senior season at Alabama. His versatility has translated to the NFL level, as he has 94 catches through his three NFL seasons. He only received 120 carries last season, but with Frank Gore heading to Buffalo there are 156 extra totes up for grabs. This sets up Drake as a 250 touch workhorse available outside the first three rounds of your draft.
Albert Wilson Target Hog
There isn't a better late-round value in fantasy football than slot specialist Albert Wilson. The former Georgia State mega-producer is going outside the top 200 picks in FFPC drafts, meaning he'll cost you a 17th-rounder in redraft leagues. Pretty cheap considering he'll be occupying a role that garnered Julian Edelman nearly nine targets per game over the last five seasons.
Wilson generates most of his fantasy value from his ability after the catch. He excelled in that regard last season, posting an absurd 9.5 yards AFTER the catch per target. That is the highest figure in the Player Profiler database among receivers with at least 30 targets. In fact, no player with 30 targets was within 4.0 yards of his last season (Cooper Kupp, 5.1).
Wilson is able to dominate after the catch because of his 29.8 BMI (100th-percentile among receivers) and 4.43 wheels. He should be a prime target in this new O'Shea offense, as quick passes will allow him to show off his elite tackle-breaking ability.
Tight End Breakout Candidate
The fantasy community seems to be writing off Mike Gesicki after just one year. The Penn State product was a second-rounder just one year ago and offers 95th-percentile athleticism across the board with a 10.66 (100th-percentile) Catch Radius. Gesicki also posted an impressive 21.5 percent (68th-percentile) College Dominator while breaking out at the age of 20.9, so he has respectable production to pair with his athletic profile.
Tight end is one of the most challenging positions to master in the NFL, as you are essentially an offensive lineman and a receiver molded into one. If we choose to dismiss tight ends after a bad rookie season, we would have missed on Jason Witten, Jimmy Graham, Delanie Walker, and Antonio Gates. Perhaps Gesicki should get the benefit of the doubt heading into his sophomore season. Fantasy gamers could see a Kittle-esque breakout in 2019.
DGAF Ryan Fitzpatrick
The only thing that the Buccaneers did right in 2018 was let Fitzpatrick loose. Todd Monken, who is now with the Browns, utilized play-action and allowed his quarterback to sling it deep. Fitzpatrick completed 75 percent of his play-action passes, which was No. 3 among QBs, and was No. 1 in Deep Ball Completion Percentage and Air Yards Per Attempt.
If the Dolphins blend an emphasis of quick passes for YAC with play-action deep shots, Fitzpatrick will be able to post elite QB1 numbers as he did in half of his starts last season.
When he started throwing some picks and losing games, Dirk Koetter tried to save his job and ultimately dug his own grave. But that version of Fitzpatrick is exactly what the Dolphins want. Even if Rosen wins the job, this team will be losing most games, which will lead to a pass-happy offense. They'll sell tickets with an exciting offense while still retaining solid draft capital.
If the Dolphins stay committed to GM Chris Grier's rebuild, they'll be ascending at the perfect time. Fantasy gamers should be stocking up on Miami assets in all formats. They'll be paying off sooner than you think.