Dynasty Market Movers is back for a bonus post-Week 17 edition to add more context to PlayerProfiler's dynasty rankings. Let's get right to discussing the biggest and most intriguing dynasty stock market risers and fallers. Enjoy the playoffs.
Stock Trending Up
Jonathan Taylor – RB Indianapolis Colts
Fantasy managers who stood by Jonathan Taylor through his slow start were rewarded down the stretch. He scored at least 15.4 fantasy points over the season's last six games, with four top 10 weekly performances at the position. He capped off his impressive run with his season-best performance in Week 17, carrying the ball 30 times for 254 total yards and two touchdowns.
before hitting the COVID list in wk 12, jonathan taylor evaded 21 total tackles (2.1 p/g) in ten games.

upon returning, taylor evaded 43 tackles (8.6 p/g) in five games.

truly inspiring. pic.twitter.com/WX8ze2adiZ

— the podfather (@Fantasy_Mansion) January 7, 2021
Taylor ends the regular season with 1,169 (No. 3 among qualified running backs) rushing yards, 299 (No. 18) receiving yards on 36 (No. 19) receptions, and 12 (No. 4) touchdowns. A finalist for the NFL Rookie of the Year Award, he gained another 48.22 Lifetime Value points, the most of any player in this week's edition of Dynasty Market Movers, to solidify himself at RB2 and the No. 2 overall player on the dynasty rankings.
Sony Michel – RB New England Patriots
Sony Michel didn't deliver much for dynasty managers this year. In eight games, he recorded 79 (No. 61) carries for 449 (No. 42) rushing yards and two (No. 62) touchdowns. Add seven (No. 95) receptions for 114 (No. 61) yards and you have 9.4 (No. 36) Fantasy Points per Game production. Battling injuries for a large part of the season, he finished strong with 136 total yards on three receptions and 16 carries in New England's season finale. He even added his first career receiving touchdown. Michel gains eight spots to move from RB55 to RB47 on the dynasty rankings. This bump in value may give dynasty managers an opportunity to recover some value.
Brandin Cooks – WR Houston Texans
Frequently travelled Brandin Cooks has felt at home in Houston. In Week 17 versus the Titans, he exploded for a season-high 166 yards and two touchdowns on 11 receptions. This performance gave him his fifth career 1,000-yard campaign. He ends 2020 averaging 15.4 (No. 16) Fantasy Points per Game. Nice bounce-back.
The 27-year-old Cooks has formed a solid connection with Deshaun Watson and remains under contract with the Texans through the 2023 season. He moves up from W44 to WR37 in the dynasty rankings.
Bryan Edwards – WR Las Vegas Raiders
Second-round rookie Bryan Edwards gave his dynasty stock a pulse in Week 17 against the Broncos. Still playing only 26.2-percent of the snaps, he posted a season-high 51 receiving yards on two catches and scored his first NFL touchdown. He concludes his rookie year with a disappointing eleven (No. 146) receptions for 193 (No. 124) receiving yards, but there is hope.
The rookie Bryan Edwards hauls it in for the @Raiders TD. #RaiderNation

?: #LVvsDEN on CBS
?: NFL app // Yahoo Sports app: https://t.co/fohj8JnptQ pic.twitter.com/AlcT0yGDjy

— NFL (@NFL) January 3, 2021
With Nelson Agholor's one-year contract set to expire and the Raiders currently over the 2021 salary cap, a more experienced Edwards will have a clearer path to targets next season. He gains five spots to climb back into the top 50 wide receivers in the dynasty rankings, slotting in at WR49.
Donald Parham – TE Los Angeles Chargers
With Hunter Henry on the reserve/COVID-19 list for the final two weeks of the season, XFL standout Donald Parham was handed increased opportunity. Logging Snap Shares of 84.9-percent and 57.6-percent in Weeks 16 and 17, he produced a serviceable five receptions for 84 yards and a touchdown. The 6-8, 240-pound XFL standout moves up seven spots to TE36 on the dynasty rankings. With Henry set to test free agency in 2021, the 23-year-old Parham makes for a decent bench stash.
Stock Trending Down
Kenyan Drake – RB Arizona Cardinals
In 15 games, 27-year-old Kenyan Drake posted 955 (No. 12) rushing yards on 239 (No. 7) carries with 10 (No. 10) touchdowns. This translated to an average of 12.8 (No. 24) Fantasy Points per Game. Fantasy mangers will take the touchdown-dependent RB2 numbers, but it's not exactly what many had hoped for.
Drake ends his final season under contract with the Cardinals productive, but inefficient. This is evidenced by a mediocre 3.8 (No. 58) True Yards Per Carry average, poor 2.9-percent (No. 48) Breakaway Run Rate and lack of elusiveness. Seeing just 31 (No. 38) targets this season, a lack of involvement in the passing game also hampered him from accessing his fantasy ceiling. He lost 53.55 Lifetime Value points, the most of any player in this week's edition of Dynasty Market Movers, to fall seven spots to RB35.
Mark Ingram – RB Baltimore Ravens
In 10 games this season, Mark Ingram had 72 (No. 64) carries for 299 (No. 63) rushing yards and two (No. 62) touchdowns. He added six (No. 100) receptions for 50 (No. 96) receiving yards. It's safe to say that his production plummeted off a cliff after logging 1,013 (No. 13) rushing yards and 15 (No. 4) total touchdowns in 2019. He played just one snap in Week 14 and was a healthy scratch in each of the next two weeks. In Week 17, he had nine carries for 39 yards. The veteran was RB61 on the dynasty rankings back in Week 10. He now falls another nine spots to hang onto RB99. Take this as a reminder that the wheels can come off quickly and successful dynasty managers need to recover value before it's too late. Hopefully he was sold long ago.
Denzel Mims – WR New York Jets
Rookie Denzel Mims showed some mid-season promise, but the production fell off dramatically after Week 12. In nine games, he logged an 88.6-percent (No. 20) Snap Share with a 97.7-percent (No. 24) Route Participation mark. He unable to post over 40 receiving yards post-Week 12, seeing four targets or fewer in his final four games.
Denzel Mims' rookie year begins with an injury (hamstring) and ends with an injury (concussion).

Finishes with 23 catches, 357 yards, 0 TDs. Flashed potential and right attitude. Lot of room to grow. #Jets

— Rich Cimini (@RichCimini) January 3, 2021
Barring a major surprise, the idea of a Mims-Trevor Lawrence union has set sail. On the bright side, changes are on the horizon for the Jets. Though he resides at WR42 in the dynasty rankings, fantasy gamers should look for discounts during the offseason to acquire his upside.
Christian Kirk – WR Arizona Cardinals
Christian Kirk spent Week 17 on the reserve/COVID-19 list. This closed out a pedestrian season for the third year receiver. In 14 games, he posted 48 (No. 58) catches for 621 (No. 57) receiving yards and six (No. 24) touchdowns. This is a step back from his sophomore year when he had 68 (No. 23) receptions for 709 (No. 42) receiving yards in 13 games. He surpassed 100 yards just once this season (Week 9), and had nine games with 50 receiving yards or less. He saw a Slot Rate of only 11.4-percent this year, a third of his 2019 usage. A potential Larry Fitzgerald retirement may help the Cardinals move Kirk back inside more. Heading in to the offseason, he drops 7.68 Lifetime Value points settling at a rank of WR45 in the dynasty rankings.
Gerald Everett – TE Los Angeles Rams
Gerald Everett saw seven targets in Week 17. He went two for 25. While the Target Share was promising, he remains locked in a timeshare with Tyler Higbee. At least for now. Everett is an unrestricted free agent in 2021. In an up and down season, the former second round pick ended with 41 (No. 20) receptions for 417 (No. 23) receiving yards and two (No. 35) touchdowns. For fantasy, he had three double-digit games, but averaged just 6.2 (No. 30) Fantasy Points per Game.
---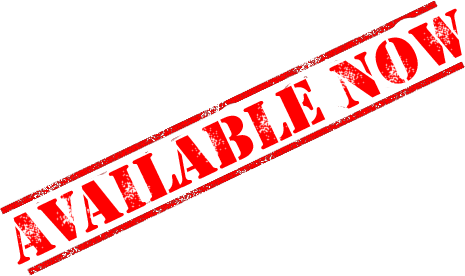 ---
Given his impending contract status, Everett makes for an interesting stash. His three-spot drop to TE32 in the rankings only makes for a better return on investment.