In this weekly series, I'll outline my five favorite picks for the Sunday slate and provide a sample slip. As always, mix up the combinations and sacrifice a lamb or two.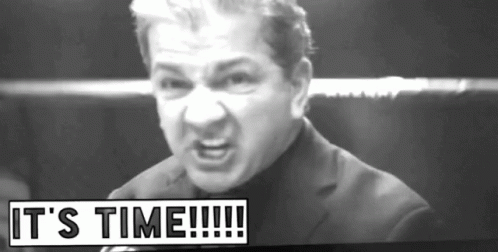 Week 1 Hits
Jalen Hurts OVER 283.5 Total Yards
Jalen Hurts compiled 326 total yards against the Falcons in a smash spot. *SPOILER ALERT* I will go back to the well.
Tyler Lockett OVER 66.5 Rec Yds
It was predicted that Tyler Lockett would crush Indy's zone coverage and boy did he do just that. Lockett hit the over after a taking a 69-yard reception to the house in his Week 1 matchup against the Colts.
LOCKETT'S GOT IT! 🚀🚀🚀🚀🚀@DangeRussWilson fires away to @TDLockett12 for six more!

📺: #SEAvsIND on FOX pic.twitter.com/k0w73tFqhh

— Seattle Seahawks (@Seahawks) September 12, 2021
Derrick Henry UNDER 108.5 Rush Yds
Derrick Henry's rushing production was low due to a negative Game Script and a suspect offensive line. The Titans had a -16.25 Game Script value, which was bottom-5 in Week 1. Playing from behind throttled Henry's rushing attempts. As a result, he only managed 17 rush attempts, which was 70-percent of his 2020 average rush attempts per game. When Henry was carrying the ball, the offensive line was not doing him any favors with a poor 25.2 (No. 33 among qualified running backs) Run Blocking Efficiency grade.
Lewan and the rest of the Titans offensive line need to step up in order for me to feel confident in taking the Henry Overs moving forward.
Got my ass kicked today, no way around that. I let the team and the fans down. Thank you @chanjones55 for exposing me. It will only force me to get better.

— Taylor Lewan (@TaylorLewan77) September 12, 2021
Week 1 Misses
Melvin Gordon UNDER 61.0 Rush + Rec Yds
I'm not giving credit to Melvin Gordon, but I will tip my hat to the Broncos offensive line. Denver split the RB duties in half between Gordon and Javonte Williams, with each accounting for a 50-percent Snap Share. Gordon had 31 rushing yards without his 70-yard touchdown run late in the fourth quarter and it was only made possible by his offensive line. Gordon had a league best 144.6 Run Blocking Efficiency grade; Just look at the hole he gets to run through on his 70-yard run! Noah Fant is at the top of the screen blocking James Bradberry, the only Giant that could have stopped Gordon.
Pff, I could have done that.
Justin Herbert OVER 20.45 Fantasy Points
I'm not taking an L on this one because the refs were against us. An incomplete pass by Justin Herbert was ruled a fumble and a safety, resulting in -2.0 fantasy points and a lost scoring opportunity. You be the judge.
No looking back. We're on to Cincinnati.
Week 2 Underdog Pick'em Plays
Jalen Hurts OVER 294.5 Total Yds
Confidence Level: Higher than high
I'm going back to the well with Jalen Hurts this week. Similar to last week, this matchup against the 49ers has a high game total at 50 points. Hurts is still averaging over 320 yards per game for each of his four starts in the NFL. If Jared Goff can put up 338 yards against the 49ers, then I'm quite certain that Hurts can do the same.
Robby Anderson UNDER 4.5 Receptions
Confidence Level: High
The under feels so right when you consider Robby Anderson's Week 1 results coupled with his matchup against the Saints. In the case of his Week 1 performance, he only mustered 3 targets with a 9.1-percent (No. 84) Target Share last week against the lowly Jets secondary. Targets won't come any easier this week against a Saints defense that only allowed 186 passing yards to the Packers. Marshon Lattimore may miss this matchup, but he exited last week's game in the first half and that didn't stop the Saints from limiting the Packers offense.
Under 4.5 receptions seems too good to be true, but I'm casting my suspicions aside and going all in on this line.
Noah Fant OVER 50.5 Rec Yds
Confidence Level: High
Noah Fant's advanced metrics make it impossible to resist the drool-worthy 50.5 receiving yards line on Underdog Fantasy.
His opportunity metrics will continue to impress in Week 2 with the absence of Jerry Jeudy. Clearly, Fant's 83.3-percent (No. 9) Snap Share shows that he is always in the game, and his 28 (No. 7) Routes Run means that he is generating opportunity for targets. Moreover, he delivered with a 22.9-percent (No. 5) Target Share and a whopping 8 (No. 3) Targets!
My confidence in this line is reinforced by his efficiency metrics. Surpassing 50.5 receiving yards is reasonable with 10.3 (No. 12) Yards Per Reception and 7.8 (No. 16) Yards Per Target. Also, his 2.75 (No. 8) Target Separation will make it easy for Teddy Bridgewater to complete targets to Fant.
Opportunity + Efficiency = Smash the Over
Javonte Williams OVER 46.5 Rush Yds
Confidence Level: Medium
I'm taking the Javonte Williams OVER 46.5 rush yards instead of Melvin Gordon's rushing line partially out of spite, but mostly because they had the same opportunity last week against the Giants and Gordon's line is higher.
The opportunity metrics, illustrated in the chart above, show that the rushing opportunities in the Denver backfield are split evenly between Williams and Gordon. But, Williams demonstrated a high degree of elusiveness with a 40-percent (No. 3) Juke Rate and 6 (No. 7) Evaded Tackles, so he has the skills to conquer this line.
The sad Jaguars defense that allowed Mark Ingram to rush for 85 yards will yield Over 46.5 rushing yards to Javonte Williams.
Mike Davis UNDER 64.5 Rush + Rec Yds
Confidence Level: Medium
Mike Davis doesn't stand a chance this weekend against the insurmountable Buccaneers rushing defense that held Ezekiel Elliott to 33 rushing yards in Week 1. The Falcons were trailing last week against the Eagles, evident by a -6.89 (#70) Game Script score, so they will have to pass the ball in order to keep up with the Buccaneers and their 31.5 implied points total. It must be noted that Davis has exhibited a 20-percent (No. 4) Target Share, but I am not counting on his target opportunities to overcome the stout rushing defense.
✌️💸