Happy Thanksgiving week to all. This is typically one of the most fun weeks for daily fantasy football with two big slates for the price of one. We're going to focus on the Sunday main slate here, but if you stick around until the end, there may be a Thursday recommendation as well. The usual reminder: this series is dedicated to using the best advanced stats and metrics at PlayerProfiler to identify high leverage Quarterback-Wide Receiver Stacks to play in daily fantasy football tournaments. A stack combines a QB and one or more pass catchers from the same NFL team in order to benefit from the positively correlated fantasy scoring between the two positions. We're looking to capitalize on shared fantasy point chunk plays.
Week 11 Recap
As noted in the previous previous article, last week was an unusual week for 2020. We didn't have most of the top end difference makers at QB this year. That, at least partially, mitigated the opportunity cost of fading the expensive options and forced a difficult decision on whether to pay up or not. Our recommendations split the difference and looked at both options.
We singled out Justin Herbert and Keenan Allen as the week's preferred expensive stack. It wasn't particularly contrarian, evidenced by Herbert's 13% and Allen's 25% rostered rate, but it was highly effective. The Chargers kept throwing in positive Game Script against the Jets, which led to Herbert throwing almost 50 times for 366 yards and three scores. Allen benefitted the most, gathering in 16 passes for 145 yards and a score. Both cleared 30 DraftKings points.
On the budget end, the first recommendation featured Carson Wentz and Jalen Reagor. Wentz struggled in inclement weather, but rallied in garbage time to post 16.4 points. Reagor had a quiet nine points as well. The other consisted of Andy Dalton and Amari Cooper. Dalton played pretty well in hitting 20 points. As predicted, Cooper led the team in targets, receptions, and yards but didn't score the touchdown that would have really made the box score pop.
Tom Brady & Chris Godwin
When we re-defined our approach to picking quarterbacks for these stack articles, we set our focus on prolific passing or rushing QBs to stay out of the middle of the pack. This week against the Chiefs, Tom Brady will be forced to be prolific. Averaging 40.8 (No. 6) Team Pass Plays per Game, 50 pass attempts is squarely within the range of outcomes. Brady ranks No. 1 among qualified quarterbacks with 70 Red Zone Attempts and 58 Deep Ball Attempts. These are the most valuable throws for fantasy purposes.
The Chiefs defense has been good, but the volume will be too much to ignore this week in Tampa. The other area of focus was the ground game. QB rushing attempts significantly boost the floor and ceiling each week. Brady mostly lacks the attempts. His 0.7 Rush Yards per Game ranks No. 46 among QBs, but when it gets close to the goal line, Brady looks to call his own number with three (No. 5) rushing touchdowns.
The Bucs have three formidable WRs from which to choose for stacking. Our recommendation this week is Chris Godwin. This week is all about volume, and with Godwin's 56.7-percent (No. 18) Slot Rate, he should be peppered with easy-to-convert targets in this projected shootout. We don't put too much stock here in WR-CB matchups, but it's worth noting Godwin projects to face the friendliest matchup with L'Jarius Snead in the slot. All are attractive plays and are similarly priced. Feel free to double stack with a Kansas City player run back to form a game stack as well.
Josh Allen & Stefon Diggs
In what should be a very popular game for fantasy, the second stack recommendation features Josh Allen and Stefon Diggs of the Buffalo Bills facing the Los Angeles Chargers. This stack costs the same as the high-end stack on the other side of the field with Justin Herbert and Keenan Allen. Both stacks have appeal, but we're taking the Buffalo side.
With roughly equal passing volume, we're defaulting to the rushing volume. Allen is carrying the ball 7.2 times per game (No. 4), which has resulted in 278 (No. 6) Rushing Yards and 5 (No. 3) rushing TDs. Herbert ranks No. 10 in attempts and yards on the ground.
---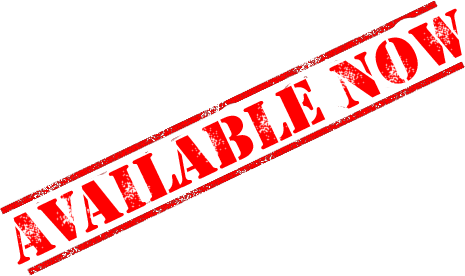 ---
Carrying the comparison forward to the WRs, these are the two most targeted players in the NFL, with both seeing more than 10 targets per game. The unquestioned alphas in their team's passing game, the volume makes them too big to fail. One major difference though is the nature of those targets. Diggs has seen 1,050 (No. 5) Air Yards this season, good for a 10.3 (No. 57) Average Target Distance. Keenan's are much closer to the line of scrimmage with a 7.5 (No. 98) Average Target Distance. The deeper targets, while more valuable, typically come with the trade-off of being more difficult to convert. Not for Diggs. He leads the league with 662 Completed Air Yards and ranks No. 2 with 73 receptions and 906 receiving yards.
This combination of efficient passing and rushing from Allen and massive downfield target volume for Diggs puts this stack in play every week, but especially at home in what projects to be one of the slate's highest scoring games.
Derek Carr & Nelson Agholor
We're going with a budget stack to round out the piece this week, and for that we look to Vegas. Derek Carr has quietly put together an impressive season. On a team ranked at the bottom in Team Pass Plays per Game, he's getting by with sparkling efficiency. He averages 8.2 (No. 4) Adjusted Yards per Attempt with a 76.8-percent (No. 7) True Completion Percentage and 78.8 (No. 4) Total QBR. This week, he goes to the dome in Atlanta to face one of the worst defenses in the league. With this efficiency and even a slight boost in volume given the shootout potential, Carr can flirt with mid-QB1 numbers this week at under $6K.
Darren Waller makes a ton of sense as a stack companion to Carr. His Target Share ranks at the top of the league. DraftKings knows this, pricing him up to $6K. For those who don't want to pay up at TE, look to Nelson Agholor, who's experiencing a career year in 2020 at the top of the Raiders WR depth chart. As we expect with this offense, the points aren't coming from volume, but rather efficiency. Agholor's 18.5 Yards per Reception ranks No. 5 among qualified receivers, and he ranks No. 4 with 11.7. Yards per Target. The advanced efficiency metrics really tell the tale; he also owns a +41.2-percent (No. 3) Target Premium and +46.6 (No. 2) Production Premium. Similar to Carr, a boom week could be in store for Agholor in a friendly matchup with a high projected total.
Bonus Thanksgiving Pick
Deshaun Watson-Will Fuller stacks are expensive and should be chalky. Be bold and ignore the matchup by going with Ben Roethlisberger and Chase Claypool. The Steelers have realized they don't need a run game to beat teams anymore, so Roethlisberger is throwing a ton. Diontae Johnson is the most expensive Steelers WR, but Claypool has the most blowup potential with the elite athleticism to beat the imposing Ravens secondary.