For most of the first-year players in the NFL, the first quarter of their rookie season has come and gone. With this in mind, we thought it would benefit everyone to shine a light on some of the most prominent rookie performers through their first four games in the pros, with a primary focus on their advanced stats and metrics.
Quarterbacks
As everyone expected, a quarterback coming into the NFL from an Air Raid style of offense in college has taken the league by storm. OK, no one expected that quarterback to be Gardner Minshew, but you get the idea. It is hard to not be impressed by Minshew's work thus far. Despite being outside the top 20 in terms of pass attempts and passing yards, he has shown some remarkable efficiency whenever called upon. He has delivered seven (No. 4 among qualified quarterbacks) Money Throws. Minshew is also inside the top ten in terms of True Passer Rating and Deep Ball Completion percentage. He has managed all of this despite seeing more of his passes dropped than any other quarterback. Jaguars receivers have grassed 12 of his passes.
The player that many thought would be melting faces at this stage is Kyler Murray. Murray has attempted the third-most passes among quarterbacks, with a healthy 5.2 Deep Ball Attempts per game. Like Minshew, he has not been helped by the players around him. Murray has a -12.23 (No. 29) Supporting Cast Efficiency rating, and has suffered through 10 (No. 5) Dropped Passes. Still, he has gone some way towards meeting expectations as a runner. He is inside the top five in all of the key quarterback rushing categories, include Carries, Red Zone Carries and Rushing Yards per Game.
The Daniel Jones era in New York, as heralded as it has been, is not much to write home about from an advanced metrics point of view. Jones, like Murray, could be getting more help from the players around him. He has a -0.85 (No. 20) Supporting Cast Efficiency rating and a 67.4-percent (No. 37) Protection Rate. He owns the top ranked Pressured Completion Percentage at 74.1-percent, but has as many Money Throws as Interceptable Passes (five) so far this season. To be fair to him, he's only started two games.
Running Backs
It would be fair to say that none of the running backs in the 2019 class have come into the NFL and immediately stamped their authority on their respective backfields. The big three of Josh Jacobs, Miles Sanders and David Montgomery all boast Opportunity Shares outside of the top 20. Montgomery's 13.4 (No. 21) Weighted Opportunities Per Game is comfortably the highest of the three.
Jacobs has seen an average of 11.3 (No. 29) Weighted Opportunities Per Game, but he is inside the top ten with 12 Red Zone Touches. Sanders and Montgomery have eight each, with Montgomery's including four (No. 8) Goal Line Carries. Jacobs has been forced to do an awful lot by himself, as he has not been blessed with effective blocking. He owns a 69.8 (No. 23) Run Blocking Efficiency score, but has generated 132 (No. 7) Yards Created with an impressive 2.03 (No. 11) Yards Created Per Carry. His 41.5-percent (No. 4) Juke Rate has certainly helped him in this regard. These were traits his profile didn't really suggest he would show off.
---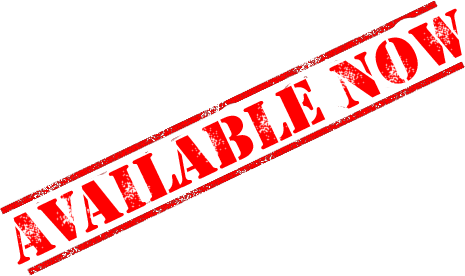 ---
Two players who did much to whip up enthusiasm coming into the season have yet to truly emerge as anything more than backups. Darrell Henderson, who many picked ridiculously early in fantasy drafts, has a single touch in the NFL through the first four weeks. Darwin Thompson has fared a little better, with five carries and one reception so far at the princely sum of 2.0 Yards Per Touch.
Wide Receivers
The 2019 rookie wide receivers were the talk of the NFL after Week 1, when Marquise Brown, Terry McLaurin and A.J. Brown all posted 100-yard debuts. McLaurin has established himself as a starter for Washington with a 93.5-percent (No. 9) Route Participation rate. He is inside the top five in Red Zone Receptions, and inside the top ten in terms of Target Premium and Production Premium. He has generated a 141.9 (No. 9) QB Rating When Targeted for Case Keenum.
Marquise Brown has seen his Snap Share rise since seeing a paltry 15.3-percent share in Week 1. Brown is still only playing an average of 61.8-percent of the plays, but his 19.7-percent (No. 4) Hog Rate shows that he is commanding targets when he is out there. He posted a ludicrous 147 yards on four receptions against the Dolphins in Week 1. He has continued to be featured deep down the field by Lamar Jackson, and leads all wide receivers with 12 Deep Targets.
A.J. Brown and D.K. Metcalf have identical Yards Per Reception numbers, sharing the No. 2 spot among wide receivers with 22.3. Both players, however, are not dominating targets or even playing time in their respective offenses. Brown has a 48.9-percent (No. 104) Snap Share and a 15.0-percent (No. 28) Hog Rate. Metcalf has played more snaps with an 81.6-percent (No. 50) Snap Share, but owns an 11.6-percent (No. 67) Hog Rate.
Of these four leading rookies, McLaurin is the only one who has so far emerged as the one likely alpha dog in his offenses passing game. His 35.2-percent Dominator Rating is No. 18 in the NFL.
There is a late-round player who commanded a great deal of attention after the NFL Draft and building up to the regular season. This wide receiver was Andy Isabella. Like Henderson and Thompson however, he has yet to capture his own team's attention, let alone the watching worlds. Isabella's next target in a regular-season game will be his first.
Tight Ends
T.J. Hockenson announced himself to the NFL with a stunning first game against the Cardinals. Hockenson reeled in six of his nine targets for 131 yards and a touchdown in Week 1. He currently sits at No. 9 in Receiving Yards at the tight end position, mainly due to the fact that his last three games have seen him amass only 35 more yards. Still, Hockenson is among the leaders at the tight end spot in a host of key metrics. He is No. 4 in Deep Targets and Yards Per Reception, while inside the top five in Average Target Distance. He has been given space by defenders, with a league-leading 3.69 yards of cushion per route, yet still only averages 1.42 yards (No. 21) of Target Separation despite this.
Noah Fant was a teammate of Hockenson's at Iowa, but his NFL career has gotten off to a slightly slower start. He has been an active part of the Broncos passing offense, with a 64.9-percent (No. 10) Route Participation rate. He does lead all tight ends with a 50.0-percent Contested Catch Rate, but has only seen four such targets. Indeed, his 8.9-percent Hog Rate is outside the top thirty.
The form of Dawson Knox has been one of the more pleasant surprises among the rookie tight ends. Granted, he's not commanding a full ration of snaps nor even seeing the ball much when he is on the field. He owns a 61.7-percent (No. 26) Snap Share with an 8.0-percent (No. 32) Hog Rate, but he has shown a knack for making big plays. Three of his 13 total targets have been Deep Targets and has led to his posting a position best 18.0 Yards Per Reception. He has a +57.4-percent (No. 2) Target Premium, and is averaging 2.25 (No. 6) Fantasy Points Per Target. He's provided the Bills quarterbacks with a reliable target whenever his number is called, as evidenced by his 125.1 (No. 7) QB Rating when targeted.
Irv Smith has not been given much chance to shine at the NFL level, at least from a receiving point of view. The Minnesota Vikings are the least pass-happy team in football, averaging 26.8 pass plays per game. Smith has a 34.8-percent Route Participation rate, with just six targets through three games. He hasn't run more than 13 routes in a single game yet.