You may have heard people on Twitter talk about the Scott Fish Bowl. Maybe you've seen people use the hashtag, #SFB8. Well, the Scott Fish Bowl is an annual fantasy football league set up by Scott Fish. There's no entry fee, but you have the opportunity to instead donate to Toys for Tots, a charity that buys Christmas toys for children whose parents can't afford them.
Now, I'm probably underselling the Scott Fish Bowl by calling it a league. It is a 900 person mega-contest with 75 divisions, each of which is essentially a typical 12-team league. Not only is SFB enormous, it also has a unique set of scoring rules that Scott Fishes changes and improves each year. The 2018 rules can be viewed here. SFB is a terrific way to bring the fantasy community together while donating to a worthwhile cause. As luck would have it, the Jake Peralta division featured 4 RotoUnderworld writers: me, Marc Mathyk, Nate Liss and the Podfather himself, Matt Kelley. Let's take a deeper dive at how each of us approached the draft using an advanced stats, metrics, and analytics-based draft strategy.
Akash Bhatia Draft Strategy
The SFB scoring format helped tight ends the most because their catches and first downs are worth twice as many as those by wide receivers. Workhorse running backs also greatly benefit because, touching the ball so much, they have the greatest opportunity to generate first downs. My rationale heading into the draft was that while good quarterbacks benefit greatly from the scoring format, a late round quarterback strategy is still viable. Many of the top finishers at the position last year were late round picks (think Alex Smith or Carson Wentz), and I felt quarterbacks were being overvalued in the draft. Wide receivers are hurt by this format due to the half-PPR settings.
Approaching the draft from the six-hole, I wanted to take a workhorse running back and hope Gronkowski fell to me in the second round. I was able to get Saquon Barkley in the first,  but Gronkowski was picked before me. I felt that, with increased target competition and likely worse quarterback play, Kelce was not worth my 2nd-round pick, even in this format, so I opted for Devonta Freeman, another bell cow back.
From there, I wrapped back around with Joe Mixon in the third followed by a couple of wide receivers in TY Hilton and Ju-Ju Smith Schuster. With quarterbacks and tight ends still going too early for my liking, I decided to continue to pound running backs since the format has three flex spots.
---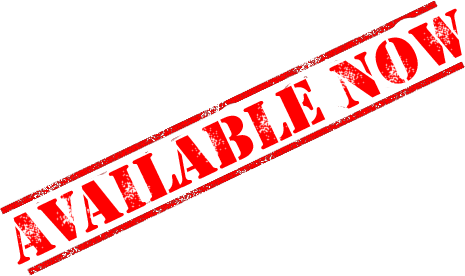 ---
I probably got carried away, however. I was thrilled to get Jay Ajayi and Dion Lewis in the sixth and seventh rounds respectively, but I also took Marshawn Lynch in the eighth.  Three more quarterbacks were taken before my next, so I took Eli Manning as my first quarterback in the ninth. While I think Manning is a fine pick this year based on his surrounding weapons, he is obviously not an ideal QB1, especially in a Superflex format.
I was happy to take George Kittle in the 10th round, who, as a rookie, ranked No. 6 in Red Zone Receptions and No. 7 in Yards per Target last year. He did this in an injury-plagued season with poor quarterback play for most of the season. Kittle is a breakout candidate this year.
From there, my goal was to fill out the holes in my roster at quarterback and tight end while taking a few shots at wide receiver. I grabbed Ryan Tannehill as my QB2 and backed him with Baker Mayfield because of the latter's weapons and upside. Marqise Lee ranked No. 16 in Target Share and is a fine WR3. Vance McDonald is an upside tight end play in the Steelers offense.
Overall, I like my running backs, but my biggest regret is definitely my Marshawn Lynch pick in the 8th round. A QB stable of Dalton, Manning, and Tannehill would be a lot better than the collection of pieces I have.
Marc Mathyk Draft Strategy
Marc opted for a balanced early approach by taking Ezekiel Elliot from the No. 3 spot followed by Michael Thomas and Derrius Guice in the next two rounds. In a 900-person league, shooting for the moon with Andrew Luck in the fourth was probably a smart strategy.
Marc bolstered his running back depth with another rookie back in the fifth round, Royce Freeman. Delanie Walker in the sixth is a steal, as touchdown regression should be in his favor in 2018. Marc was able to bolster his risky Luck pick with the high floor of Rivers in the seventh, and even added a third option of Case Keenum in the eighth. Tevin Coleman in the ninth is a great pick; he could win leagues if Freeman were to get injured.
Overall, I would have liked to see Marc take his wide receivers sooner. Devin Funchess as a WR2 in a crowded Carolina offense is not ideal. Dez Bryant in the 12th is a very good pick, however, as his value is sure to rise once he signs.
There is no denying that Marc had a sound strategy coming in as he built through running backs early and paired ceiling with floor at quarterback and value at tight end. While some of his late round picks at wide receiver (Josh Doctson or Tyrell Williams) will have to break out in order for this team's ceiling to be realized, if that happens, his a very competitive squad.
Nate Liss Draft Strategy
From the No. 10 spot, Nate Liss had a very balanced approach, taking DeAndre Hopkins and Melvin Gordon with his first two picks. Cam Newton in the third was a terrific pick, as he will gain additional points from rushing for first downs in this format. From there, Nate continued to bolster his running backs and wide receivers with selections such as Adam Thielen, Sammy Watkins, and Kerryon Johnson, while sprinkling in the high floor of Kirk Cousins to pair with Cam Newton.
Jordan Reed in the eighth round is the perfect type of high-upside pick needed to win a league as large as this. Isaiah Crowell and Jamison Crowder in the next two rounds were strong value picks, as they are the very definition of unsexy volume and opportunity at their respective positions.
David Njoku was yet another high upside pick at the tight end position, and Allen Hurns in the 13th round is great value as he should lead the team in targets. While his quarterbacks are exciting, Nate may have been better served by waiting to grab his second quarterback. Newton should be starting most weeks for him when healthy, so he could have been fine with a deeper option for his superflex spot.
Overall, Nate did a good job at taking a balanced approach to building his roster, taking value where it emerged. This team has very few holes, so Nate will not feel the need to overspend on waivers to desperately fill a position of need.
Matt Kelley Draft Strategy
The Podfather attacked wide receivers early, and DeAndre Hopkins paired with Julio Jones is a dream start for any zero-RB drafter. Kelley may have reached a bit on Greg Olsen, trying to start a run at the position, but it is important to get consistent producers at the position in this format, and that's exactly what Olsen is.
Penny in the fourth round was an excellent pick. Don't buy the coachspeak on UDFA Chris Carson. Pairing Penny with Lamar Miller in the fifth was terrific, as Miller should operate as the clear lead back on what could be one of the league's most prolific offenses.
Mark Ingram in the sixth was the type of high-upside pick needed to win a league so large and competitive. If Kelley can make do with Penny and Miller to start the season, getting Ingram back after four weeks could put his team over the top. Kelley then built his quarterbacks corps by drafting high-floor (or, perhaps, more medium-floor) option Derek Carr with high-upside selections Mitchell Trubisky and Lamar Jackson. Jamaal Williams should operate as the Packers lead back for the first two weeks and is a great pairing with the Ingram, who is suspended the first four.
OJ Howard and Tyler Eifert are terrific high upside picks at the tight end position behind Greg Olsen. Austin Hooper and Gerald Everett were added later to supplement the tight ends in a format in which the position is very highly valued. The tight ends on this team are terrific, and considering he didn't select a running back in the first three rounds, the backs on this team are very good as well. Hopkins and Julio is a scary combination at wide receiver, but the Podfather will have to stream his WR3, with Kelvin Benjamin his most likely option right now.
If he can do that, and Lamar Jackson starts soon, this team is scary and could take down the whole competition.