Week 2 was defined by Julio Jones scoring twice in prime time, Gardner Minshew doing his best Freddie Mercury impression and Dalvin Cook rushing for 154 yards. It was also defined by injuries that have fantasy gamers looking for replacements. Players who did not have ADP's are becoming relevant fantasy football contributors. These players, based on their advanced stats, metrics, and analytics profiles, should be priority targets in Week 2 waivers.
Mason Rudolph, QB, Pittsburgh
The Steelers offense has struggled through two weeks, mainly thanks to quarterback play. Ben Roethlisberger, who scored 20.8 (No. 3 among qualified quarterbacks) Fantasy Points Per Game in 2018, has been outside the top 24 in both games this season. His worst rank last year was a QB21 finish in Week 1. He bounced back in Week 2 with a 37-point performance, good for a QB2 finish. After being put on injured reserve with an elbow injury, he's going to max out with a QB26 weekly finish in 2019.
---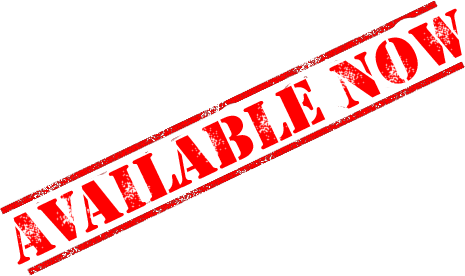 ---
Oklahoma State alumni Mason Rudolph finally saw opportunity in Roethlisberger's stead, and he did not look bad. He completed 12 of 19 pass attempts in his first regular season NFL game. He memorably connected for two scores with Vance McDonald, fulfilling the "young QB favoring the tight end" prophecy. Pittsburgh's offensive line entered Week 2 providing a 91.8-percent (No. 5) Protection Rate. JuJu Smith-Schuster, James Conner and McDonald make fantastic offensive weapons. Rudolph is at an inflection point in his career, but his weaponry makes him a priority waiver add.   
Teddy Bridgewater, QB New Orleans
The Saints are glad that they made the decision to keep Teddy Bridgewater in the building. After Drew Brees' hand-to-hand collision with Aaron Donald, Bridgewater will be under center for at least six weeks. He completed 17 of 30 passes against the Rams once Brees went down, although he and the Saints were unable to score. Bridgewater, once upon a time, was a first round draft pick and an exciting prospect. At worst, fantasy gamers will be able to turn to him as an immediate fix in superflex leagues.
Raheem Mostert, RB, San Francisco
Through two weeks, the San Francisco backfield has generated 78.9 PPR fantasy points for running backs. For comparison's sake, New Orleans has produced 46.9 and New England has produced 64. Raheem Mostert benefited from game script, and the team's decision to rest Matt Breida, in Week 2's blowout win over the Bengals. Nevertheless, his usage is enticing. Mostert had 68 receiving yards, which dwarfs what the other members of this backfield have contributed thus far. He received 13 carries and was efficient, going for over six yards per carry. Breida is still the backfield leader, but Mostert looks like a back that will continue to have explosive weeks if given the opportunity. 
Jeff Wilson also saw his opportunity increase in Week 2. However, his lack of involvement in the passing game makes him less viable and more game script dependent than Mostert and Breida. Again, this game script was extremely positive for San Francisco. Kyle Shanahan made the decision to rest Breida late in the game. Wilson is worthy of a bid in deeper leagues, but is certainly lower priority than Mostert.
Darwin Thompson, RB, Kansas City
It's been a few weeks since the peak of Darwin Thompson season. A bevy of players have broken out since then and LeSean McCoy has at least been able to put fog in the mirror, proving he is still alive. Damien Williams, who entered Week 2 sporting a 59.4-percent (No. 18) Opportunity Share, left the game against Oakland with a knee injury. Even if he suits up for Week 3, Thompson needs to be added with McCoy also not at 100-percent.
McCoy is not taking 22-26 carries a game, even if fully healthy and playing over Williams. Thompson will be on the field and will be the more electric half of the duo in that situation. He will be active in the passing game and his 129.3 (90th-percentile) Burst Score will be easy to spot.  
Jaylen Samuels, RB, Pittsburgh 
Jaylen Samuels' usage to this point in the year has been admittedly disappointing. However, James Conner quietly exited late in his Week 2 game with an injury. While the injury's severity isn't known at this point, Samuels will have instant value if Conner misses any time.
Last year in games without Conner, Samuels saw 66-percent of the rushing work, and his share of the team targets jumped from three-percent to ten-percent. Over those three games, Samuels averaged 16.93 PPR fantasy points. He also ended the year with a +24.7 (No. 9) Production Premium. It makes sense that Benny Snell would see work in Conner's absence. Samuels would still have the more valuable fantasy role, including receiving work. Snell would be likely to eat up the empty calorie carries between the twenties. 
Ty Johnson, RB, Detroit 
Kerryon Johnson owners may have been relieved to see C.J. Anderson with only five carries for eight yards, but Johnson's problems are not resolved. While Anderson may fade away, Ty Johnson will not. Detroit's sixth round draft pick has not only managed to stick on the team's roster, but is now earning snaps, carries and, more importantly, targets.
Johnson was the most effective player the Lions deployed on the ground in Week 2, showing his 92nd-percentile speed. At 210 pounds, he's more than a satellite back. On a team that wants a strong running game to be its identity, a secondary RB who sees passing work is a good player to be early to the party on .
Demarcus Robinson, WR, Kansas City
Demarcus Robinson showed us all how valuable any given part of the Kansas City offense can be, and is likely to be the hottest wide receiver name on this week's wire. His performance was enough to rank him No. 5 on the week in Total Target Distance with 152 yards. He converted that opportunity at a rate that was so good it will be difficult to sustain, ending the game with 172 receiving yards. He didn't accomplish this feat with high efficiency, YAC-creating dump offs, but on targets over 25 yards down field on average.
Robinson may never again see this height of performance, but above-average results will be recorded in the Kansas City receiving core more than we expect. At a bare minimum, the role Tyreek Hill has temporarily vacated is available and Robinson has made his bid for the job. 
Preston Williams, WR, Miami
In two weeks, the Dolphins have attempted 71 passes and DeVante Parker leads the team with 14 targets. However, Preston Williams has doubled his receptions and fantasy points by actually catching the ball. With Albert Wilson sidelined, Williams will continue to see opportunity. In fact, he's tied for the team lead in receptions despite seeing only 45.5-percent of the team's offensive snaps in Week 1. When he was on the field, his 25-percent Hog Rate ranked No. 7 overall.
If Williams is given a full Snap Share, his production will erupt. Being a UDFA who has managed to both stick around and make an immediate on-field contribution is special. No UDFA over the past 10 years, not even Doug Baldwin, has surpassed the 100-target mark in year one. If Williams is able to earn a full complement of snaps, he will threaten to be the first. 
J.J. Arcega-Whiteside, WR, Philadelphia
The not-so-unpredictable circumstance of Alshon Jeffery and/or DeSean Jackson missing time has already surfaced. J.J. Arcega-Whiteside was thrust into a role as a result, playing beside Nelson Agholor and Mack Hollins. Although Arcega-Whiteside only reeled in one of his four targets, it's a great sign that he was targeted in his NFL debut.
Jaws has the draft capital that leads to early snaps. He produced 42.7-percent of his college team's receiving yards and touchdowns, earning an 86th percentile College Dominator Rating. He did it at an early age, evidenced by a 19.7 (74th-percentile) Breakout Age. The expectation is that he will be a prominent red zone target after scoring 14 of Stanford's 29 receiving touchdowns in his final year. Entering Week 2, Carson Wentz has logged 217 (No. 6) Completed Air Yards and three (No. 3) passing touchdowns. Agholor may be the safer path to weekly volume playing in the slot, Arcega-Whiteside has the upside. 
Chris Herndon, TE, New York Jets
If Chris Herndon is available in the midst of the early season shuffle, he should not be. He has not yet played a snap in 2019 due to his four- game suspension, but his production will be a boon to lineups without a top tight end upon his return. In 2018, Herndon recorded a 23.7-percent (No. 5) College Dominator Rating. His production was unmatched on a per-play basis, with the +14.9 (No. 1) Production Premium. His targets were not of the typical TE dump off variety, averaging 10.5 (No. 5) yards of Average Target Distance.
In 2019, the Jets seem intent to use the tight end position. Ryan Griffin ran 28 Week 1 routes and was No. 8 in Route Participation with 68.3-percent. Griffin, however, posted a -42.2 (No. 23) Production Premium. He is merely keeping the routes warm for Herndon, who has all the markings of a waiver add that becomes an every week contributor.