We kicked off this season-long DFS series last week, identifying Mark Ingram, Kerryon Johnson and Chris Carson as three buy-low running backs who were in prime position to smash in Week 1. While Ingram and Carson paid off, Johnson left a lot to be desired in totaling 62 yards on 18 touches with a 58.1-percent (No. 19 among qualified running backs) Opportunity Share. He finished with a mere 8.2 fantasy points, while Ingram and Carson posted 22.7 (No. 10) fantasy points and 24.1 (No. 7) fantasy points respectively.
It's time to head back to the drawing board for Week 2. Where we will target three more backs who are cost-efficient value plays on this week's DFS slate based on their advanced stats and metrics. We dip back into another favorable matchup against Miami, pound the table for a player who is ready to capitalize on a larger role and target a rookie in a projected shootout.
Sony Michel, RB, New England Patriots
Draft Kings: $6200
FanDuel: $6800
To call Sony Michel's Week 1 performance underwhelming would be too nice. Last week against the Pittsburgh Steelers, he toted the rock 15 for 14 yards. It was the worst game of his young career, but this week should yield a more optimistic outcome. The Patriots head to Miami in Week 2 to face the Dolphins, who gave up 59 points and 265 rushing yards to the Ravens. Mark Ingram led the way with 107 yards on 14 carries, and kicked the game off with a 49-yard run. Now it's Michel's turn to feast.
---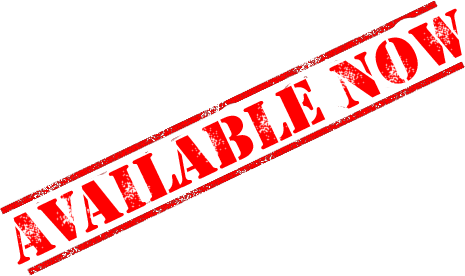 ---
Michel's Week 1 performance doesn't give us much to be excited about, but he's already enjoyed success against the Dolphins dating back to last season. He totaled 45 carries for 169 yards and one touchdown in two games against Miami, and was the RB16 in Week 4 when he posted 17.2 fantasy points. The Patriots are 18.5-point favorites entering this matchup. Indicating that the game script may call for a heavy dose of running by the Patriots in the second half. Facing arguably the worst team in the league, with a chance to right the course following an awful start in Week 1, Michel is the ultimate smash play in Week 2.
Matt Breida, RB, San Francisco 49ers
Draft Kings: $5200
FanDuel: $5600
Matt Breida entered Week 1 with the expectation that he would be in a 50/50 split with Tevin Coleman. Coleman is now expected to miss the next few weeks with a high ankle sprain. Putting Breida in line for an increased role in Week 2 against the Bengals. Like Sony Michel, Breida left a lot to be desired following his Week 1 performance. He took 15 carries for only 37 yards and didn't record a reception. This week the 49ers head to Cincinnati, where they face a Bengals defense who surrendered 24.1 fantasy points to Chris Carson last week.
Breida was among the most explosive running backs in the league last year, tearing off 13 (No. 7) Breakaway Runs to the tune of an 8.5-percent (No. 4) Breakaway Run Rate. He is also a proven pass-catching back who posted 27 (No. 32) receptions last season on 31 (No. 38) targets. A skill that will prove critical to the 49ers, who will aim to keep pace with the home town Bengals. Coleman managed to haul in two receptions on three targets in one half, while sprinkling in six carries to give him 56 total yards. The Bengals gave up a 6/34/1 receiving line to Chris Carson last week on seven targets. Which should only provide further optimism to those looking to add Breida into their Week 2 lineups. Start him with confidence this week, because he should be an invaluable asset against the Bengals regardless of game script.
Josh Jacobs, RB, Oakland Raiders
Draft Kings: $4700
FanDuel: $6500
Josh Jacobs had a coming out party to remember in his Week 1 performance against the Broncos. He took 23 carries for 85 yards and two touchdowns, while seeing eight red zone touches. He's a bell cow back who was Top 10 in the league in rushing yards, carries, points and red zone touches. His eight red zone touches puts him on an early season pace to outproduce Todd Gurley's league-leading 5.2 Red Zone Touches Per Game from last year. This gives him tremendous touchdown upside with the Raiders playing host to the Chiefs this Sunday.
Following an offseason filled with Antonio Brown drama, the Raiders came out gunning in Week 1. Oakland hung 24 points on the Broncos and Derek Carr looked efficient, completing 22 of 26 passes for 259 yards and one touchdown. While the Chiefs held Leonard Fournette at bay last week (11.4 fantasy points), the Jaguars did face an uphill battle after going down 17-7 at the end of the first quarter. The Raiders will look to control the game flow against Kansas City this week through Jacobs, giving him carries early and often. Should they happen to keep the game close, Jacobs will have a chance to turn high volume into another top-10 fantasy week.