JJ Zachariason (@LateRoundQB) has built a brand around the concept of streaming quarterbacks in redraft leagues, and the strategy is taking hold in the fantasy community, which is leveraging advanced stats, metrics, and analytics more than ever. Even if you planned to stream week to week, you still can get lucky if you picked up a Carson Wentz, Deshaun Watson, or Alex Smith. The strategy to wait all the way to the back rounds of your draft or stream week to week still doesn't suit everyone. Some prefer security and some play in best ball leagues. So, if you are drafting for best ball or simply prefer a "set it and forget it" type of quarterback, Phillip Rivers is your man. Rivers is being drafted as the No. 13 QB in both PPR drafts and standard drafts according to fantasyfootballcalculator.com. He's a ninth round pick in both formats, giving you eight solid rounds of drafting before you have to take him.
When it comes to consistency, there are very few that could compare to Philip Rivers. He averaged more than 4,400 yards and 30 touchdowns over the past five seasons. His worst finish from 2013-2017 was QB14 and his best was QB6. During this same span, his average ADP is QB15.6, while his average finish is QB10.4.
Rivers is consistent as can be. He doesn't offer you the sexy upside of Tom Brady and Russell Wilson, but he also doesn't cost nearly as much. You know what you're getting with Philip Rivers: a low-end QB1 in the ninth round of fantasy drafts.
Oh, I almost forgot to mention that he is an iron man when it comes to this game. He doesn't miss games due to injury or suspension. Philip Rivers is currently 4th in NFL history in consecutive starts. Since he first started for the Chargers, he hasn't missed a single game. 192 straight regular-season starts and 201 if you count playoffs. You never have to worry about him giving you a 0 in any league format. He is going to show up and give you fantasy points. It's what he does.
Supporting Cast
The Chargers have also done well to add weapons in the receiving game for Philip Rivers. In 2017, he had a Supporting Cast Efficiency of +6.90 (No. 6). He is surrounded by talent. Young, fresh, and ascending talent that is. With Antonio Gates finally out of the picture, Rivers can funnel more targets to Hunter Henry, who was No. 6 in Production Premium and No. 7 in Target Premium in 2017. Henry was the 7th best tight end last season in points per game and will continue to develop a relationship with Rivers. River's No. 1 option in the passing game, Keenan Allen, is coming off the first 16-game season of his career. Labeled as injury-prone, Allen had an incredible season. He was 4th in receptions, 3rd in receiving yards, 2nd in yards after catch, and 3rd in fantasy points per game. Henry and Allen are elite pass-catching options.
---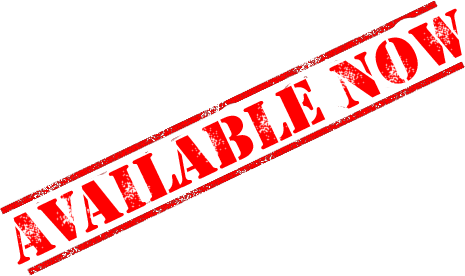 ---
But let's not stop there. Tyrell Williams is only entering his fourth season. In his 2nd NFL season, he was able to eclipse 1000 receiving yards. Then, in what many would deem as a down year in 2017, he made up for counting stats with efficiency. Williams had a +33.5 (No. 3) Production Premium. When given chances, he produced at an elite level. In addition to the wide receivers and tight ends, the Chargers have 2 running backs that can actually catch passes. Melvin Gordon has proved himself to at least be competent in the passing game. In the past 2 seasons, he has logged 99 receptions. Given his all purpose skill set, he gives Rivers a passing option on early downs. Last year River's was also graced with the addition of Austin Ekeler. His +60.3 (No.2) Production Premium showed his big play ability. He is electric.
Last but not least, we have a few speculative picks from the 2018 draft class: Dylan Cantrell and Justin Jackson. Both have their red flags. Cantrell has a 19.4 percent (22nd-percentile) College Dominator and a 22.2 (13th-percentile) Breakout Age. Jackson has a 26.2 (0th-percentile) BMI. Those are big deals and is why they fell to the 6th and 7th rounds of the NFL draft. However, their upside makes them incredibly interesting if they were to hit at all. Cantrell is 6'3″, 226 lbs, with a 91st-percentile SPARQ-X score. Omit his 4.59 (32nd-percentile) 40-yard dash and the rest of his measurables are upper percentile. He's athletic. Perhaps he was just overshadowed by Keke Coutee, who was drafted in the 4th round this year. Jackson, on the other hand, was very productive, shown by his 30.7 percent (66th-percentile) College Dominator and a 12.8 percent (86th-percentile) College Target Share. He runs a 4.52 40-yard dash (71st-percentile), has a 126.5 (86th-percentile) Burst Score, and a 10.88 (95th-percentile) Agility Score. Productive, extremely active in the passing game, and athletic. The biggest knock against him is his size.
While it's likely that a couple of 6th and 7th round draft picks won't produce much, there's a slight chance they will hit. They are perfect dart throws in this draft. If either of them can add anything to this offense, wonderful. But even without them, this offense is already filled with talent. Any way you look at it, Philip Rivers is poised to have an incredible set of receivers in 2018. And you always want a QB from a high-octane offense with exceptional pass-catchers.
He's predictably productive, incredibly safe, and almost always under-appreciated. Do yourself a favor and draft him. Don't overthink it.
Late-round QB Contenders
But what if someone else grabs Philip Rivers before you? Well, you'll still be fine. Remember you've already loaded up your team with valuable positions that will give you an edge over your competition. Nonetheless, here are some options to consider if you miss out on him:
Alex Smith
First, lets review a quarterback that was 3rd in the league in points per game, Alex Smith. Right now, he's being drafted on fantasyfootballcalculator.com as the No. 21 quarterback and in the 12th round of drafts. You would think that the No. 3 QB from the previous year would be drafted early. Nope. Smith will most likely never get garner fantasy attention. In many leagues last year, he was still on the waivers weeks into the season. And I get it, it's Alex Smith, the ultimate game managing quarterback of the past decade. He was elevated by incredible players around him: Tyreek Hill, Travis Kelce, and Kareem Hunt. They're Supporting Cast Efficiency was +13.76 (No. 2), averaging 1.95 (No. 1) Receiver Target Separation.
There's no questioning Kansas City's efficiency last year. Leaving that should hurt Alex Smith. However, Washington's Supporting Cast Efficiency was +7.76 (No. 5), averaging 1.65 (No. 7) Receiver Target Separation. He doesn't have Tyreek Hill, Travis Kelce, and Kareem Hunt. But Smith does get some intriguing options. Chris Thompson is one of the most electric satellite backs in the league. Jordan Reed, if somehow healthy, averages the most per game production of all tight ends. Paul Richardson and Josh Doctson are no Hill, but they could at least provide some outside options for Smith, while Jamison Crowder and Trey Quinn give him slot production. Let's also remember that Washington just drafted Derrius Guice. So they can now use Guice and Thompson, both options in the passing game, instead of having to watch one dimensional grinders like Samaje Perine or the lumbering Rob Kelley
Alex Smith's first 4 weeks look lovely as well. To start the season, Washington gets Arizona, Indianapolis, Green Bay, and New Orleans. He either is going to pass against a porous defense or play from behind. If he doesn't impress you after those, cut him and pick up someone else.
Tyrod Taylor
Tyrod Taylor is the Konami Code. He always gets you rushing production. Even though the Bills appeared to genuinely want nothing to do with Taylor and they gave him very few weapons, he still produced. 19.7 points per game in 2015 and 18.3 points per game in 2016. Now, he gets the most exciting supporting cast of 2018. Josh Gordon, Corey Coleman, Jarvis Landry, Duke Johnson, and the "Prince that was Promised" Nick Chubb. Sure, the Browns drafted Baker Mayfield, but they have come out and said many times they want to use Taylor as the bridge quarterback. When he's their bridge quarterback, he's your bridge quarterback. Draft him as the No. 22 quarterback in the 13th round of your draft and stream him until you can't.
Marcus Mariota
The people have soured on Marcus Mariota. He finished 2016 with 18.4 (No. 9) fantasy points per game, and was drafted as the No. 7 quarterback in 2017. But, then Mariota did the unthinkable. He had a horrible 2017, throwing more interceptions than touchdowns. His 13 touchdowns and 15 interceptions made him the No. 19 QB in points per game. In response, fantasy gamers are now drafting Mariota as the No. 18 quarterback in the 11th round.
With that being said, let's briefly look at Mariota's touchdown percentage. In 2015, his touchdown percentage was 5.1-percent. In 2016, 5.8-percent. Then, in 2017, his touchdown percentage dropped to just 2.9-percent. Ouch. We have to assume that he will bounce back somewhere in the middle of 2.9 and 5.8. Combine that with his average of 304 rushing yards and 3 rushing touchdowns per season and you have yourself a winner.
Conclusion
The NFL draft is a bit similar to fantasy drafts in how many GMs fail to understand positional value. Running backs are often replaceable assets and overvalued in drafts in real-life football. Similarly, many fantasy football owners (or fantasy GMs if playing on sites like RealitySportsOnline) overvalue quarterbacks. Winning at fantasy football is about gaining marginal advantages across all positions. The top quarterbacks offer you the least upside of positional Value Over Stream (VOS), while running backs and wide receivers allow you to load up your roster with VOS advantages. This is why you must wait for Philip Rivers. In doing so, you can stack your team at those other positions. Give yourself as many chances as possible to get the best roster, while having possibly the most consistent late-round quarterback of all time.