Now that the NFL Draft is officially over, it is time cue the Bee Gee's Stayin' Alive as we look at six running backs who have escaped a potential fantasy hit, because their teams use advanced stats, metrics, and analytics, understand the general devaluation of the running back position, and refused to draft any immediate RB competition in 2018.  Some like Ameer Abdullah, Carlos Hyde, Chris Carson, Samaje Perine and Peyton Barber weren't so lucky as their teams took advantage of the deep draft class within the first two rounds. There could be an undrafted free agent that emerges out of training camp and a trade could happen from now until August. But for now, these guys can high-five their coaches, hug their owners and take the time to breathe and relax, feeling that 2018 could be their year for increased production.
Christian McCaffrey, Carolina Panthers
In his rookie year, Christian McCaffrey platooned with Jonathan Stewart. In the running game, McCaffrey only carried the ball 112 times which was 39th in the league. This little opportunity share had a lot to do with his poor efficiency, as he was 42nd in carries, averaging 3.7 Yards Per Carry, which was 49th. He was only 43rd in Breakaway Runs, 40th in Runs Created, and 52nd for Yards Created Per Carry. Despite his poor efficiency as a runner, he was an excellent receiver. He had 80 receptions, which was third best in the league among running backs and in the end he averaged 14.3 Fantasy Points Per Game, which was No. 14 among NFL running backs.
During the offseason, the Panthers let Stewart walk, paving the way for McCaffrey to be the bell cow showing faith he will hopefully improve in the run game.  There was a lot of speculation that Carolina was going to replace Stewart either in free agency or by drafting a rookie replacement. However, this did not come to pass.  So as of now, McCaffrey is the main man in Carolina, which would mean an uptick in fantasy points.  However, look for Carolina to address this void due to McCaffrey's lack of efficiency last year as well as him being built more like a pass catching back rather than taking a full load.  The good news for him is most free agents have been signed so he should get more carries this year to go along with his dominance as a pass catcher.
Alex Collins, Baltimore Ravens
In the end, general manager, Ozzie Newsome drafted twelve rookies in this year's draft.  Luckily for plodder Alex Collins, none of them were running backs. Last year due to the suspension and injury to Kenneth Dixon, Collins stepped up and became the Raven's between the tackles grinder. In real life, Collins became a low-end running back one, carrying the ball 212 times (No. 15 in the league) for 977 yards (No. 11), and averaged 4.6 yards per carry (11th). In fantasy, he wasn't as impressive, averaging 11.6 Fantasy Points Per Game, which was 19th best in the NFL. A lot of that had to do with him not being a prolific receiver. He only had 23 receptions (No. 49) for 187 yards (No. 46). As a runner, Collins excelled at Breakaway Runs (No. 2), Evaded Tackles (No. 9) and had one of the best Juke Rates (No. 5).  Not bad for a guy that is below average in athleticism. His 105.0 Burst Score (4th-percentile) is one of the worst in the league, and his 97.8 Speed Score (54th-percentile) happens to be his best metric, which isn't saying much.
In 2017, Collins looked more like 2016 Rob Kelley, two unathletic backs who happened to have flattering seasons. Therefore, it seemed inevitable that Baltimore was going to find a better long-term replacement for Collins. However, this never happened. Now Collins seems like the obvious starter, at least for the present.
LeSean McCoy, Buffalo Bills
Two years ago in 2016, LeSean McCoy moved to Buffalo and had an amazing year, carrying the ball 234 times (12th in the league) for 1267 yards (6th). He had 20 Breakaway Runs (No. 1) and was fourth in Evaded Tackles with 80. Last year, McCoy had a solid year but he wasn't nearly as efficient.  He carried the ball more (287 times) for only 1138 yards and only averaged 4.0 Yards Per Carry (33rd).  He had a 29.8-percent Dominator Rating (No. 6), but in the end only averaged 16.5 Fantasy Points Per Game (No. 9) which wasn't as high as it could have been because of his 4.6 Yards Per Touch (No. 32).
---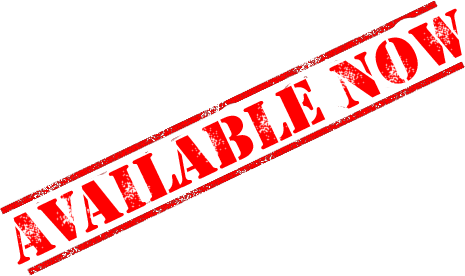 ---
As McCoy enters the 2018 season as a 30 year old, all arrows point in the direction that he needs fewer touches per game to maintain a better level of efficiency. Therefore, perhaps splitting time with another back might be the best thing for him.  In the offseason, the Bills acquired journeyman, Chris Ivory, from the Jacksonville Jaguars. Many see this move as a better backup than Mike Tolbert – a versatile back who can take the odd carry here and there so McCoy avoids injury and doesn't burn out. However, Ivory is even older than McCoy. Therefore, it seemed inevitable that the Bills were going to invest in something for the future once they addressed the hole at quarterback. Unfortunately, they fell victim to the Josh Allen hype and gave up too much to move up in the draft. In the end, they had to give up a few draft picks and didn't choose a running back with any of their remaining six picks. At the moment there isn't anyone else who will compete with McCoy for touches, so this could be one of the last years that McCoy could be a fantasy workhorse.
Jerick McKinnon, San Francisco 49ers
In the offseason, the San Francisco 49ers showed the world that they meant business. One of the biggest moves was acquiring running back free agent Jerick McKinnon and paying him big money. McKinnon is the most athletic running backs in the history of PlayerProfiler, with his best comparable player being Hall of Famer, LaDainian Tomlison. Despite his off the chart athleticism, he has never lived up to the hype.
In 2017, he had his most productive year with the help of starting rookie Dalvin Cook going down to a season-ending injury. McKinnon rushed for 571 yards and had 421 receiving yards, while splitting time with Latavius Murray. Despite his bump in productivity, McKinnon was not very efficient. He averaged 3.8 Yards Per Carry (44th), was 25th in Evaded Tackles, had a 23.8-percent Juke Rate, and had an underwhelming +1.9 Production Premium (30th). With the huge contract coupled with letting Carlos Hyde walk, it seems clear that San Francisco signed McKinnon to be their workhouse back despite his inefficiencies. Since they didn't draft a running back during the draft, it seems even more apparent that they see McKinnon as their number one, and therefore he could have his best fantasy season ever due to his ability to be used more. Let's hope he will average more than his 11.3 Fantasy Points Per Game in 2017.
Jordan Howard, Chicago Bears
Prior to the draft, there were some rumblings that Jordan Howard was possibly on his way out of Chicago. In the offseason, the Bears have made a lot of changes. They have revamped their receiving core with the additions of Allen Robinson, Taylor Gabriel and Trey Burton. However, the biggest change was replacing head coach John Fox with former Kansas City offensive guru, Matt Nagy. The rumors reverberated that Nagy wasn't a huge fan of Howard and therefore most assumed he was going to make noise in the draft by selecting a replacement. Howard in many ways is the antithesis of Jerick McKinnon. He is a below-average athlete that has been very productive in his two years as a lead back. Last year, Howard had the fifth most carries out of all running backs and produced 1112 rushing yards, which was sixth best.  He had 14 Breakaway Runs (6th in the league) and had a 30.0-percent Dominator Rating (No. 5). Howard has proven to be one of the worst receiving backs.
To remedy that shortcoming, the Bears brought in shifty Tarik Cohen last year to be the third down pass catching specialist. They seemed to be one of the best running back tandems last year, and were the only two fantasy viable players to own in Chicago. To everyone's surprise, the Bears continued to stock up on wide receivers in the draft but ignored the running back position. Unless Nagy has something sneaky up his sleeve, Howard looks like he's staying put. And if he does, then he has the potential to improve upon his 12.5 Fantasy Points Per Game (16th) since he will be playing on an offense that looks great on paper. If Mitchell Trubisky emerges in his sophomore year like Jared Goff did last year, then the Bears should be winning more games. This means both more carries and red zone carries for Howard, hence, more wide smiles for his fantasy owners.
Jay Ajayi, Philadelphia Eagles
Jay Ajayi is one of the most polarizing running backs in the fantasy community. Some love his aggressive style of play, while others believe that he is way too overhyped. For the 2017 season, Ajayi's stats are nothing special. They do become way more compelling when analyzing them when he played in Philadelphia only, after being traded from Miami in the mid-season. As an Eagle, Ajayi averaged 5.8 Yards Per Carry. According to Player Profiler's Data Analysis Tool, Ajayi would have only been behind Alvin Kamara (6.1 Yards Per Carry) in the entire league. If he kept that pace and played all sixteen games with Philadelphia, he would have led the league with 1379 yards rushing. It is amazing how much better he was, running behind one of the best offensive lines in the league, and this year he gets that for a full season. He only played fourteen games, not missing anytime due to injury but because of experiencing two byes and resting in the final game of the season. It is also important to note that he only started one game in Philadelphia as LeGarrette Blount was the favorite there last year.
Now that Blount is gone, there are 700+ yards and a few touchdowns to be had. This can only benefit Ajayi, now that Philadelphia decided to not use any of their draft picks on running backs. When Ajayi was in Miami, he averaged 18.25 Carries per game compared to only 10.33 with the Eagles.  Look for his 208 Carries (No. 16), 59.2-percent Opportunity Share (13th), and his 24 Red Zone Touches (No. 30) all to increase. If Philadelphia does not add any more backs from now until the start of the season, get Ajayi on your fantasy team.
Other NFL Draft Winners
Other teams that did not draft running backs include Houston, Oakland, Green Bay, Jacksonville, Kansas City, and Tennessee. Jacksonville's Leonard Fournette should have a similar, if not better season than he did last year. In Kansas City, Kareem Hunt's future as maintaining his bell cow status looks brighter each day. Rumors are being circulated that Spencer Ware appears less and less ready for 2018, and perhaps could be finished. As for the other teams, the obvious fantasy hog seems less clear.  D'Onta Foreman could supersede Lamar Miller in Houston but that isn't a guarantee. Veterans Doug Martin and Marshawn Lynch could share carries in Oakland with neither of them receiving much. In Green Bay, it is anyone's guess who will emerge as lead back. And it looks like Derrick Henry and Dion Lewis might be 2018 best one-two punch, but in order to achieve that, they will sabotage each other's ultimate fantasy potential.
Conclusion
Keep an eye on what goes down in Carolina, Baltimore, Buffalo, San Francisco, Chicago and Philadelphia in the upcoming months. If no other significant running backs are added to their rosters, then consider drafting McCaffrey, Collins, McCoy, McKinnon, Howard or Ajayi in your redraft leagues. They might not be considered the sexiest running back picks, but they should get the job done at a discount price.