The NFL draft season is an interesting time. First, we compare players based on their production, then we see their athleticism at the combine, and finally we see their draft pedigree and landing spot after the NFL draft. The advanced stats, metrics, and analytical analysis gleaned from each of these events will alter our perception of certain players. This is the second part of a three part series that will illustrate how players' values will change from now until draft day.
The Picks
Without further adieu, here are the results of our writers rookie mock draft with PPR superflex league parameters.
1.01 – Saquon Barkley, RB
Analyst: Mark Leipold (@LeipoldNFL)
Rationale: Saquon Barkley is good at basically everything, and he is an incredible athlete. He is the best receiving back in the class with the requisite size and skills to also run between the tackles, which means there is no situation where he would have to come off the field in the NFL. Barkley will command a massive opportunity share from Day 1 and is able to produce in all facets of the game. He's the clear 1.01 in Rookie Drafts, and easily justified as a first-round pick in both redraft leagues and dynasty startup drafts.
This is not an indictment of Barkley, but juxtapose Barkley's rushing production with that of Lamar Jackson to reveal Jackson's true fantasy upside. (Left = Barkley, Right = Jackson)
Other considerations: Nobody. 
Bean Counter's two cents: This has to be the most slam dunk 1.01 of all time.
1.02 – Derrius Guice, RB
Analyst: @DynastyGridiron
Rationale: Weighing in at the combine at over 220 lbs while running a sub 4.5 profile puts Guice in rare company; mixing that athletic profile with a terrific production profile puts Guice in even rarer company. The fact that he did it at the highest stage in the SEC makes this pick a no-brainer. No other considerations at 1.02.
Other Considerations: None
Bean Counter's two cents: It sure feels like a good year to lose out on the 1.01 and have to settle for the consolation prize. Guice is large man that runs angry and it is always more fun owning players that are fun to watch!
1.03 – Nick Chubb
, RB
Analyst:
Corey Alexander (@calexander323)
Rationale: Any concerns about his collegiate injury slowing him down were completely answered at the Combine. Other than Barkley, had the most impressive numbers across the board and solidified himself in the top 3 for this class. Was a dominant producer in college even playing alongside Todd Gurley and Sony Michel, so landing spot shouldn't matter too much unless he gets stuck behind a current bellcow. Will be getting an opportunity early and I expect him to take full advantage of it.
Other considerations: None
Bean Counter's two cents: Chubb put to rest any concerns about his recovery from his gruesome knee injury by dominating the combine. For a guy with his stature to perform at the level he did in the burst and agility scores is impressive.
1.04 – Rashaad Penny, RB
Analyst: Matthew Dwyer
 (@theDynastyMD)
Rationale: Easy pick here predraft. Would have only considered maybe Mayfield instead within a superflex but I chose Penny. Fast (111.2 – 92 percentile) big guy with a 98% percentile dominator rating. While also getting 10.3% target share showing he can catch. Easily my 4th running back in the class and well worth picking before looking to qbs or wrs.
Other consideration: None
Bean Counter's two cents: The fourth RB to go in this draft is yet another size speed specimen. If I am going to bet on a small school prospect Rashaad Penny is the type I want to go all-in on. He completely dominated in school, then showed at the combine he has the athleticism to play at the highest level.
1.05 – D.J. Moore, WR
Analyst: Anthony Amico
 (@amicsta)
Rationale: Moore is not only the best WR prospect of his class, he is one of the best of the past decade and a half. His insane combination of final year market share, breakout age, and NFL Draft Scout ranking gives him a fantastic projection in my WR prospect model (link: http://rotoviz.com/2018/04/final-pre-draft-rb-and-wr-model-projections/).
Other Considerations: None. If you scroll down to the bottom of the above piece, you'll see that Moore's projection is second only to Barkley's at RB or WR. Moore is my clear 1.02 this draft season.
Bean Counter's two cents: If you like advanced stats and analytics, you like D.J. Moore. A lot. I don't think I've seen an analytics model that doesn't say he is one of the top WR prospects in the past forever.  It would not be hard to convince me that D.J. should be picked at 1.02 in rookie drafts.
1.06 – Courtland Sutton, WR
Analyst:
Matt Kelley (@Fantasy_Mansion)
Rationale: If DJ Moore is off the board, Courtland Sutton is the logical next choice. Sutton is the signature split end/X-receiver prototype of this draft class and is one only a handful of first-round graded prospects in a weak wide receiver class. While his underwhelming final season at SMU lowered his floor and will prevent him from garnering a top-10 selection, his college dominance and size-adjusted athleticism suggest his upside is almost uncapped. Courtland Sutton is Alshon Jeffery with draft capital. 
Other considerations: None
Bean Counter's two cents: If a player leaves questions about his ability based on his production he better have a clear path to winning at the next level. Courtland Sutton is jam packed with tools that will help him succeed in the NFL. Starting with his 6-3 218 pound frame then going to his elite agility (97th-percentile) he will be a handful for any cornerback tasked with covering him.
1.07 – Baker Mayfield, QB
Analyst:
Jerry Amole (@hangovercouch)
Rationale: I was pleased to select the first quarterback off the board, Baker Mayfield. Mayfield's college resume speaks for itself and is at the top of almost every significant statistical category for a quarterback. Mayfield also projects to be a top 10 pick with a high chance of starting some point in the 2018. If he lands on a team with a competent offense, Mayfield could quickly become one of the marquee quarterbacks in the NFL.
Other considerations: Sony Michel
Author's note: In a superflex draft it is an absolute steal to get the analytics communities consensus QB1 at 1.07. This goes to show how deep this class is. On a given day I would rank the players 1.02-1.07 in any order which really speaks to the talent in this draft.
1.08 – Sony Michel, RB
Analyst: Eric McClung (@ericmcclung)
Rationale: Am I dreaming? Sony Michel with the eighth overall pick is the best value in this mock draft. In fact, he's mocked as the second or third pick in plenty of rookie mock drafts. While I totally understand Barkley-Guice-Chubb going with the first three selections, Penny at four is a reach. Michel caught more than 20 passes in two of his four seasons while splitting time Georgia. He looks plenty capable for being a three-down back in the pros. 
Other considerations: None
Bean Counter's two cents: Sony is the top of my next tier and I would have no issues with selecting him here. My main concern with him is that he doesn't have any elite traits, He is average sized with slightly above average athleticism. He strikes me as the type of player that is always going to produce but will never be considered an "untouchable" on your dynasty roster.
1.09 – Josh Rosen, QB
Analyst:
 Miguel Chapeton(@DynastyGuruFF)
Rationale: Drafting from the 1.9 was not ideal. All the Top RB's, WR's and my #1 QB we're all gone. At this point I felt I need to make a "safe" selection and so I chose Josh Rosen.
Other considerations: None
Bean Counter's two cents: My favourite thing about Josh Rosen is likely going to be his draft capital. You just don't see players with his level of efficiency in college do well in the NFL. This is the range of the draft that I would be looking to select him, but I will be looking to flip him every time someone says anything good about him.
1.10 – Lamar Jackson, QB
Analyst:
Kyle Dvorchak (@ffkylethekid)
Rationale: To put things in perspective: Over the last two season Lamar Jackson has outrushed Saquon Barkley each year in terms of yardage and has matched or bested him in touchdowns in both years as well. Jackson is the most athletic quarterback prospect to come out since Cam Newton and without having combine results I'm still confident in saying his speed puts Newton to shame. Jackson doesn't have to be an elite passer, and his sub 60% completion percentage might indicate he isn't, and it really won't matter for fantasy. His rushing prowess gives him the highest ceiling of any quarterback this draft season.
Other considerations: Sam Darnold
With the best pure passer off the board, Baker Mayfield, Sam Darnold is likely the safest quarterback left. He's the youngest quarterback ever to be drafted and will go top-3, hopefully even number one overall. His 75th percentile QBR and 64th-percentile Y/A speak to his prodigal status. If my team was in dire need of a safe floor and day one production Darnold would be a good fit but without any constraints like that I'm taking Jackson and shooting for the ceiling every time.
Bean Counter's two cents: Lamar Jackson is exactly the type of player I am looking for at this stage of the draft. I fully expect him to take the NFL by storm early in his career. If I don't think his passing ability is catching up to his running ability after a few seasons in the NFL I will be looking to sell as I still do not have a ton of faith that the running QB archetype can be successful long-term in the NFL. I sincerely hope Lamar proves me wrong and has a very long and productive career in the NFL.
1.11 – Sam Darnold, QB
Analyst:
 Marc Mathyk (@Masterjune70)
Rationale: I can't believe he fell this late.  He's not a pick I am counting on for the upcoming year, mainly due to the fact that I am assuming he will go to the Browns and they are pretty adamant on starting Tyrod Taylor as they should.  I believe having a year of absorbing the NFL game and grown another year older will only help Darnold. Therefore, his impact won't be cashed in until year two.  However, if everything aligns with the determination and vigor the Browns seem to have in their hope to be a legitimate contender, then my patience will pay off for many years to come.
Other considerations: Royce Freeman
Bean Counter's two cents: Sam Darnold strikes me as the absolute safest QB in this years rookie crop. If he is still available at this stage of your rookie draft and you are hurting at QB I would be looking to trade up to acquire him. I believe you will be getting a solid if unspectacular high-end QB2 or back-end QB1 for the next decade.
1.12 – Equanimeous St. Brown, WR
Analyst: Daniel Tarditi 
(@diti51)
Rationale: Picking at #12 spot, I knew I was going to miss out on top tier of talent in first 5-7 picks.  I was hoping Lamar Jackson or Darnold would fall to me given it is super flex.  When both went right before me along with my second favorite RB in Michel, I went with Equanimeous St Brown at WR.  In this deep but somewhat underwhelming WR draft class, I believe only he and Courtland Sutton have the ability and upside to be possible true fantasy WR1.
I actually like St Brown to reach that possible potential given his ability to separate on all levels of the field, run after catch and easy smooth speed.
ESB's value is artificially discounted coming off season with an rb playing qb in Wimbush at Notre Dame.
Other considerations: None
---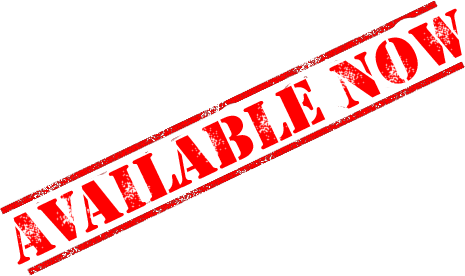 ---
Bean Counter's two cents: I am completely terrified and 100% excited to see ESB in the NFL. His college dominator of 25.2% (36th-percentile) is a major red flag. I understand that the QB play fell off a cliff at Notre Dame this year but the college dominator rating takes QB play out of the equation. This leaves us with a 6-5 214 pound WR with a 93rd-percentile speed score. ESB has major boom or bust potential.
2.01 – Royce Freeman, RB
Analyst:
Mark Leipold (@LeipoldNFL)
Rationale: Royce Freeman is a solid all-around back, with no real holes in his game. He's a good but not elite-level athlete with great speed and agility. Freeman was above the 50th-percentile in College Dominator, College YPC, and College Target Share. He's a complete back who can be used in all phases of the game, though he's not elite in any one area. At 6'0″ and 229 lbs., he has the requisite size to handle a bellcow-level workload in the NFL, and he has the talent to be on the field in all situations. If Freeman projects to see early opportunity, he should be in consideration in the first round of rookie drafts.
Freeman absorbed heavy work at the college level. He was over 1,000 scrimmage yards all 4 seasons at Oregon, over 1,500 in three of four, and over 2,000 in his sophomore season. However, he logged over 1,000 touches to get to that point, which is more than Leonard Fournette over the last 4 seasons of both college and professional games. On the plus side, Freeman does not have an injury history of consequence. He missed 1 game in his junior season, and that's it.
Other considerations: James Washington
Bean Counter's two cents: For some reason I think of Royce Freeman as a poor man's Sony Michel in that he is a jack of all trades. Then you look up his profile on playerprofiler.com and realize he is an absolute sneaky good athlete. His upper tier speed and agility score at his size (6-0 229 pounds) is downright impressive. Given the value RB's tend to hold after their rookie year I would love to take Freeman and have a year of him playing against NFL defenses before I make a judgement on his abilities.
2.02 – Calvin Ridley, WR
Analyst: @DynastyGridiron
Rationale: No other wide receiver had a more disappointing combine than Calvin Ridley. He came in underweight and slow. Despite his underwhelming production profile and extremely old age, Ridley does have some bright spots in his overall draft profile. Ridley continues to be projected as one of the first wide receivers off the board in the NFL Draft. As we saw with Michael Thomas and Cooper Kupp, older more polished receivers with a clearer path to targets (draft capital) have a better chance to breakout in year one.  Despite a late breakout age, Ridley did instantly perform well when he finally got his chance to shine at Alabama.
Other considerations: Christian Kirk, Ronald Jones
Bean Counter's two cents: Calvin Ridley is the type of wide receiver that I would draft at this ADP with every intention of selling him after his rookie year. The older prospects with great route running are often able to produce in year 1 and someone in your league will give him the automatic bump in value that every productive rookie WR receives. Be the guy that cashes in on that opportunity. I am afraid Ridley is destined to play his career at roughly the same level he enters the league at.
2.03 – James Washington, WR
Analyst:
Corey Alexander (@calexander323)
Rationale: Not the greatest athlete, would have loved to see him post better combine numbers, but his production and breakout age checks multiple boxes. 33.3% College Dominator, 20.2 (94th percentlie) College Yards per Reception, and 18.4 (97th percentlile) Breakout Age. Close initial comps to the likes of Keenan Allen, Michael Crabtree, and DeAndre Hopkins who all don't show the best workout numbers but had the college production. Would be happy taking a young Crabtree at this point, if he turns into anything better then that is just a bonus.
Other considerations: Christian Kirk
Bean Counter's two cents: I have never been more confused by a combine in my life. As I said earlier, I am always looking for that elite trait that tells me how a player will win at the next level. James Washington did not have that. He is awkwardly shaped like an RB at 5-11 213 pounds with below average athleticism. That being said his proficiency in college as a deep threat is going to get him on an NFL field and he will make splash play after splash play. The frequency in which he finds himself on the highlight reels should give you ample opportunity to sell for someone with a more likely path to sustained success.
2.04 – Christian Kirk, WR
Analyst: Matthew Dwyer
 (@theDynastyMD)
Rationale: St Brown, Ridley, and washington all were taken and I am more than okay taking Kirk here and would take Kirk before most of these others. Kirk looks the most ready to start in the slot (a position growing in usage) than many other in this class and with predicted draft capital going his way he should be an early performer. 
Other considerations: Ronald Jones
Bean Counter's two cents: Christian Kirk profiles as a high volume slot receiver and that is OK with me at this point in the draft. He seems like the type of player that you can package with other assets to secure a star. He should have a solid floor but a limited ceiling as he has neither the size nor athleticism to be one of the top receivers in the NFL.
2.05 – Ronald Jones, RB
Analyst: 
Anthony Amico
 (@amicsta)
Rationale: I'm not as high on Jones as I once was, but the upside is still well worth taking him at 17 overall. Jones has never been a receiver, and has been injured for the pre-draft process, but was awesome at producing yards at USC. My research shows that matters for fantasy. Jones is still a likely Day 2 NFL Draft pick, which gives him a chance to see a solid workload right away.
Other considerations: I thought about Kerryon Johnson at RB, and Tre'Quan Smith at WR. Both players have upside at this juncture of the draft.
Bean Counter's two cents: Ronald jones still has many major supporters out there. I would have no problem taking a chance on him and hoping you are getting a steal based on his injury riddled draft season.
Other's notes: @ffkylethekid – This boils down to draft capital. Even if we (team stats) don't see what the scouts see in Jones they do see it. And that equates to draft capital which leads to touches. Every player is a value at some point and Jones was definitely taken at a value in this mock.
2.06 – Kerryon Johnson, RB
Analyst: Matt Kelley (@Fantasy_Mansion)
Rationale: Kerryon (or "KerrYAWN") Johnson does not look the part of a first round pick in dynasty league rookie drafts. Yet every draft season, film grinders unearth a pet pounder who "runs strong between the tackles" (because that's so important in today's NFL), and Johnson is that guy this year. Lucky for me, he was available in the second round, where I felt comfortable drafting a Jamaal Williams 2.0 early-down grinder who projects to command between-the-tackles touches right away in the NFL.
Other considerations: None
Bean Counter's two cents: I think Kerryon is going to be at the mercy of his NFL draft position, if he goes to a team with a weak RB room I could convince myself that based on volume he could be an adequate producer in the NFL not unlike Jordan Howard.
2.07 – Josh Allen, QB
Analyst: Jerry Amole 
(@HangoverCouch)
Rationale: Someone had to do it. Even though we all assumed Josh Allen would have a solid combine, it doesn't hurt to see him confirm our assumptions. All negativity aside, Allen is an athletic prospect, racking up all upper percentile workout metrics and a 100th percentile throw velocity! Throw velocity may mean nothing when it comes to being a good quarterback but NFL scouts sure like to see it and Josh Allen's high draft capital will entrench him as the heir apparent to a wayward NFL franchise this summer. I personally am not a believer but if he becomes a starter in 2018 and can string together a few solid games I will be looking to ship him off to the highest bidder.
Other considerations: Michael Gallup, Tre'Quan Smith
Bean Counter's two cents: At this point I think everyone knows that Josh Allen is either going to be the greatest quarterback we have ever seen or will be out of the league before his rookie contract expires. If someone is able to mold him into a great QB I will be the quintessential coach worshipper that Fantasy_Mansion hates.
2.08 – Michael Gallup, WR
Analyst: Eric McClung 
(@ericmcclung)
Rationale: Pinch me. Michael Gallup is much closer to being third-best wide receiver in the draft than the seventh, where he somehow fell to me. In two years at Colorado State he averaged 88 receptions and over 1,300 receiving yards. Gallup also scored a total of 21 touchdowns in 26 games. As a junior college transfer, Gallup is a little older than some of the other top receiver prospects. Outside of poor shuttle times, his combine workouts were all pretty good. On tape, Gallup is a very smooth-looking athlete and will gain yards after the catch. Join #TeamGiddyUp now before the hype.
Other considerations: None
---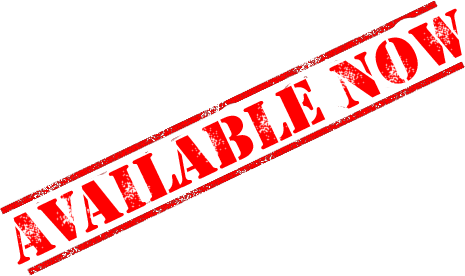 ---
Bean Counter's two cents: I wish Michael Gallup was a little more in any area. He is mediocre across the board in athletic testing. His production is average. His size is average. He just doesn't excite me. The flip side to that is that he doesnt really scare me either. I fully expect him to be an NFL player but he seems more the type that the situation will happen to him rather than the coach will scheme around him.
2.09 – Tre'Quan Smith, WR
Analyst: Miguel Chapeton 
(@DynastyGuruFF)
Rationale: I was hoping for Royce Freeman, Kerryon Johnson, or Michael Gallup to fall to me, but no dice. With all of them gone I turn to one of my favorite WR's  with high upside in this class in Tre'Quan Smith. He reminds me a lot of DeVante Parker but with less hype. 
Other considerations: None
Bean Counter's two cents: I love that Tre'quan has a 19.2 (85th-percentile) breakout and is still only 21. Given his size and athleticism I think Tre'quan has as good a chance as anyone to have fantasy success that is available towards the end of the second round.
2.10 – Anthony Miller, WR
Analyst: 
Kyle Dvorchak (@ffkylethekid)
Rationale: Anthony Miller has it all: 80th-percentile College Dominator Rating combined with solid efficiency at a 60th-percentile yards per attempt. He's even an 89th-percentile athlete. He's a complete prospect…if you redact his fatal flaw, a 17th-percentile breakout age. At this point in the draft I'm likely looking to trade out but since this is a mock Miller is a good alternative.  Every player in the late second is far from guaranteed but Miller has a lot of positive traits on his resume.
Other considerations: Dallas Goedert
Tyler Eifert meets Zach Ertz sounds so enticing and is within Goedert's range of outcomes but taking a position that struggles to breakout for multiple years is hard for me to do. A landing spot with a solid passing game and opportunity could easily let me break this rule for Goedert though.
Bean Counter's two cents: Anthony Miller is closer to 24 than 23 and that is a major concern for me when evaluating prospects. I am always left wondering what took so long for him to arrive? This is especially true of players like Anthony as there really aren't any other red flags outside of his breakout age which falls in line with his draft age.
2.11 – Mike Gesicki, TE
Analyst: 
Marc Mathyk (@Masterjune70)
Rationale: With many of the top running backs and wide receivers gone, again I decided to make my choice on long-term rather than producing a lot right away.  It is common knowledge that tight ends don't hit the ground running and need time to adjust to the NFL game. Gesicki was not as productive as Goedert or Andrews in college but he is far and away the most athletic.  All of his metrics on Player Profiler are in the upper 90th-percentile.  Athletic tight ends tend to rise to the top (Travis Kelce, Evan Engram). I am hoping the Saints take him – that way he will have an immediate impact.
Other considerations: Nyheim Hines
Bean Counter's two cents: Blazing atheleticsm is a great way to get yourself noticed and Mike Gesicki stood up and announced his presence at the NFL combine. I always like to look for the stars at the less important positions once all of the players I like at RB and WR are gone. Taking either Gesicki or Dallas Goedert at any point starting in the middle of the second round would be great value.
2.12 – Dallas Goedert, TE
Analyst:
Daniel Tarditi (@diti51)
Rationale: In the second round at 24th pick I took TE Dallas Goedert.  His tape at South Dakota State shows me a true move tight end with excellent hands and ability to be game changer in receiving game.  I think he may turn out to be best TE in this draft class for fantasy
Other considerations: None
Bean Counter's two cents: Upper percentile scores in burst and agility to go with a 6-5 256 pound frame and impressive production gives me hope that Goedert can make a smooth transition to the NFL. I can't decide who I would rather have on my fantasy team between Goedert or Gesicki so selecting either would make me happy.
3.01 – John Kelly, RB
Analyst: Mark Leipold
 (@LeipoldNFL)
Rationale: Despite lacking high-end athleticism (Kelly is below the 25th-percentile in all workout metrics except Burst Score), Kelly was a dominant player in the SEC. Kelly recorded a 36.5% (82nd-percentile) Dominator Rating at Tennessee, while also posting a 14.7% (92nd-percentile) Target Share. Kelly actually tied for the team lead in receptions in his senior season at 37. Kelly's 4.1 YPC is abysmal, but can be credited in large part to poor offensive line play, as he was tackled behind the line of scrimmage frequently. Despite low workout metrics, Kelly is an excellent asset in the receiving game, and is good at breaking and evading tackles in the open field. In PPR leagues, he should carry plenty of value. He also has the size to run between the tackles, so goal-line work is not out of the question. At 3.01, Kelly is excellent value.
Kelly will be dependent on landing spot, as he needs to go to a team that will use him in the passing game. If he goes to a team without a goal-line back, that would increase his value even more. A weak offensive line would be very bad news for Kelly, though.

Other considerations: Nyheim Hines, Bo Scarborough
Bean Counter's two cents: I will be taking John Kelly in the third round every time. If you watch him play for two minutes I promise you will love him, he is just so fun to cheer for. If you ignore his athleticism he has a pretty decent profile too. Unfortunately, his athleticism will hold him back from being a consistent fantasy producer at the next level. He was one of the biggest losers from the combine and pro day testing.
3.02 – D.J. Chark, WR
Analyst: @DynastyGridiron
Rationale: Throughout the draft process, D.J. Chark has impressed at every turn. He followed up an awesome Senior Bowl performance with a chart-popping NFL combine. Chark combined an amazing 115.3 Speed Score (96th percentile) with a mind-blowing 132.5 Burst Score (93rd percentile) leaving many people on twitter wondering if Chark is indeed part of the secret Reptilian Humanoid class AKA the Lizard People. Chark is projected to be drafted as early as the late 1st round, but no later than the end of the 2nd round.  This should be enough draft capital to give the raw receiver plenty of time to develop other aspects of his game.
Other considerations: Nyheim Hines, Allen Lazard
Bean Counter's two cents: If you like the run fast, jump high type then D.J. Chark is for you. I would be thrilled to get a player with his level of elite athleticism at this point in the draft.
3.03 – Mason Rudolph, QB
Analyst:
Corey Alexander (@calexander323)
Rationale: Completely happy to take a shot on Rudolph here in a Superflex Draft. What stands out is his College Quarterback Rating of 84.9 (88th percentile) and Yards per Attempt of 10.7 (98th percentile). To keep a good QB rating while pushing the ball downfield is enough for me to bet that he will get snaps at some point in the NFL and would be a steal if he won a starting job at some point in his first few years, not necessarily year one.
Other considerations: Nyheim Hines
Bean Counter's two cents: Mason Rudolph feels like a complete afterthought in this draft because there are so many noteworthy passers. One thing you will notice is that most QB's have gaudy efficiency numbers in college and Mason is a guy that definitely checks that box.
3.04 – Nyheim Hines, RB
Analyst: Matthew Dwyer
 (@theDynastyMD)
Rationale: 3rd round autoclick. Love Hines here with maybe considering a qb in this spot but as they all were taken 2nd round I'll happily take the running back dropped into 3rd. Nyheim Hines is a guy I could see after the draft easily being taken in the mid 2nd but needs that landing spot to make people realize his potential for winning leagues for their fantasy teams.
Other considerations: None
Bean Counter's two cents: Nyheim Hines is an easy selection at this point. I would be happy to take him in the middle of the second round so to get him here is larceny. He has elite receiving ability and is crazy fast. Seems like a good bet to be a guy that gets peppered with targets at the NFL level. I fully expect his coaches to game plan him into the game regardless of the opponent.
Other's notes: @ericmcclung – I took Nyheim Hines in the early second round of our pre-combine mock draft, yet he fell more than a full round this time around despite blazing a time of 4.38 seconds in the 40-yard dash. If Hines lands with the right team, the converted slot receiver is going to make a quick impact as a PPR-friendly satellite back
3.05 – Kyle Lauletta, QB
Analyst: 
Anthony Amico
 (@amicsta)
Rationale: At this stage of the draft, there were only lottery-ticket type prospects available. In this instance, I prefer to take the swing at a quarterback in a Superflex draft. Lauletta is a fantastic FCS-level prospect, and figures to go on Day 2 of the draft. He could wind up a long-term starter in the NFL.
Other considerations: Allen Lazard was someone I considered due to his low breakout age.
Bean Counter's two cents: In superflex you can never have too many QB's. Lauletta is a good enough player to warrant sitting on your taxi squad for a year or two until he gets a chance.
3.06 – Bo Scarbrough, RB
Analyst: 
Matt Kelley
 (@Fantasy_Mansion)
Rationale: Bo Scarbrough should not be available in the third round of dynasty rookie drafts. Sporting an Alabama pedigree and a 110.2 (90th-percentile) Speed Score on PlayerProfiler.com, Scarbrough was a slam dunk selection in an otherwise barren third round. He is one of less than ten running backs in the 2018 RB class who should immediately slide into a voluminous two-down role for whichever SEC-biased NFL team that overdrafts the one-dimensional bankrupt man's Derrick Henry in the third round of the NFL Draft.
Other considerations: None
Author's notes: Big, fast, and played at Alabama is enough for me to pull the trigger in the third round.
3.07 – Allen Lazard, WR
Analyst: Jerry Amole (@HangoverCouch)
Rationale: With a 3rd round pick I am looking for a player with the highest upside and I am surprised a player like Allen Lazard isn't getting as much attention as he should. Considering his size, Lazard had a quietly successful combine. At 6'3'' 225 pounds, Lazard was still able to post above average Speed and Burst scores and landed himself the second highest Athleticism Score of all 2018 WR rookies at 108. Lazard also posts a Breakout Age below 20 and continually got better each year at Iowa State. He also posted a 33.1% College Dominator Rating which in itself isn't bad but considering he played next to sophomore running back phenom, David Montgomery, grabbing a 33.1% CDR is even more significant. NFL teams looking for a red zone target will be pleased to land Lazard and if he gets drafted in the late 3rd – mid 4th round of the NFL draft, I will be looking to pick up Allen Lazard in every dynasty league I can.
Other considerations: Justin Jackson, Justin Watson
Bean Counter's two cents: Decent athleticism and breakout age while standing 6-3 and 225 pounds seems like a good flyer in the third round.
3.08 – Justin Jackson, RB
Analyst: Eric McClung 
(@ericmcclung)
Rationale: I missed Nyheim Hines by just a couple of picks and nearly had the perfect draft. However, I'm alright taking Justin Jackson as a consolation prize. He ran for well over 1,000 yards in each of his four seasons at Northwestern, but will need to make it as a satellite back at the next level if he continues to weigh under 200 pounds. Thankfully, Jackson caught 122 passes at the collegiate level. And at the NFL Scouting Combine, Jackson displayed excellent agility and burst to convert some of the non-believers.
Other considerations: Martez Carter, Ito Smith, Phillip Lindsay
Bean Counter's two cents: Justin Jackson is wildly undersized for a running back with a 0th-percentile BMI. He has elite agility and receiving ability though and that is intriguing. If his coaches can find a way to get him the ball out of the backfield or the slot he has a chance to produce.
3.09 – Justin Watson, WR
Analyst: 
Miguel Chapeton
 (@DynastyGuruFF)
Rationale: At this point in the draft every pick is dart a throw and most of them miss. So I'm taking a chance on the guy with the highest upside in relatively weak WR class. Watson profiles as a future WR1 and has all the athleticism and college production we're looking for. He's currently going undrafted in most mocks because even MFL didn't have his name in their database to choose from.
Other considerations: None
Bean Counter's two cents: Justin Watson is everyone's favorite late round sleeper this year. He is another small school receiver that checks every box with little fanfare. Here's hoping he gets a legitimate shot in the NFL.
If you are wondering how much of a sleeper he is, MFL doesn't even have him in their database yet. 'Nuff said.
3.10 – Chase Edmonds, RB
Analyst: Kyle Dvorchak (@ffkylethekid)
Rationale: 
Any player with Dion Lewis as their best comp has to be considered in the third round of a rookie draft. One of the things that sets Lewis apart is his receiving ability and Edmunds has that trait in spades as well. In his second season as a collegiate player Edmunds brought down31 receptions. He's got a history of being a bell cow with his 75
th
-percentile dominator, which is coincidentally the exact same as Lewis. Edmunds also boasts a 96
th
-percentile agility scoring cementing Lewis as a great comp. Give me all the Dion Lewis Jr. in the third round.
Other considerations: Jordan Lasley
Lasley has a college dominator and yards per reception above the 80th-percentile. This combination of volume and efficiency is rare. Unfortunately Lasley has numerous off-field concerns and until we see teams show their interest in him with draft capital he is a big stay-away for me.
Bean Counter's two cents: Chase Edmonds has to get drafted by the Patriots, doesn't he? He just looks like a patriot. Do the right thing Bill.
3.11 – Ito Smith, RB
Analyst: 
Marc Mathyk (@Masterjune70)
Rationale: I really needed and wanted a running back for one of my top three picks.  Smith is an above average athlete, but what is most attractive about Smith is his college production.  He out-produced Saquon Barkley in college.  He's built more like a satellite back but could prove to be similar to Dion Lewis who can and has done everything in the NFL, and if Smith goes to New England (and he has had meetings with them) then he could find himself leapfrogging the other running backs and could become the primary back for the Patriots from the get go.
Other considerations: Deon Cain
Bean Counter's two cents: Here is another player that was not in the MFL database. Hopefully they are reading this and can add some of our favorite players soon. Ito is a satelite back type that could carve out a role early if he gets a chance otherwise I am afraid his career will be over before it starts.
3.12 – Kalen Ballage, RB/WR
Analyst: Daniel Tarditi (@diti51)
Rationale: In third round it is a dart throw so buying players with highest ceiling.  That means players like Antonio Callaway and who i took at RB, Kalen Ballage.  His metrics, size, and ability in the receiving game makes him a potential home run.
Other considerations: None
Bean Counter's two cents: There is no way that Ballage should still be available at the end of the third round. He is big, fast, and catches passes. If he can ever put it all together he could be a force to be reckoned with in the NFL.
Conclusion
This class is looking extremely top heavy to me with a very solid top 7 then another tier of 4 or 5. After that the outlook is bleak. I will be trading aggressively to lock down picks in the top 7 and if I am in the situation where I own the 1.02 I would be aggressively trying to move back to pick up more picks in the top tier.
Oh and always remember #NeverJoshAllen