Since 2014 the New Orleans Saints finished top 2 or better in offensive yards per season, however, during this span the Saints defense finished No. 27 in yards allowed. While this dichotomy produced below average NFL results in 3 consecutive 7-9 seasons, the Saints inability to field a competent defense has been a boon to fantasy players, resulting in a multitude of negative game scripts for Drew Brees and Co. to propel fantasy owners to championships. A draft day steal of Marshon Lattimore aside, the Saints did little to address their defensive deficiencies in the off-season and will most likely face many negative game scripts again this season.
The Saints offense will be without stud Brandin Cooks who was dealt to the Patriots for offensive and defensive line help via the draft opening up an additional 117 targets for the remaining wide receivers and newly acquired Ted Ginn to absorb. The Saints also jettisoned Tim Hightower, adding Adrian Peterson and Alvin Kamara providing depth and versatility to the running game.
Some of the names may be different but the Saints are poised to remain a source of fantasy league greatness in 2017.
Drew Brees
The Saints starting quarterback since 2006, Drew Brees remains the foundation of the Saints fantasy juggernaut. Brees is the apex of the intersection of opportunity and efficiency.  Across the past three seasons, Brees and the Saints have failed to finish lower than second overall in passing attempts.  Across this same time period Brees has produced a positive Production Premium finishing in the top 10 at the position in 2014 and 2015 and finishing No. 14 overall at the quarterback position in 2016.
Drew Brees has failed to finish below QB4 in fantasy points per game the past four seasons.  He is going as QB3 in MFL ADP which is close to his high floor and a fair price for an elite fantasy quarterback option.
Mark Ingram
The lone fantasy relevant incumbent in the Saint's backfield, Mark Ingram finished last season as the RB10 averaging 15 points per game. Despite a top 10 finish last season, Ingram is now being drafted as the RB20 in MFL ADP. While his fall in ADP is most likely a response to the additions of Adrian Peterson and Alvin Kamara, this response is too drastic.
Being part of a committee backfield is nothing new for Ingram as he has only seen over a 60-percent Opportunity Share once (2014). Despite the lack of bell-cow Opportunity Share, Ingram has finished as an RB1 each of the past two seasons. In addition, Ingram consistently makes defenders miss, evading 59 tackles in 2016 (No. 13 overall) and evading 81 tackles in 2015 (No. 4 overall). As analyzed by Josh Hermsmeyer, evasiveness is a rather sticky stat to use to find late running back value. For this reason as well as those written by Richard Jenkins, Ingram remains a great value at this current ADP.
Adrian Peterson
Adrian Peterson is not a cyborg. Despite his profile picture he is not Jesus. However, he could work a miracle for his fantasy relevance as a Saint in 2017. Trading Minnesota's abysmal offensive line (62.9 rating, No. 32 overall) for New Orleans' offensive line (140.6 rating, No. 1 overall), Peterson will see some more holes to exploit any remaining burst (129 Burst Score, 90-percentile) and speed (115.8 Height Adjusted Speed Score, 96-percentile) remaining in his soon to be 33 year old body. In 2015 Peterson had an offensive line with a top ten rating and he finished the season as the RB3 averaging 16.5 fantasy points per game. Peterson also saw 327 carries in 2015, an amount of usage he will not to see as a Saint.
Not a proficient pass catcher as a pro and as a prospect (6.7-percent College Target Share, 36-percentile), Peterson will yield pass catching work to both Ingram and Kamara in 2017 and is a highly volatile touchdown dependent running back for a team set to face negative game scripts. At RB29 in MFL ADP Peterson's upside is in an Ingram injury.  Going around the same spot as Danny Woodhead and Bilal Powell, Peterson is now a fade.
Alvin Kamara
Drafted in the early third round Alvin Kamara has one of the best landing spots among his 2017 peers. With an elite Burst Score (132.7, 93-percentile) and proficiency catching the ball out of the backfield (14-percent College Target Share, 90-percentile) Kamara profiles as the Saints scat back. While Kamara lacks the overall athleticism of the past Saints producers in that role such as Darren Sproles and Reggie Bush, his 30.7 (61-percentile) BMI indicates as sturdier frame to handle between the tackles carries compared to the Saints previous pass catching dynamos.
Alvin Kamara must have been ecstatic to land in New Orleans where the Saints targeted runners out of the backfield 162 times, 24.2-percent of all targets, last season. Moreover, Travaris Cadet, and John Kuhn, and Tim Hightower absorbed 100 of the 162 Saints running back targets last year. With 62-percent of the Saints running back up for grabs, Alvin Kamara could be the most prolific New Orleans satellite back since Reggie Bush in 2006. At RB48 in MFL ADP, Kamara is an ideal Zero RB target as the preferred satellite back in New Orleans with the ability to see an expanded role once fragility strikes. Kamara looks like the best late-round dart throw running back in PPR leagues this season.
---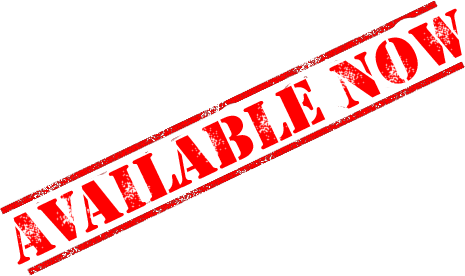 ---
Michael Thomas
Michael Thomas evolved into a Very Good Michael Thomas during his 2016 rookie campaign and emerged as the Saints target leader amassing 121 targets.  Drafted in the second round in 2016 by the Saints, Thomas presents an intriguing combination of size and speed represented by his above average 99.9 Height Adjusted Speed Score (68-percentile). Coupled with an Agility Score, 10.93 (80-percentile) and a 10.15 Catch Radius (75-percentile), Thomas translated Drew Brees' passes into a hyper-efficient 2.13 fantasy points per target (No. 4 Overall) posting a +28.1 Production Premium (No. 5 Overall).
Michael Thomas will certainly inherit some of the 117 targets vacated by Brandin Cooks' departure. However it is hard to envision a large bump in targets as Brees exhibits the tendency to spread the ball around. Since 2006 Brees' number one target leader has averaged 129 targets, book-ended by Jimmy Graham in 2011 with 149 and Marcus Colston in 2009 with 107. Assuming Thomas meets Graham's target total in 2011 he would average about 9 targets per game. Since 2013 only Julio Jones, Jordy Nelson, Dez Bryant and Demaryius Thomas finished the season in the top 6 while seeing only 9 targets per game, thanks in part to boosted efficiency levels. In sum, Thomas will have to reproduce his uber-efficiency and see the most targets on the Saints since 2011 to meet his lofty ADP. While this is within Thomas' range of outcomes, he is currently being drafted closer to his ceiling than his floor.
Willie Snead
Another incumbent wide receiver set to see increased targets from Drew Brees is Willie Snead. Snead finished as wide receiver No. 27 in 2016 averaging 12.8 fantasy points per game. Snead saw 104 targets last season which is slightly below the average number of targets seen by  Saints number 2 receiving options since 2006 (105 targets). This average is book-ended by the 130 targets seen by Marques Colston in 2012 and the 83 targets seen by Devery Henderson in 2009. It is important to note however that since 2011 the Saints number 2 wide receiver never failed to see less than 100 targets.
Willie Snead's athletic metrics leave a lot to be desired, as summarized by his 89.5, 8-percentile SPARQ-X score. However, despite sub 25-percentile athleticism across multiple metrics, Snead has produced in the NFL posting 2 consecutive seasons with a positive Production Premium. Snead is well undervalued as WR31 in MFL ADP and is the preferred arbitrage play when compared to Michael Thomas.
Ted Ginn
In 2015 Ted Ginn saw 97 targets from an efficient Cam Newton (21.6 Production Premium) and finished with his best fantasy season averaging 12.3 points per game (No. 32 at the position). In 2016 Ginn saw around the same targets (95) yet failed to have even close to the same fantasy impact he had in 2015 as he averaged only 10.1 fantasy points. A regression in Cam's efficiency from a 21.6 (No. 3 at the position) Production Premium in 2015 to a -2 (No. 16 at the position) Production Premium in 2016 as well as a drop in his Deep Ball Completion Percentage of 37.8-percent (No. 14 overall) in 2015 versus 26.3-percent (No. 27 overall) in 2016 are the most likely culprits considering Ginn's 2016 Panther's leading Target Premium of +11.1-percent (No. 27 Overall).
Now tethered to one of the most efficient and best deep ball passing quarterbacks in the league in Drew Brees, Ted Gin should capitalize on the opportunity. He is an intriguing late round flyer at his MFL ADP of WR60 and should be a mainstay in your DFS lineups in 2017.
Coby Fleener
Last season Coby Fleener was drafted as a top 6 tight end because he plays the same position as Jimmy Graham and was now seeing targets from Graham's former QB. It did not take long to dispel this narrative in 2016 as Fleener opened the season scoring 1.6 fantasy points in week 1 and 4.9 fantasy points in week 2. Fleener failed to finish as a TE1 12 out of 17 weeks last season and finished as TE23 in points per game averaging only 8.6 fantasy points.
Coby Fleener is comparable and even exceeds Graham from an athletic metric standpoint as evidenced by both players exceeding a 90-percentile in Height Adjusted Speed Score and Catch Radius. However, unlike Graham, Fleener has no narrative to explain away his slightly above average college production (22.4-percent College Dominator Rating, 68-percentile) and putrid Breakout Age of 22 (24-percentile). While he had no business going off the Board inside the top 10 at his position in 2016, his 2017 price of TE18 is still a little high for a boom-bust streaming option particularly with Josh Hill, still on the Saints roster.
Conclusion
The Saints offer a multitude of viable fantasy options for the 2017 season. Consistent elite QB1 production in Brees, two potential top 24 wide receivers in Thomas and Snead, and a daily fantasy darling in Ted Ginn. Both Mark Ingram and Alvin Kamara are values at their current ADP, while the off-season hype train zapped Adrian Peterson of his once promising draft day value.  Overall the consistency of the Saints high powered offense and a anticipated negative game scripts will once again be music to fantasy gamers' ears.