The late round tight end strategy in fantasy football is not sexy. There's a certain safety that comes with the feeling of drafting Rob Gronkowski or Travis Kelce. You're not going to be scouring the waiver wire to play match-ups if you own any of the top tier players at the position. Hell, you can make arguments for drafting any of the Top 12 TEs in the Player Profiler rankings inside the first 10 rounds. But there's one big argument that you can make against such a strategy as well; Tight end output is almost as volatile and difficult to forecast year-to-year as running back output. this is partly due to a fragility rate that's the highest among the fantasy skill positions. Now add in a draft-capital adjusted bust rate that can rival that of the RB position. The argument in favor of playing LRTE Roulette has no choice but to strengthen.
Over the years, this series has pinpointed big-bodied, athletic pass-catching tight ends that were available in the later rounds of fantasy football drafts. In 2015, it was Tyler Eifert ranking fifth in fantasy points per game. Last year, Zach Miller gave owners 10 weeks of Top-10 fantasy point per game production. That's not to say this strategy comes without risk. If you've drafted Jace Amaro, Virgil Green and Will Tye over the last two years, you'll be harder to convince. But for as long as tight ends continue to have the highest fragility rate among the skill positions, Late Round Tight End Roulette will be a viable fantasy football draft strategy.
Regardless of draft position, the best value tight ends in fantasy football over the years have been the 6-5, 250-plus pounders that see the field in high-leverage fantasy situations. Namely on third downs and in the red zone. A number of players who fit this league-winning archetype will be available in the final rounds of drafts. Mixing and matching one or more of these players, or taking one behind a proven producer in the earlier rounds, is the way.
Antonio Gates
Now more than ever, fantasy gamers rely on using certain data points to make decisions. In the case of Antonio Gates, there are only two data points that matter. The fact that he decided to return to play football in 2017 is certainly important. Just as important is that he's returning to the Chargers, the only team he's ever suited up for. Despite these two hugely important factors, Gates' ADP remains a paradox. A future Hall of Famer being available outside of the top 150 picks in redraft leagues is felonious.
Most expect Antonio Gates to take a back seat to Hunter Henry in 2017, but it would be irrational for the team to ignore Gates in the red zone or on third down – otherwise known as the highest of the high-leverage fantasy situations a tight end can find themselves in. Even though he allegedly looked washed last season, he led all tight ends with a 16.9-percent (No. 1) Hog Rate. This means that he was the focal point of the passing offense when he was on the field. He also logged 0.27 (No. 4) fantasy points per snap, so he wasn't wasting his opportunities. But feel free to keep drafting Henry in the top 80 picks. Especially if, as Jake Ciely so sarcastically put it, you again "expect him to catch eight touchdowns on nothing."
Vance McDonald
It was only two months ago that the San Francisco Chronicle was reporting that Vance McDonald may not make the team. And these rumors persisted up until training camp began and the pads went on. That's when the George Kittle hype train finally began to lose some steam, and it appeared that the team finally remembered what they had in McDonald. So naturally, only nine days before the kickoff of the regular season, the 49ers traded him to the Steelers for the equivalent of a box of stale Pop-Tarts and a used copy of Spaceballs on VHS. Though the summertime fantasy football echo chamber turned out to be correct this time, it doesn't change the fact that this is a player who brings an almost unmatched combination of talent, opportunity, and situation to the fantasy football table.
Despite only seeing 91 targets since 2015, Vance McDonald recorded two straight efficient seasons on a 49ers team largely devoid of receiving talent. Though you generally want to fade efficiency in redraft, you can't ignore his +17.6-percent (No. 9) Production Premium and +43.4-percent (No. 2) Target Premium. The Target Premium metric, which compares a player's per-target output to that of the other receivers on his team, is designed to factor out bad QB play and is especially useful when analyzing players who are switching teams. McDonald's score in that metric was higher than any of Pittsburgh's pass catchers managed last season, and his Production Premium, a situation-agnostic efficiency metric, trailed only Antonio Brown's.
The majority of fantasy gamers have either been ignoring Vance McDonald to this point or are unfamiliar with his profile. He was an elite college producer at Rice, with a 26.6-percent (80th-percentile) College Dominator Rating. His 11.61 (44th-percentile) Agility Score and 109.8 (83rd-percentile) Speed Score are made more impressive by his 267-pound stature. And now he gets a massive upgrade in both team and supporting cast. Put him on your radar, because this is what a breakout tight end in fantasy football looks like.
Austin Seferian-Jenkins
Austin Seferian-Jenkins has everything we look for in our late round tight end breakouts. His 29.5-percent (86th-percentile) College Dominator Rating shows that he can thrive as the focal point of a passing offense. For context, his Dominator Rating is higher than that of recent first-round WRs like Mike Williams, Kelvin Benjamin and Laquon Treadwell. He also has elite weight-adjusted agility, which is among the most predictive metrics for TE success. His 11.20 (86th-percentile) Agility Score would rank in the 67th-percentile among running backs and the 50th-percentile among wide receivers. It also helps that he plays for a Jets team that will see copious amounts of garbage time and has no real competition for passing game looks at any of the skill positions.
Prototypical size? Check. Elite college production at a young age? Check. Exceptional size-adjusted athleticism (especially agility)? Check. Potential focal point of an offense that will project to be throwing the ball a ton? Check. And now you're telling us that he's clean and sober? And that right there's the reason to believe he's finally ready to start taking his football career seriously. Even with a two-game suspension to start the year, the odds that Austin Seferian-Jenkins leads the 2017 Jets in fantasy points per game, among other receiving categories, are greater than you think.
---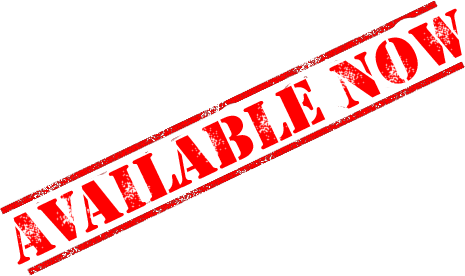 ---
Erik Swoope
In 2014, owners of Dwayne Allen and Coby Fleener would damn each other when the other would score a TD. In 2016, Allen owners spent lots of time damning Jack Doyle owners for that same reason. So why is Doyle being taken as a top 100 pick? Do we think the Colts are going to stop running two-TE sets near the goal line? Do yourself a favor and ignore the impossibly unathletic Doyle at his current price. And once it looks like Andrew Luck is nearing a return, get Erik Swoope onto the end of your bench.
Erik Swoope has spent the last two seasons learning the tight end position after playing basketball for four years at Miami. As a basketball convert, we know he has the athletic ability to thrive at the tight end position. As the third tight end in the offense, in just his second year playing football, he logged a 33.2-percent (No. 77) Snap Share in 2016, and that he was able to record a 10.8-percent (No. 20) Hog Rate, which is extremely impressive given this context. To put it bluntly, the Colts made sure to target Swoope when he saw the field, and he rewarded them with arguably the most efficient fantasy season of any tight end, albeit on a minuscule sample size.
To summarize: we're dealing with a converted basketball player set to see a huge jump in playing time on a high-powered offense that runs an awful lot of two-tight end sets. Nobody should be surprised when we're talking about Erik Swoope as a mid-to-late-round sleeper in fantasy drafts next summer.
Dion Sims
Of all the tight ends being featured in this year's edition of Late Round Tight End Roulette, Dion Sims is the one who has been and will continue to be the most under-appreciated. His average draft position in FFPC drafts is outside of the top 330 players. This is a player who checks literally every box that there is when we're looking for breakout tight ends. He has size, speed, weight-adjusted agility, college production and efficiency. The notion that he's primarily a blocker is the exact reason why he had a 97.2-percent (No. 5) Snap Share at the position. Despite seeing such a high Snap Share, he was the most efficient player in the Miami receiving corps. His +17.2-percent (No. 13) Target Premium particularly stands out, as it was the highest mark among all Dolphins pass catchers.
So given all of this, why has Dion Sims become a forgotten man? The likely answer is that he's moving from Miami to Chicago. Team-wise, we know that the Bears aren't going to be as fantasy viable as the Dolphins. Even though the Bears signed Sims to a three-year, $18 million contract in the offseason, it's being widely assumed that he's going to be parked behind second round draft pick Adam Shaheen and 2016 LRTE Roulette star Zach Miller on the depth chart. So we're assuming that Miller, a 32-year old journeyman move TE, stays healthy for a prolonged period for the first time in his NFL career. Or we're assuming that Shaheen, a rookie from Division II Ashland University, is going to have a Hunter Henry-esque outlier of a rookie season. A Sims breakout is more likely than either of those aforementioned scenarios.
Conclusion
Get the fuck you tight ends in 2017.