It's important to remember that NFL scouts are human beings, too. They make mistakes just like everyone else. On occasion, those mistakes come in the form of undrafted rookie free agents. Most players that go undrafted do so for a reason. However, there are a few that slip through the cracks of player analysis.
Adam Thielen, Priest Holmes and Tony Romo are examples of undrafted players who went on to have success. Though the probability is much lower for players with no draft capital to rise in the NFL, it isn't unfathomable. PlayerProfiler's advanced stats and metrics can help us identify which rookie free agents have the best chance of future success.
Marquez Callaway, WR, New Orleans Saints
At 6-1 and 205-pounds, Marquez Callaway boasts above average marks in Speed Score and College Dominator Rating. Despite a below average 40-Yard Dash time, the Tennessee product boasted a 19.0 (90th-percentile among qualified wide receivers) College YPR mark. Not to mention a 19.4 (80th-percentile) Breakout Age. The young receiver has the requisite profile and college production to make noise in the NFL.
In 2019, Callaway caught passes from three different quarterbacks who didn't hit 3,000 yards total between them. He also faced stiff competition in the form of Jauan Jennings, the teams No. 1 wide receiver. On the Breakout Finder app, he ranked No. 25 among the 2020 rookie class; a solid rank for an undrafted free agent. The Saints do boast a solid receiver core, however.
Michael Thomas is among the most productive in the NFL, and third year wideout Tre'Quan Smith is on the rise. Emmanuel Sanders, who is 33 years old, was added in the offseason to be another weapon for Drew Brees and company. The depth chart is climbable, though. Despite the competition in New Orleans, landing with Brees and Sean Payton gives Callaway a solid chance to succeed.
James Robinson, RB, Jacksonville Jaguars
A big talking point this offseason was the future of Jacksonville Jaguars running back Leonard Fournette. While a move never happened, there is reason to believe it still can at any moment. A Fournette departure from northern Florida would open up the depth chart. Illinois State product James Robinson enters the fray as an undrafted free agent.
At 5-9 and 219-pounds, Robinson posted upper-percentile marks in both Burst Score and Agility Score. His 48.7 percent Dominator Rating ranked in the 98th-percentile. During his senior season, the former Redbird totaled nearly 2,000 yards with 18 touchdowns. Whether or not the Jags star back is traded, it's more than possible that Robinson finds his way onto the field this year.
Behind Fournette on the depth chart is Ryquell Armstead, who has an intriguing profile, and replacement level talent Devine Ozigbo. Chris Thompson was also added during the offseason, but is almost 30 years old and has had trouble staying healthy in recent years. Like fellow undrafted rookie Marquez Callaway, Robinson faces steep competition, but his profile indicates he is worth rostering.
JaMycal Hasty, RB, San Francisco 49ers
Matt Breida, Jeff Wilson, Raheem Mostert; all undrafted free agents, all productive in San Francisco under Kyle Shanahan. Come 2021, JaMycal Hasty is a name that may be added to that list. During his time at Baylor, Hasty never broke out. He was part of a committee that never devoted a full load to one back, which explains the putrid 12.8-percent (13th-percentile) College Dominator Rating.
Though there are questions about Hasty's profile, there is also lots to like. His 4.55 40-yard Dash time ranked in the 63rd-percentile, and his 127.8 Burst Score in the 87th-percentile. In his time at Baylor, he averaged 25 receptions and 141 receiving yards per season. There is no denying the pass-catching skills. Hasty also produced on special teams; experience that NFL teams appreciate. He returned 16 kicks for 233 yards.
---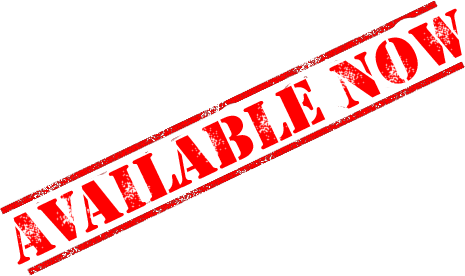 ---
There were few better landing spots for Hasty; joining a 49ers squad that churns out productive backs, undrafted or otherwise. With Mostert and Tevin Coleman leading the way in San Fran, there is little depth behind them. A path is clear for Hasty on a team that utilizes the receiving skills of their backs; a specialty of the undrafted rookie. Like Breida and Mostert before him, Hasty looks to make his mark in the city by the bay.
Trishton Jackson, WR, L.A. Rams
Trishton Jackson is among this year's most intriguing undrafted free agents. A look into his player profile reveals a 41.6-percent (84th-percentile) College Dominator Rating. His 40-Yard Dash time and Speed Score are both above average, while his College YPR and College Target Share fall in the 60th-percentile. There are concerns, however.
Jackson had one year with notable college production, and it came during his senior season. This gives him a 21.5 (26th-percentile) Breakout Age. The lack of production and late Breakout Age can be explained, however. His first two collegiate seasons were spent with Michigan State before his transfer to Syracuse, where he essentially redshirted his first year. In that second year, his productive senior season, he totaled over 1,000 yards and 11 touchdowns; hence the intrigue.
On the L.A. Rams, Jackson will have a chance to ascend a depth chart in need of playmakers. Gone is Brandin Cooks. Cooper Kupp and Robert Woods lead the way, with Josh Reynolds and rookie second-rounder Van Jefferson. Aside from Reynolds and Jefferson, who both have appeal, there is little in the way of Jackson filling out the depth chart. Take a shot.
Charlie Taumoepeau, TE, Dallas Cowboys
Last, but by no means least, is Charlie Taumoepeau. A product of the lesser known Portland State, this young tight end has a profile to be excited about. While a 91.3 (32nd-percentile) Speed Score is less than ideal, the rest of his workout metrics make up for it. Taumoepeau ran a 4.75 (58th-percentile) 40-Yard Dash and recorded upper-percentile marks in Burst Score, Agility Score and Catch Radius.
At 6-2 and 240-pounds, Taumoepeau posted a 25.7-percent (78th-percentile) College Dominator Rating. His 16.9 (92nd-percentile) College YPR and 19.5 (89th-percentile) Breakout Age are impressive. Remember Lance Kendricks? That's Taumoepeau's Best Comparable Player. How did Portland State get this guy?
In Dallas, Jason Witten has left town and all signs point to Blake Jarwin as the man at the position. However, the depth chart lacks any semblance of talent; beginning with Jarwin's direct backup, Dalton Schultz. Though playmakers abound elsewhere on the field in Dallas, the tight end position still holds it's value. After Jarwin, there is a serious need for a playmaker; and Taumoepeau has the profile for it.